Vielhauer Christmas Display

10606 West 48th Street
Shawnee, Kansas 66203

This is an archive page. 2012 was the final year for the Vielhauer Christmas Display.

Vielhauer Christmas Display Map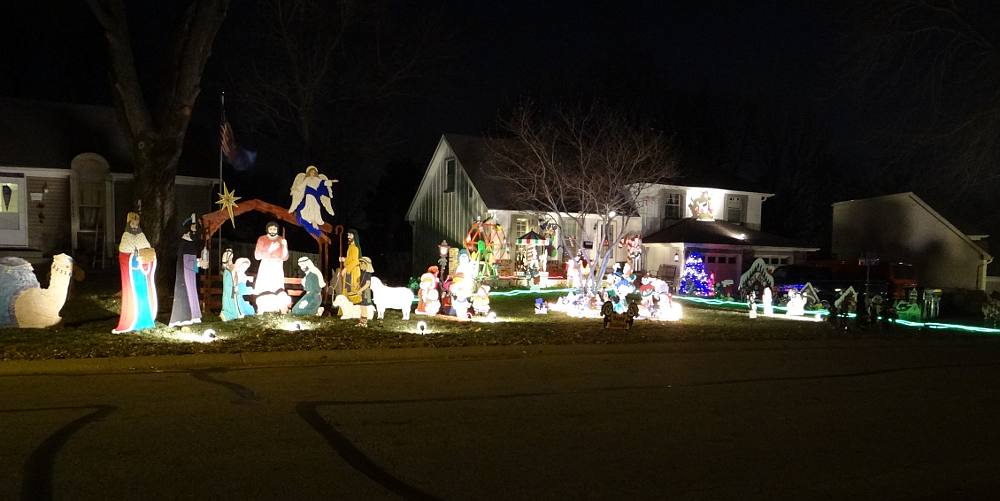 John Vielhauer Christmas Display - Shawnee, Kansas
This is an archive page. 2012 was the final year for the Vielhauer Christmas Display.
John Vielhauer of Shawnee, Kansas has been working on this lighted display of wooden Christmas figures for over 30 years. It has grown and changed every year. There are over 80 different pieces on display, some of which have been placed in the neighbors yards because of room.
Mr. Vielhauer uses patterns for the pieces. He cuts them out of wood and then he and his wife, Pat, paint them. It is not uncommon for him to start working on some of the pieces in the summer. They also do the front yard up for Halloween in a similar fashion, and it is always a big hit as well. For 2012, they added the moving carousel and marry-go-round. This is a Vielhauer family tradition and now the grandchildren help in setting everything up.
This great display is attractive both day and night.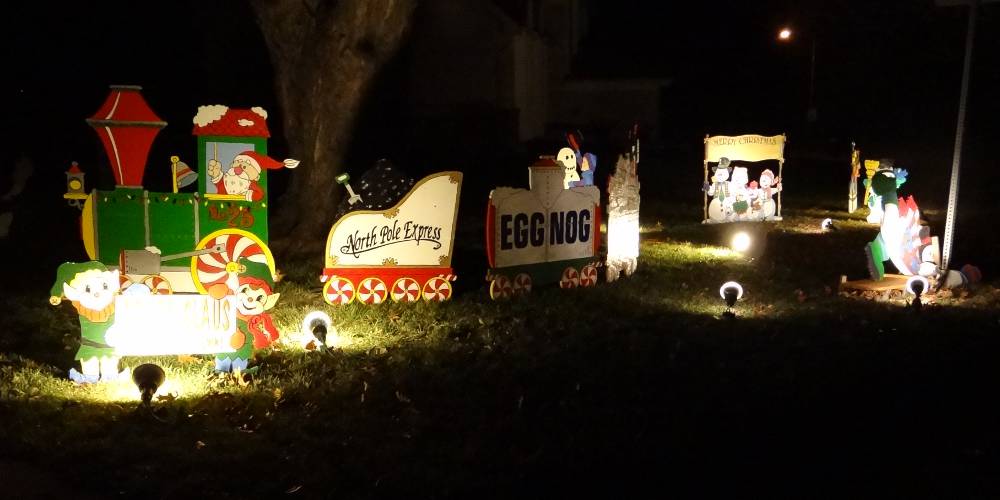 North Pole Express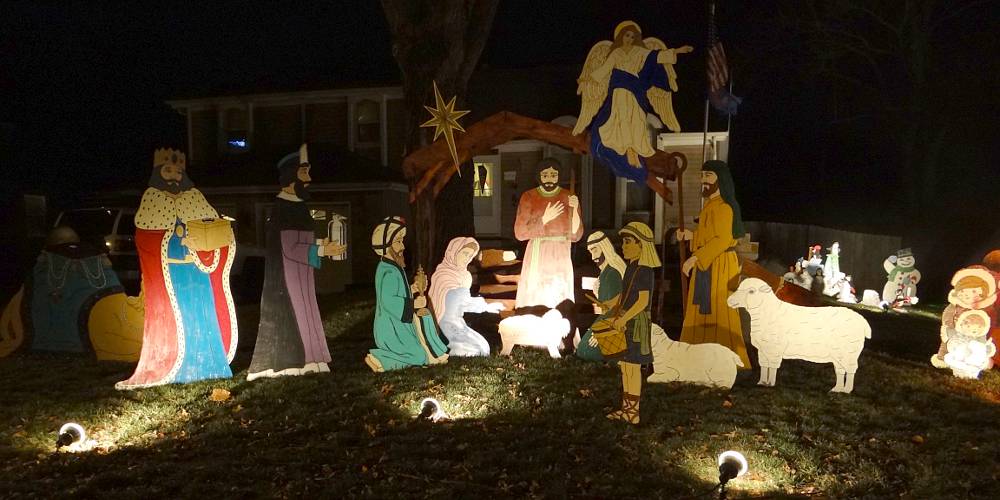 Life sized nativity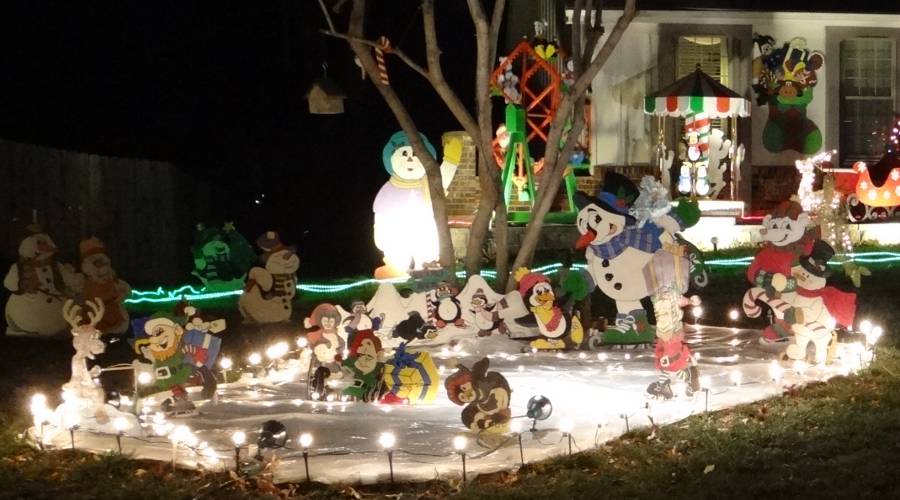 Skating pond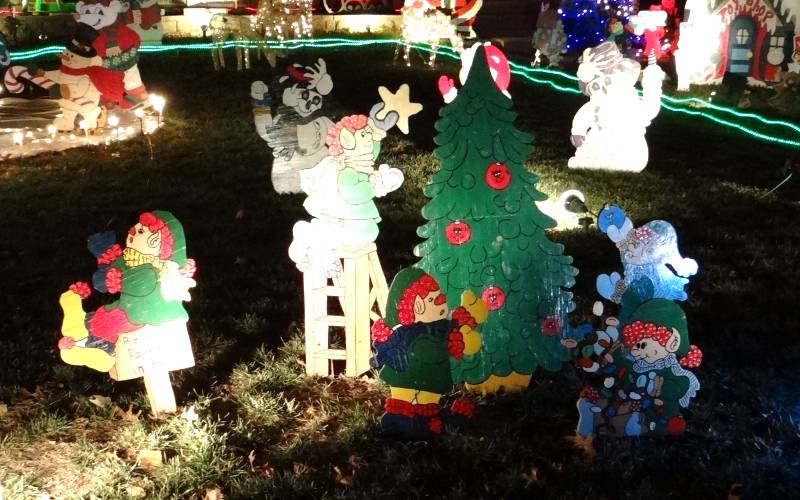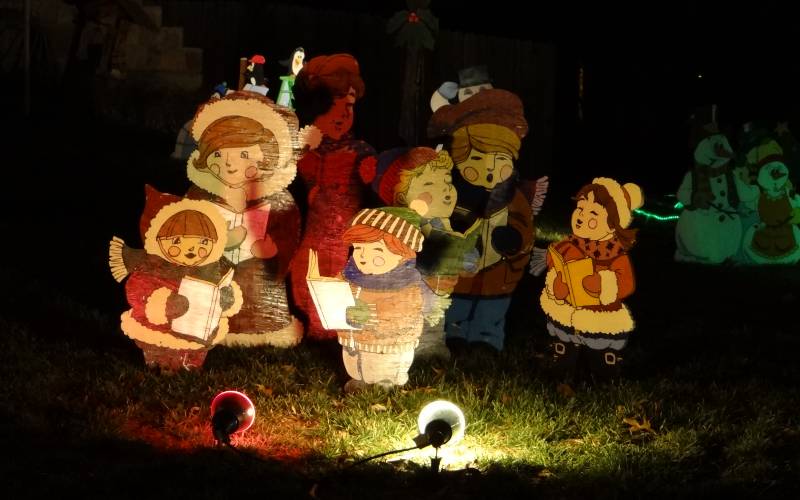 Carolers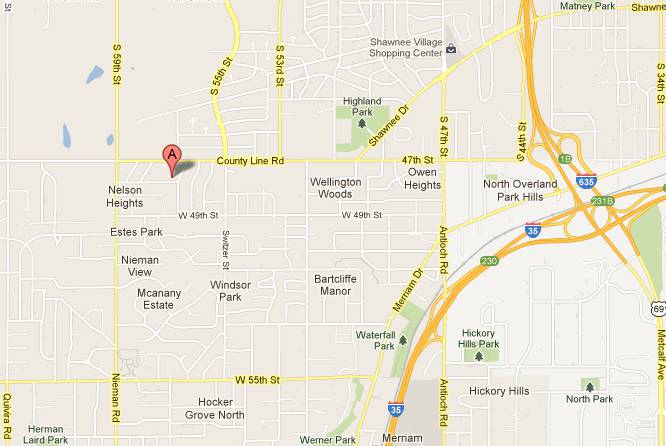 Vielhauer Christmas Display Map
Johnson County Christmas Light Tour
Kansas Attractions Kansas Travel & Tourism Home
copyright 2012-2015 by Keith Stokes