Lincoln Art Center

126 East Lincoln
Lincoln, Kansas 67455
(785) 524-3241

Tuesday - Friday: Noon - 4PM
Saturday: 9AM - Noon
Free!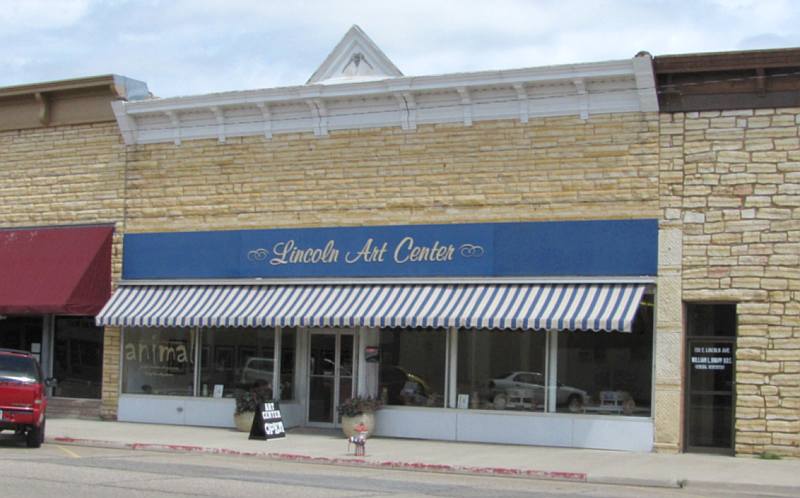 Lincoln Art Center - Lincoln, Kansas
The Lincoln Art Center in Lincoln, Kansas is a modest sized art center that has been open since 1993. It has a main gallery which hosts exhibitions by local, state & regional artists (occasionally national exhibits). The Center also hosts community activities, classes, and the Lincoln Arts and Humanities Foundation permanent collection.
For a visitor, the Lincoln Art Center is mostly about temporary exhibits, with only a few permanent displays (which are rotated). My favorite part of the Art Center is the very nice gift shop with arts and crafts from various (mostly regional artists. There is a new temporary exhibit each month.
The temporary displays when I visited the Lincoln Art Center when we visited the gallery were the works of three Baldwin City artists: Stephan Anderson-Story (photographs), Joseph Anderson-Story (whimsical pottery and glass), and Tracy Townsley (pottery).
Admission to the Lincoln Art Center is free.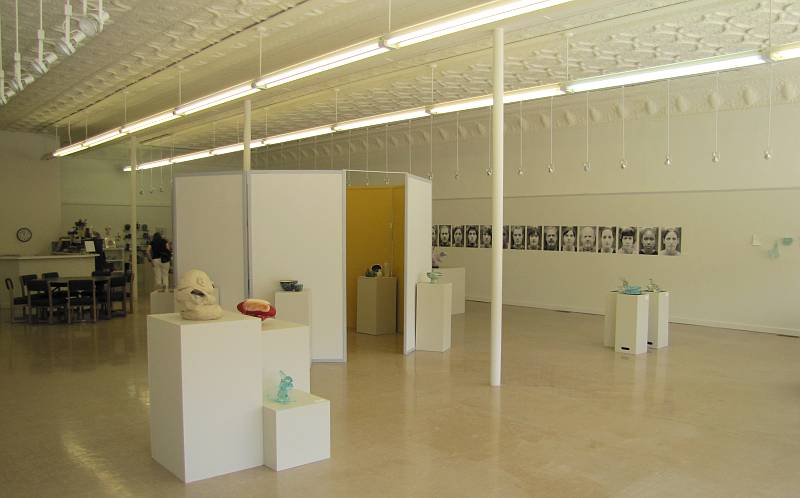 main gallery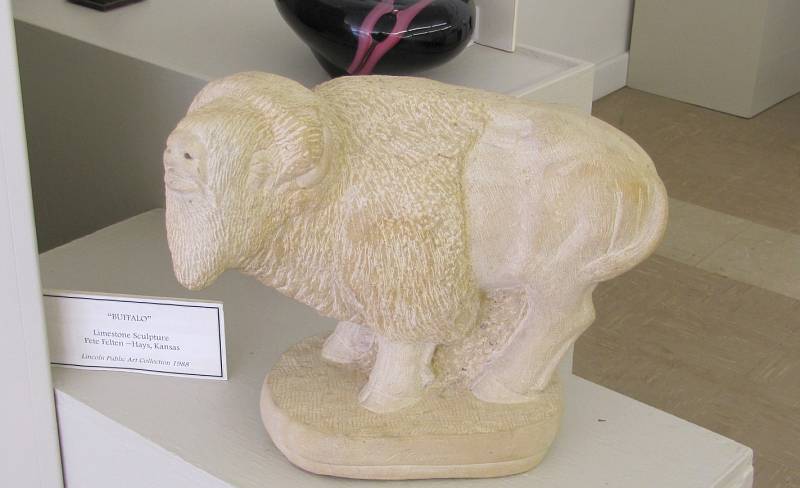 "Buffalo" by Pete Felten who has the The Stone Gallery in Hays, Kansas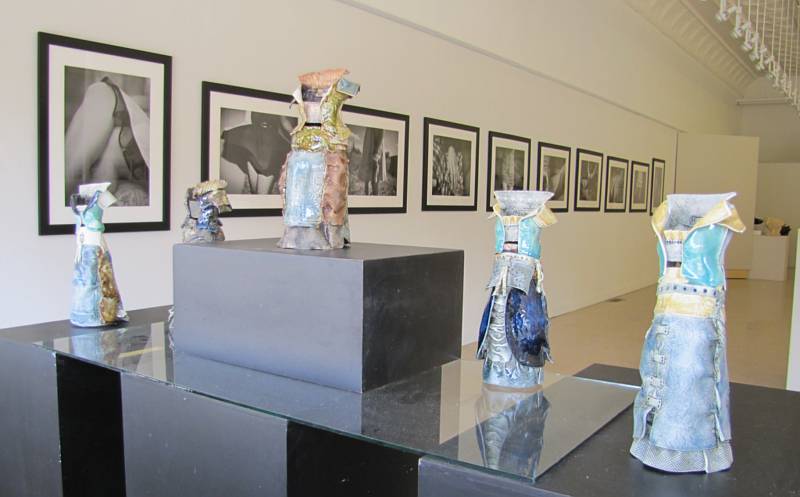 pottery by Tracy Townsley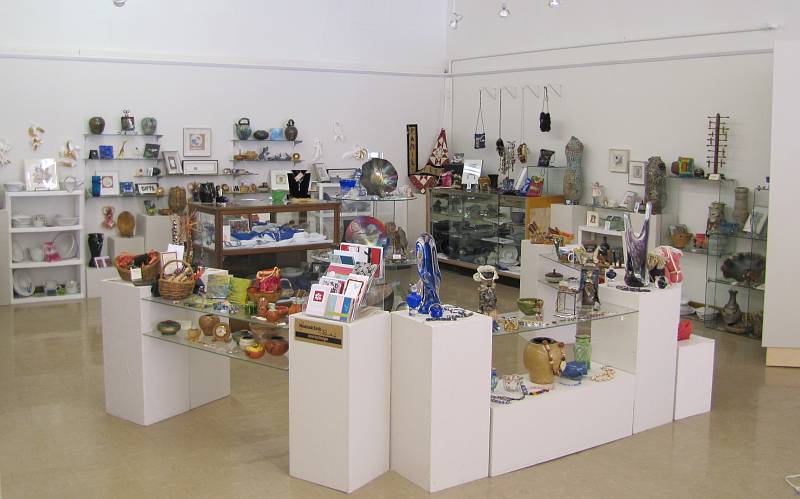 gift shop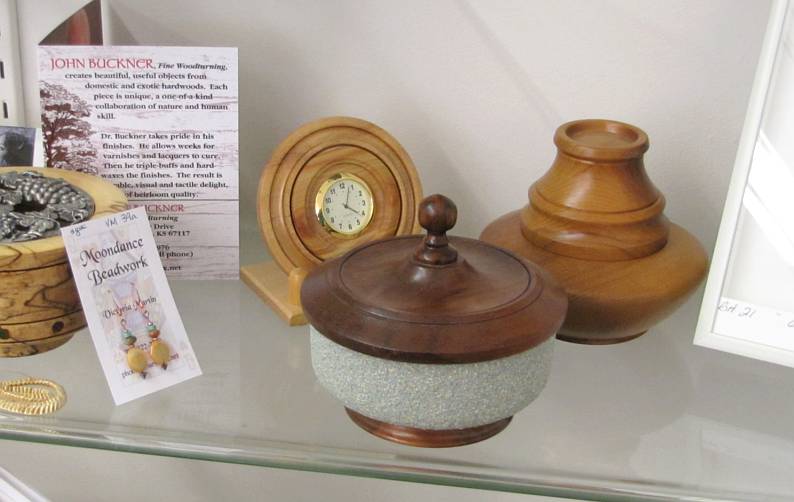 Fine wood burning in the Lincoln Art Center gift shop by John Buckner Imperial, Nebraska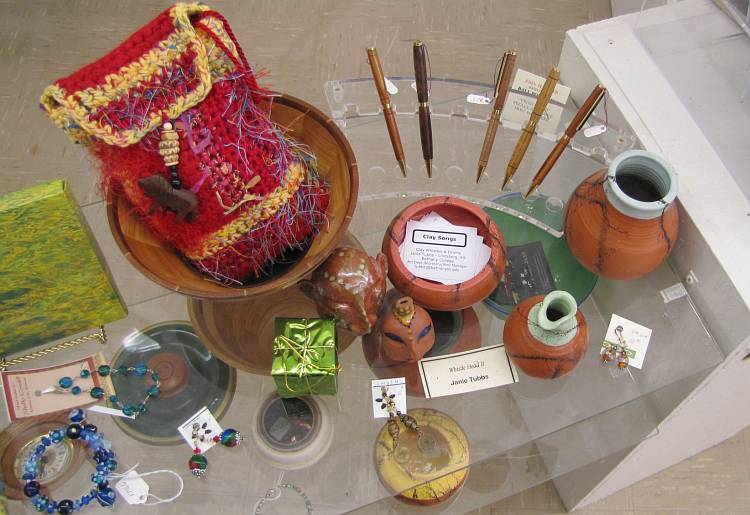 Clay whistles & drums by Hanie Tubbs of Bethany College in Lindsborg and hand turned pens by John Buckner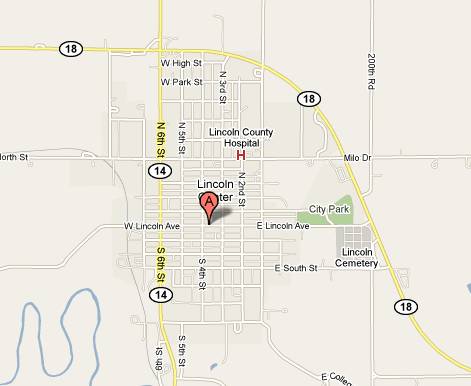 Lincoln Art Center Map
Lincoln Art Center web site
Kansas Attractions Kansas Travel & Tourism Home
copyright 2010-2019 by Keith Stokes