Marquette Museum & Range School Museum
Marquette Historical Society
202 North Washington Street
Marquette, Kansas 67464
(785) 546-2205

Saturday & Sunday 1 - 4PM May through September
Free call to confirm hours
Marquette Museum Map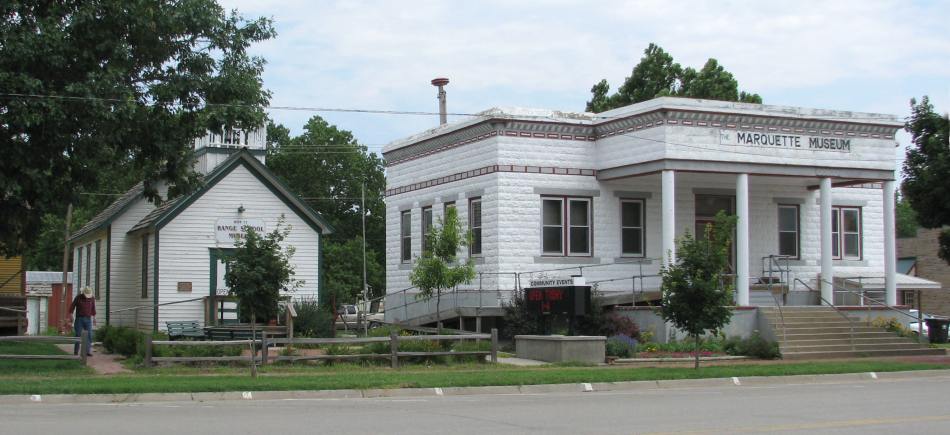 Marquette Museum and Range School Museum
The Marquette Museum and Range School Museum anchor a museum complex at one end of the Washington Street Historic District in Marquette, Kansas. The Marquette Museum building was built in 1910 and originally housed a library, meeting hall, and gymnasium. It was later the Marquette Post Office and then the City Hall, but since 1994 it houses the Marquette Historical Society Museum.
The District 15 Range School Museum is next door in a 1906 one room school house that was originally located 9 miles northwest of Marquette, and moved to the museum complex in 1987.
The local historical museums and the adjacent Railroad Depot Museum are across the street from another free attraction - the Kansas Motorcycle Museum and a block from The Gas Pump.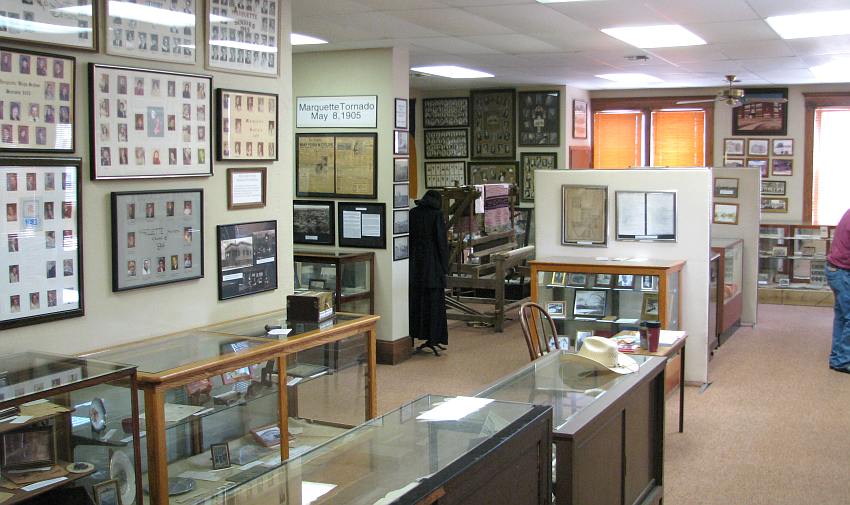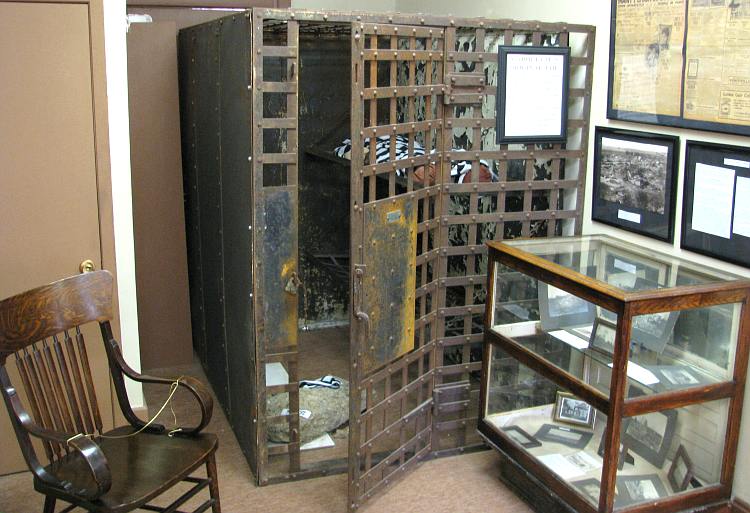 Marquette's original jail was built in the 1890s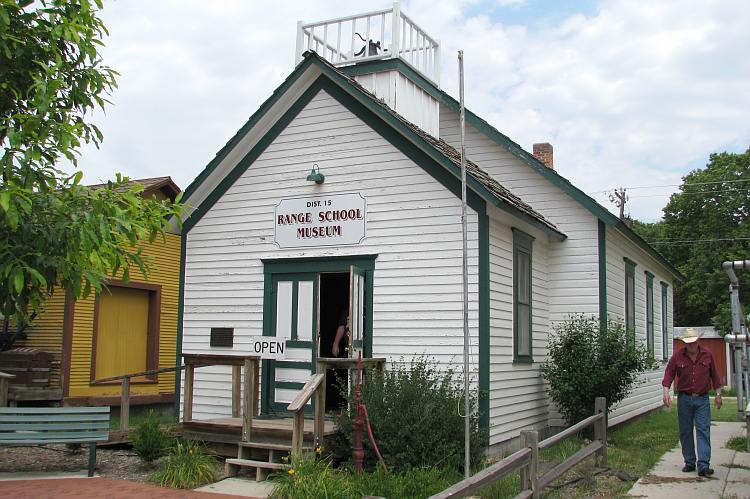 District 15 Range School Museum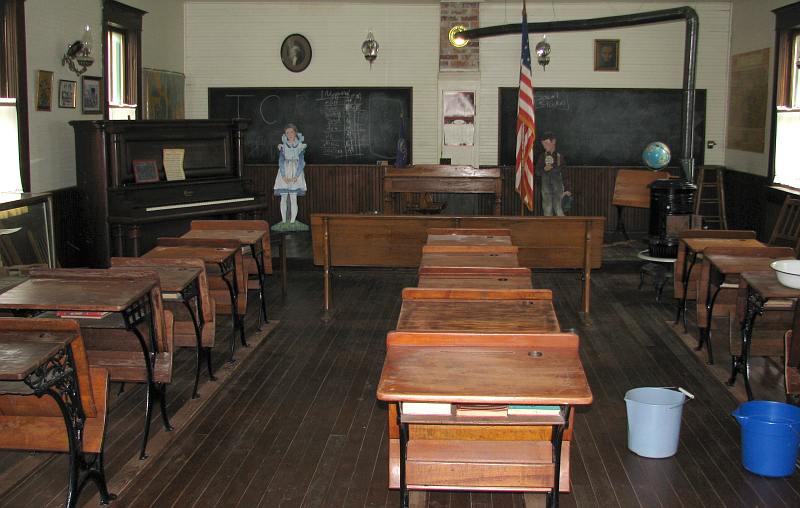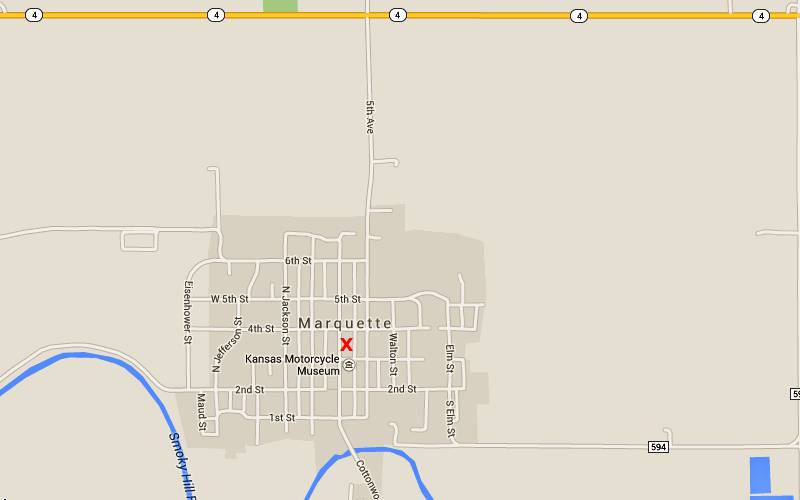 Marquette Museum & Range School Museum Map
The Gas Pump Kansas Motorcycle Museum
Kansas Attractions Kansas Travel & Tourism Home
copyright 2009-2018 by Keith Stokes