Muchnic Art Gallery

704 North 4th Street
Atchison, Kansas 66002
(913) 367-4278

Open March - December
Saturday, Sunday & Wednesday 1-5pm
No charge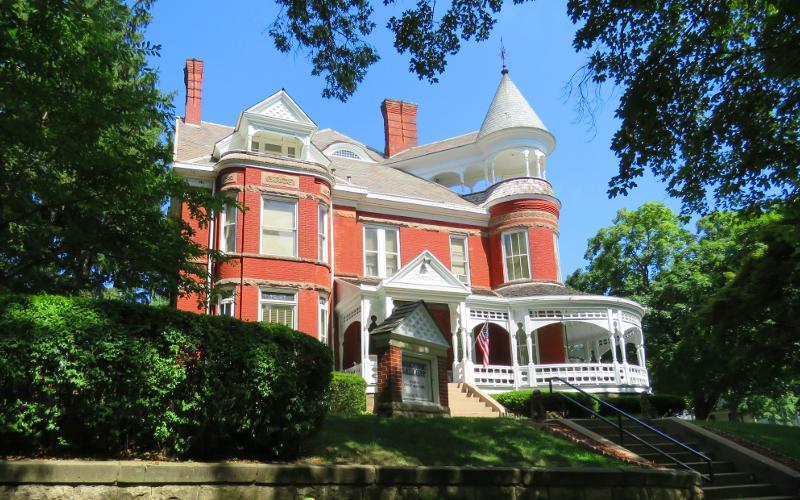 Muchnic Art Gallery - Atchison, Kansas
The Muchnic Art Gallery occupies one of the most interesting Victorian mansions in Atchison, Kansas. The Atchison Art Association uses the gallery to promote art through education, exhibits and outreach.
The Queen Anne revival house was built in 1885 by lumber merchant George Howell. The third owner was Harry E. Muchnic, an Atchison industrialist, and the building is owned and maintained by The Muchnic Foundation. The 14 room home has an elevator, eleven foot ceilings, slate roof, ballroom, servant stairs, wraparound porch, circular tower and a carriage house.
Several rooms are furnished as they were when the Muchnic family lived in the home. Others are used as galleries, classrooms or yoga studios. Part of the building is closed to the public and used by a caretaker.
Atchison has been called the Most Haunted Town in Kansas. While the live in caretaker has experienced no paranormal activity, some of the staff is convinced that there is a ghost. There are reports that lights turn on and off on their own, the smell of cooking bacon when no one is cooking, and a figure of a young woman has appeared near the banister of the back, spiral staircase where a maid once fell turn her death. That staircase is not included on the tour.
Paranormal investigators once investigated the Muchnic Gallery, but found no evidence of ghostly activity.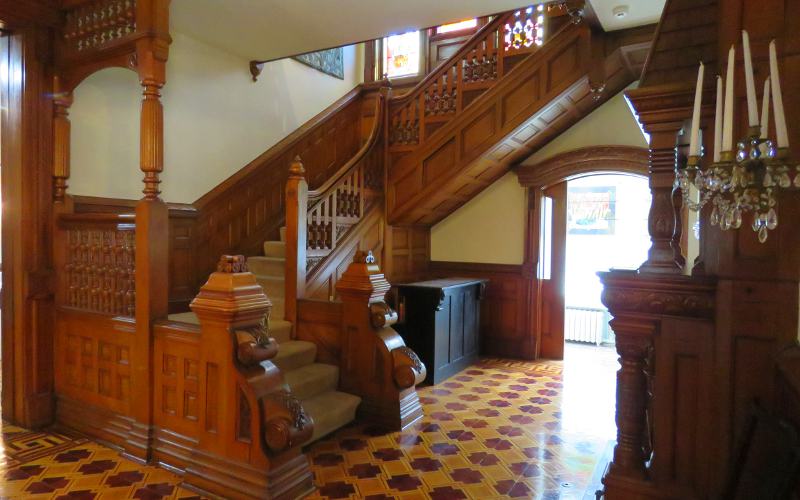 Hand carved newel posts with 8 faces at the foot of the stairs and mahogany, oak and walnut parquet floor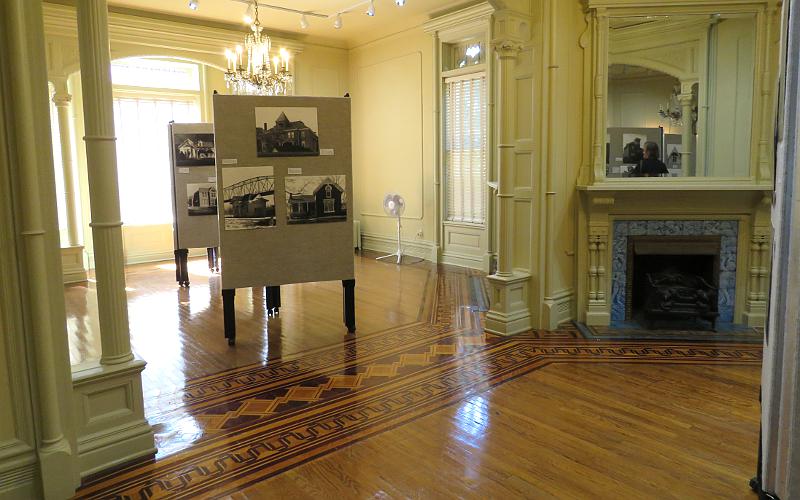 First floor galleries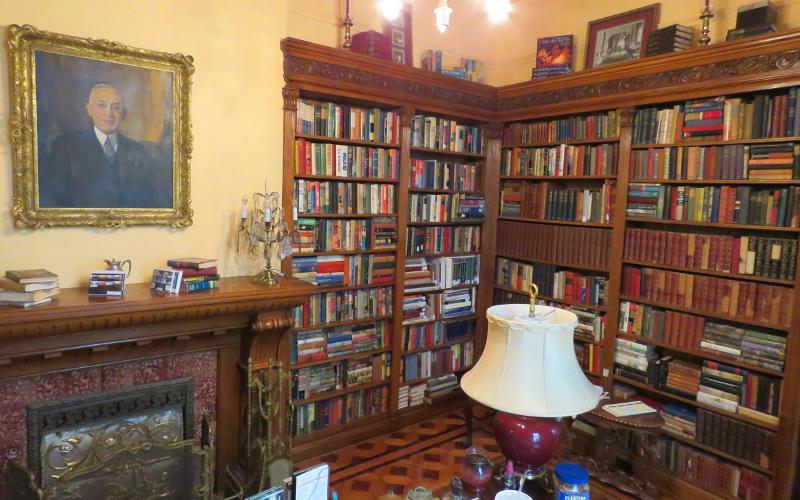 First floor library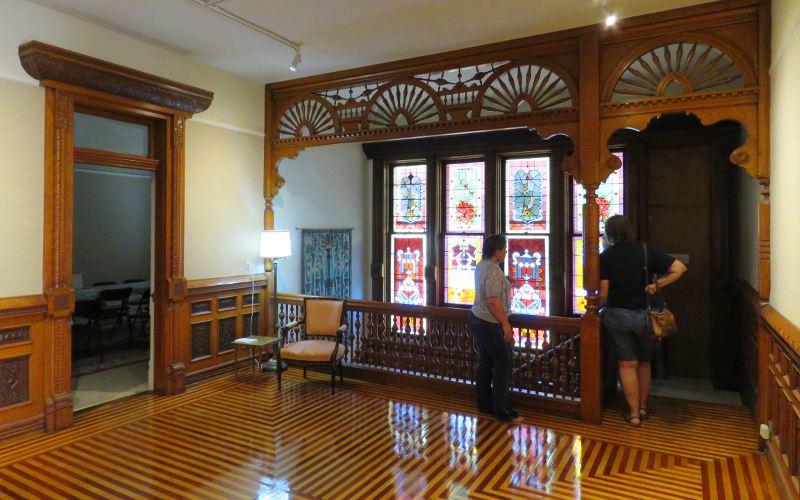 The parquet floor has a different pattern in each room of the house.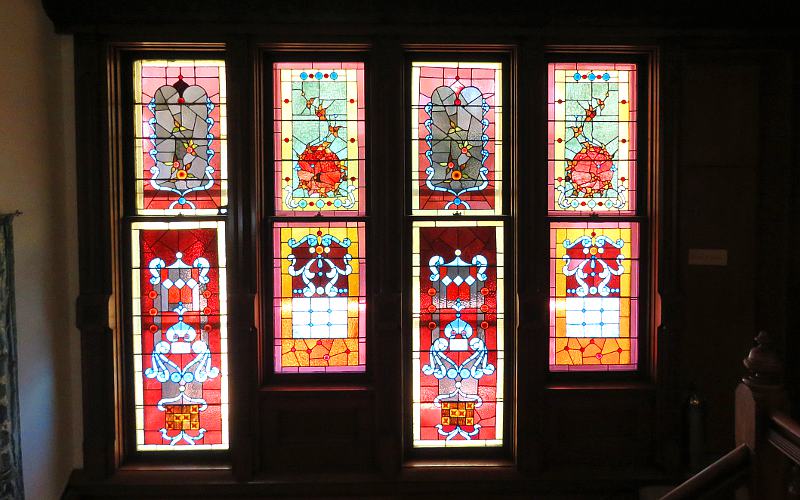 Leaded stained glass windows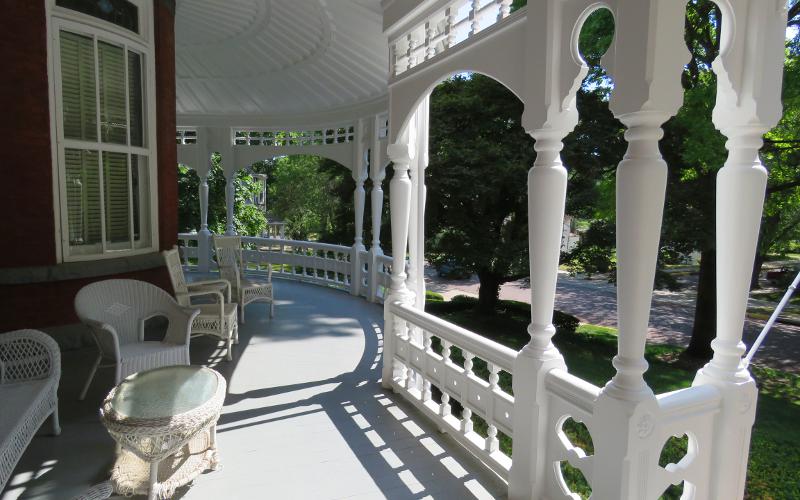 Wrap around porch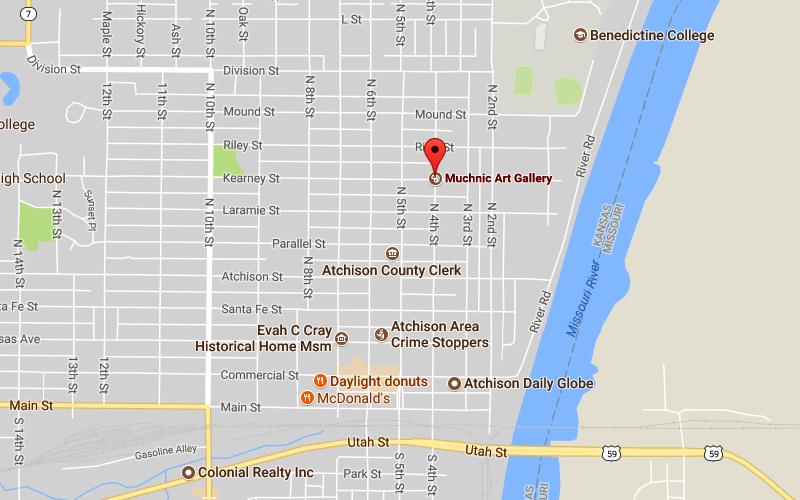 Muchnic Art Gallery Map
Haunted Atchison Trolley Tours
Kansas Attractions Kansas Travel & Tourism Home
copyright 2004-2017 by Keith Stokes