Sisters of St. Joseph Nazareth Motherhouse
Lourdes Park & Grounds

1300 Washington Street
Concordia, Kansas 66901
(785) 243-2113

daylight hours - free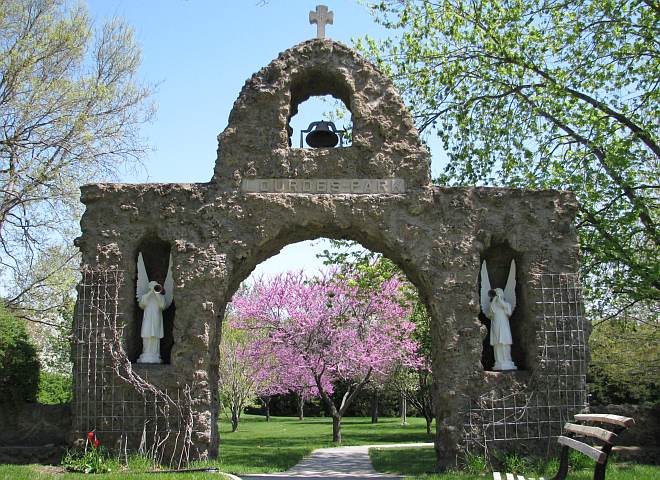 The garden at the Nazareth Motherhouse Lourdes Park in Concordia, Kansas was laid out and constructed by E. J. Koenig of Chicago, Illinois in 1916. Lourdes Park was created to recognize the favors the Sisters of St. Joseph had received through the intercession of Our Lady of Lourdes.
The Lourdes grotto at the back of the park is a replica of the place in Lourdes, France where the Blessed Mother appeared to St. Bernadette. The front of the grotto is an imitation of the ruins of Abbey Moyne, Ireland.
In the late 1950s the park was enlarged and a special shrine to St. Joseph was added.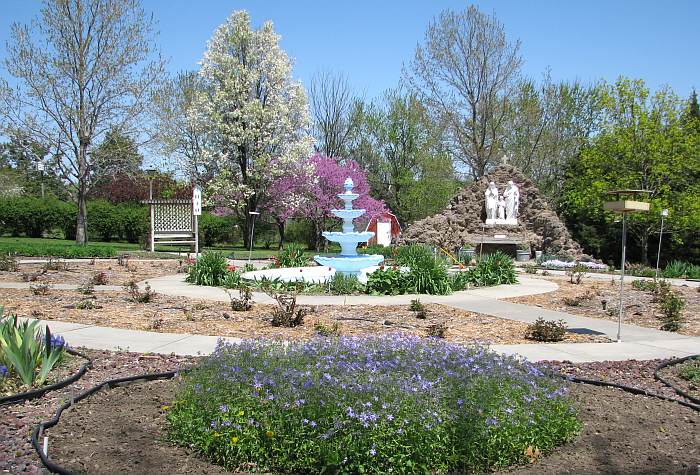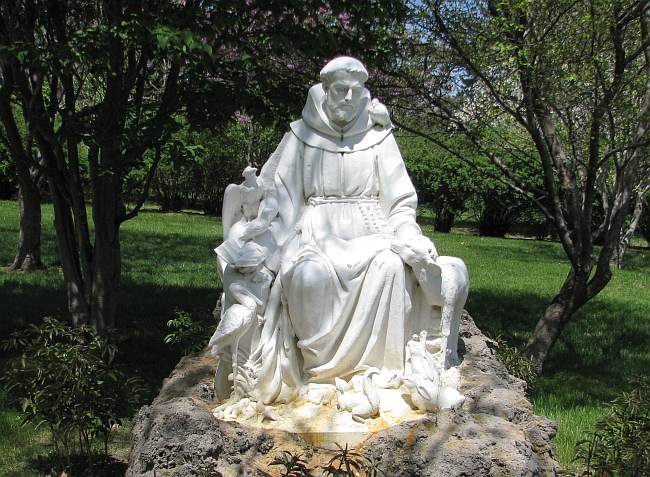 St. Francis of Assisi

"I am the immaculate conception"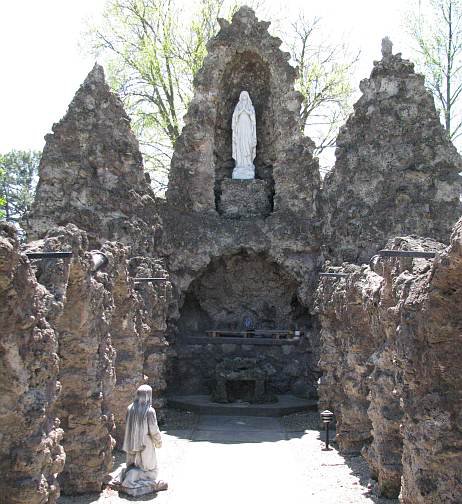 Lourdes Grotto

Page 1 Nazareth Motherhouse and Chapel Sisters of St. Joseph website
Kansas Attractions Kansas Travel & Tourism Home
copyright 2008-2015 by Keith Stokes