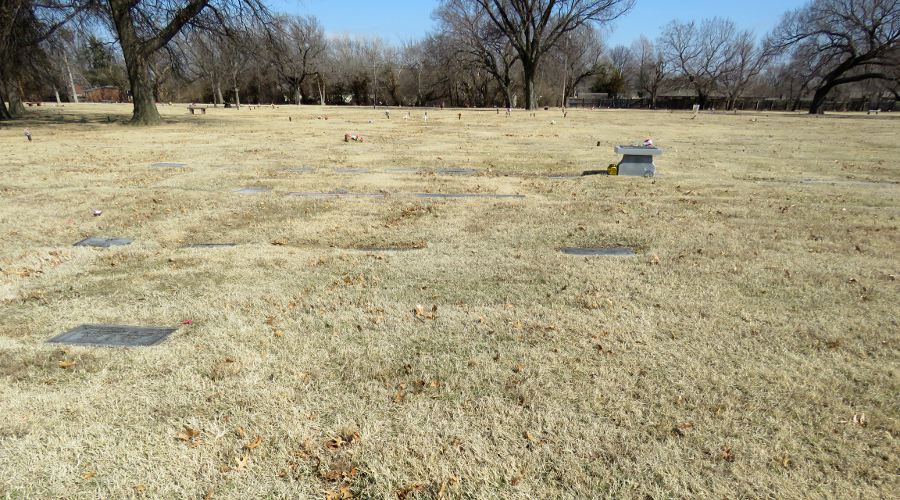 Dr. Jacob William Dunham and Mary Ann Kearney Dunham Graves
Wichita Park Cemetery and Mausoleum in Wichita, Kansas is the final resting place of President Obama's great-great grandparents, Dr. Jacob William Dunham and Mary Ann Kearney Dunham. Jacob died in 1930 and Mary died in 1936. They are buried in unmarked graves in Lot 188 Spaces 2 & 3 in the Acacia section of the cemetery.
Dr. Dunham was born in Kempton, Indiana in 1863, but lived most of his adult life in Kansas, where he practiced medicine. He died August 13, 1930 in Wichita.
Mary Ann Kearney was born in Indiana in 1869. The Dunhams married in Indiana on March 1, 1890. She died in Wichita on August 9, 1936
Jacob and Mary had seven children, including Ralph Waldo Emerson Dunham, who was President Barack Obama's great grandfather and who is buried in a marked grave, across Wichita in Resthaven Gardens of Memory.
When we first visited Wichita Park Cemetery in 2016, we were unable to locate these graves, but after seeing pictures of the headstones from other graves in the same plot, we had better luck in 2019.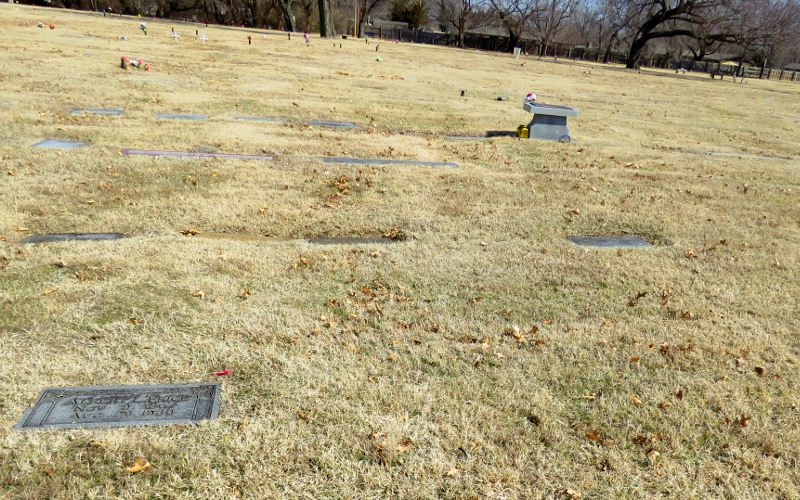 Lot 188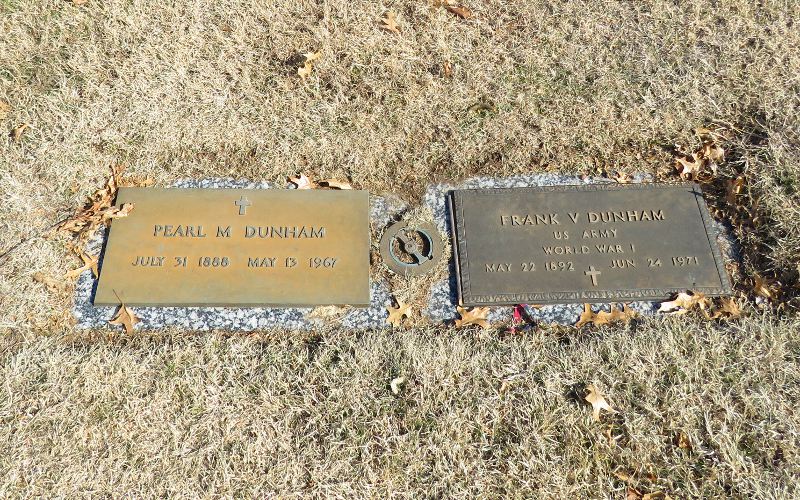 The Dunhams' son Frank V. Dunham and his spouse Pearl May Dunham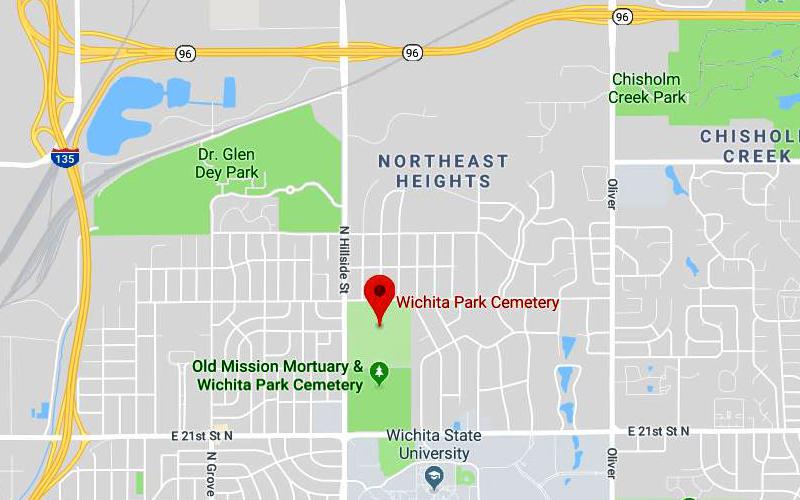 Wichita Park Cemetery Map
Copyright 2016-2018 by Keith Stokes