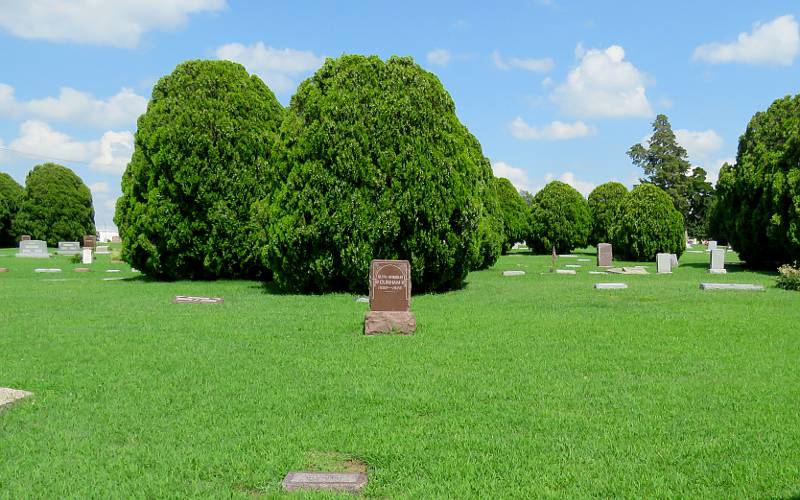 Ruth Lucille Armour Dunham grave in Sunset Lawns Cemetery
Ruth Lucille Armour, great-grandmother of President Barack Obama was born in Illinois on September 1, 1900. She married Ralph Waldo Emerson Dunham on October 3, 1915, when Ruth was only 15 years old. Ruth and Ralph had 2 children together, including Stanley Armour Dunham, who was born on August 29, 1916 and married Madelyn Lee "Toot" Payne. Madelyn and Stanley had one child, Dr Stanley Ann Dunham, who married Barack Hussein Obama, Sr. The Obamas had one child, Barack Hussein Obama, Jr., who became the 44th President of the United States on January 20, 2009.
In 1926, the Dunhams spent Thanksgiving with Ralph's sister in Melvern, Kansas. While there, the Dunhams had a disagreement which resulted in Ruth returning to Topeka and Ralph staying to go hunting with his brother. The Dunhams lived at 703 Buchanan Street in Topeka.
On November 25, Ruth went to her husband's auto repair shop at 1117 West Sixth Avenue in Topeka, where she wrote a note that her husband did not love her anymore and then drank strychnine. Ralph found her body the next day. Several web sites erroneously list her place of death as Wichita, Kansas.
Ruth is buried in Sunset Lawns Cemetery in El Dorado, Kansas. Ralph Dunham eventually remarried and is buried with his second wife in Resthaven Gardens of Memory in Wichita.
Ruth's parents were Harry Ellington Armour and Gabriella Clark.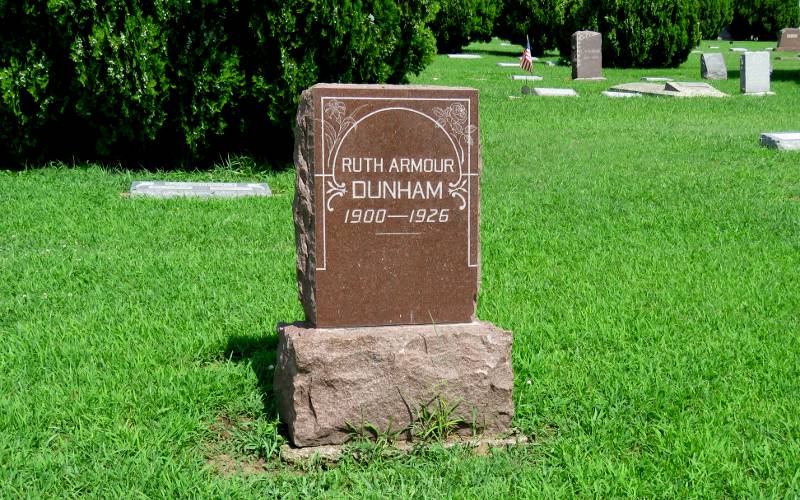 Ruth Armour Dunham 1900-1926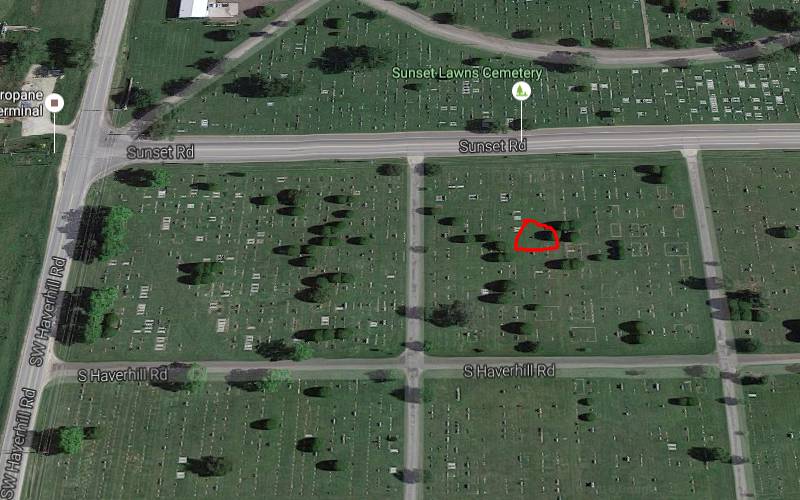 Location of Ruth Armour Dunham's grave within Sunset Lawns Cemetery


Sunset Lawns Cemetery Map
LS-8/16 copyright 2016 by Keith Stokes