Johnny's BBQ
1375 West Highway 56
Olathe, Kansas 66061
(913) 768-0777

Monday & Tuesday: 10AM - 8PM
Wednesday - Saturday: 10AM - 9PM
Sunday: 11AM - 7PM

Johnny's BBQ menu Johnny's BBQ map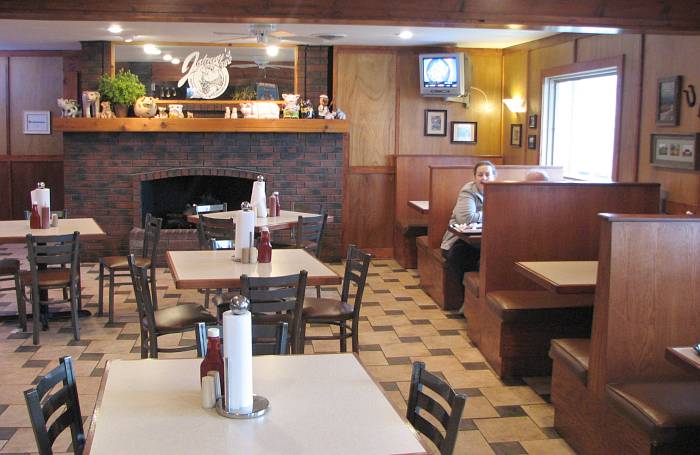 Johnny's BBQ in Olathe, Kansas is the second Johnny's location in Johnson County. The Olathe Johnny's is only about 15 years old, while the original location at 5959 Broadmoor in Mission, Kansas has been in business since 1977.
I find some of the meats a bit bland, particularly the brisket. But someone that eats BBQ less often may think that is just right. The big exception is the ribs, which are so flavorful that sauce isn't necessary. Another product I strongly recommend is the chili, which is very tasty and so thick that they mound it in the small bowls.
Johnny's has good daily specials. My favorite is the Friday lunch special: BBQ Ribs with fries, bread, pickle, and a small drink for only $10.19. A generous serving of about 4 large pork ribs. This special is quite popular and you can expect to wait in line for 15-25 minutes.
Regular pricing is $10.99 for a single meat dinner served with Cole's slaw, baked beans, fries, bread and a pickle. Two meat dinners are $11.79. For big meat eaters, Johnny's BBQ offers a Combo Plate with beef, ham, ribs, sausage, French fries, bread and a pickle for $18.99.
Johnny's BBQ makes three sauces: regular, hickory and hot. Only the regular is on the tables. It isn't obvious, but the other BBQ sauces are available at the end of the counter where people select supplies for their to-go orders. The hot BBQ sauce has a little bit of heat at the back of the mouth, but isn't a lot different from the regular.
For a change of pace, I like the wraps at Johnny's: turkey club, burnt ends and spicy chicken. You also get to choose if they are covered with honey wheat or jalapeno cheese coverings. The are a good sized tasty sandwich from $7-8.
Johnny's Mission, Kansas location was one of the four Kansas City BBQ restaurants featured on the July 12, 2010 episode of the Food Network's Diners, Drive-ins and Dives. The episode showed the preparation of Johnny's chicken, which is smoked, then finished in the deep fryer. It looked very good on the TV show, where it was served with the sauce on the side. I didn't care for the sauce already being on the chicken when it was served at the Olathe location, but you can request it on the side when you order.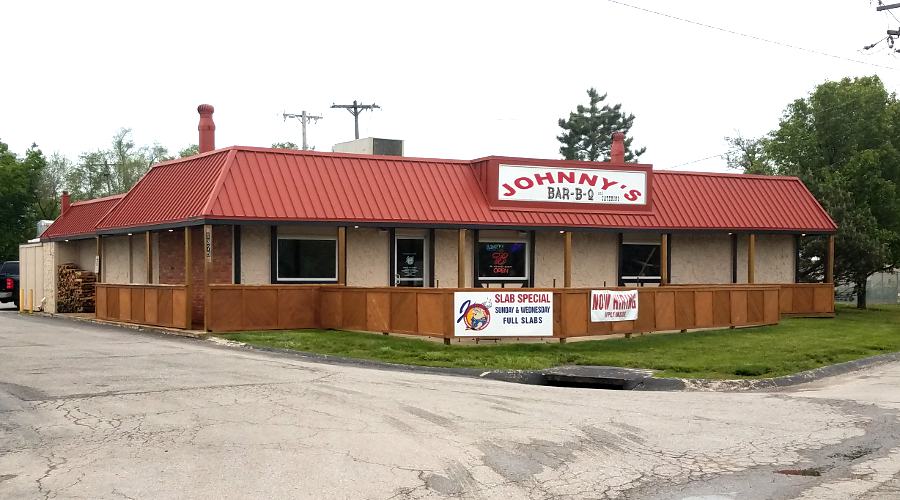 Johnny's has a deck where smokers can find refuge.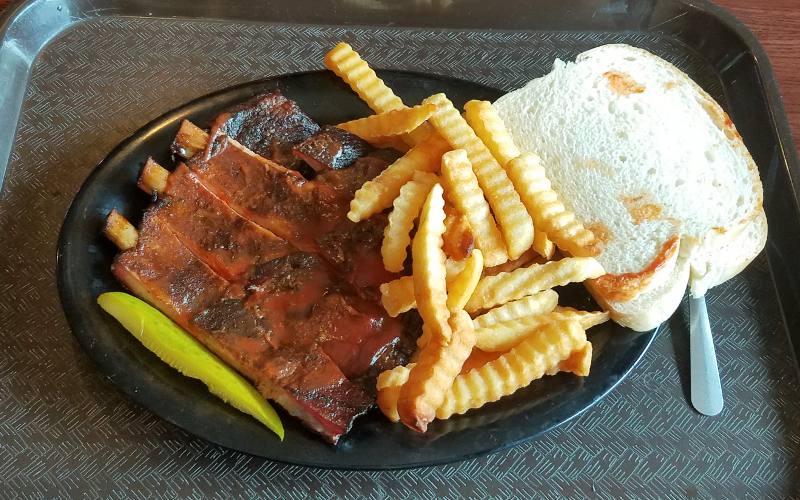 Friday lunch special: ribs, fries, pickle and bread (and a small drink) - $10.19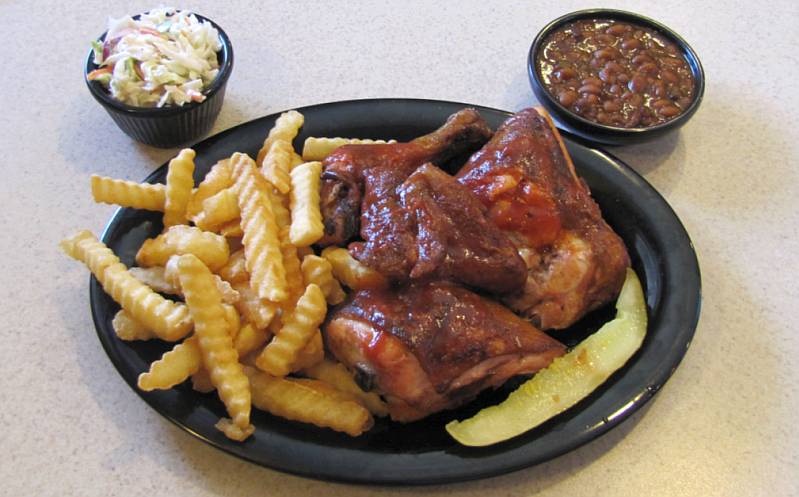 half chicken dinner with French fries, coleslaw & baked beans - 13.49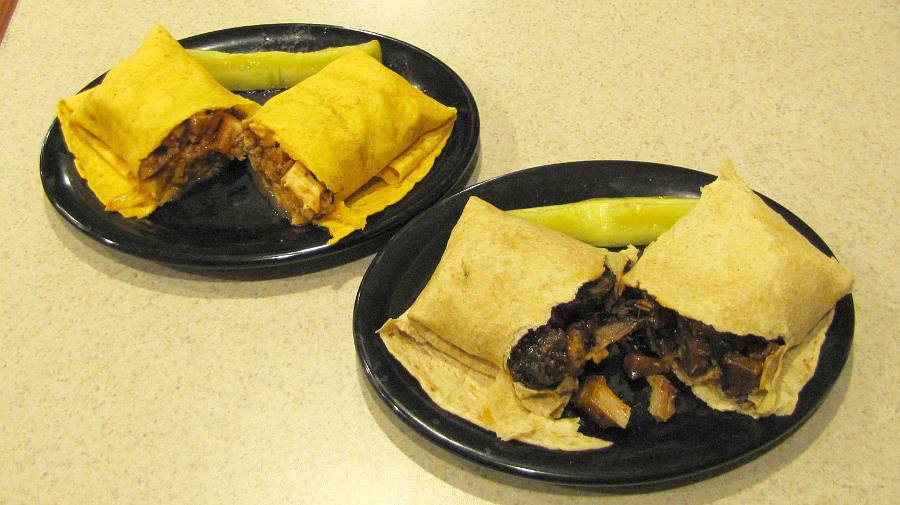 burnt ends wrap (onion, pickles & cheese) $7.95, spicy chicken wrap (jalapenos, cheese & hot sauce) wraps - $6.95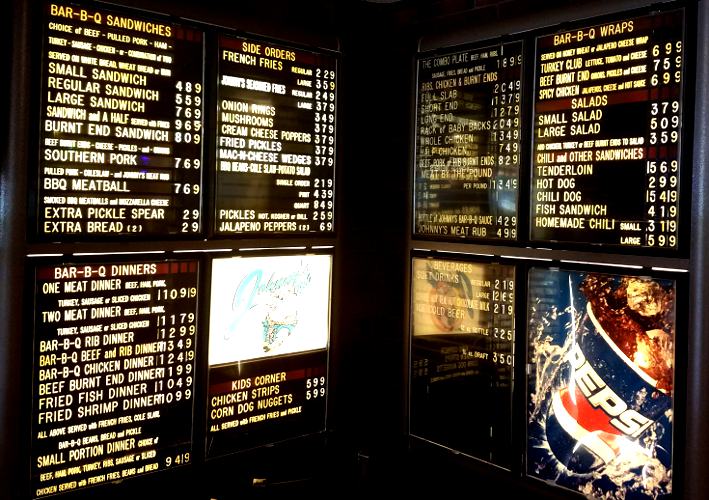 Johnny's BBQ menu from April 2019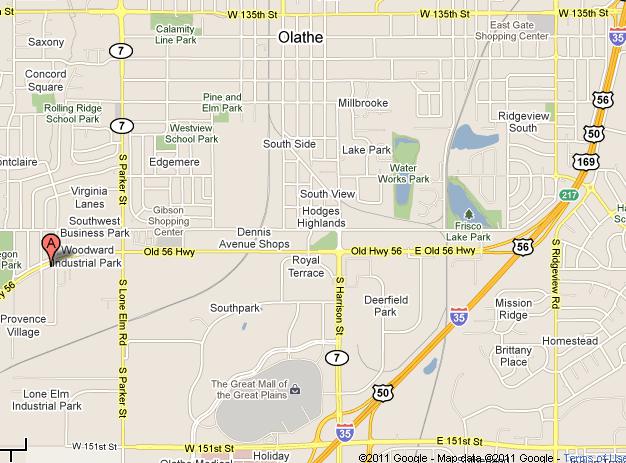 Johnny's BBQ Restaurant map
Olathe Restaurants & Attractions
Kansas Restaurants Kansas Travel & Tourism Home
LS-2/14 copyright 2008-2019 by Keith Stokes