Clarice L. Osborne Memorial Chapel

515 6th Street
Baldwin City, Kansas 66006
(785) 594-4553

Worship: 11AM Thursdays
Building open weekdays: 8AM - 5:30PM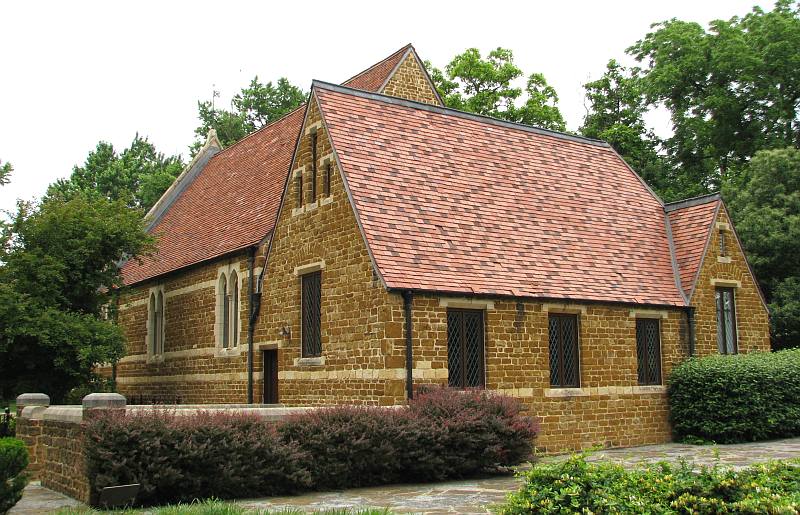 Osborne Memorial Chapel at Baldwin University
Clarice L. Osborne Memorial Chapel at Baker University in Baldwin City, Kansas was originally constructed in Sproxton, England in 1864 and was the home to the Methodist congregation of Sproxton, England for 124 years.
When the congregation could no longer support the chapel, it was closed and stood in disuse for seven years. In 1995 it was acquired by Baker University, dismantled and shipped to Baldwin City where it was reassembled. Lady Margaret Thatcher assisted in the dedication at Baker University on October 23, 1996, because her father Alfred had been a lay preacher who had occasionally preached in the Sproxton chapel with his daughter Margaret in attendance.
Services at Osborne Chapel are held on Thursday mornings and Baker University does not schedule classes during the worship. Although Osborne Chapel has a full time pastor, it is governed by the Baker University Board of Trustees. The Chapel has no membership roster, no budget, and worship does not include an offering. Although Baker is a United Methodist University, the services are nondenominational.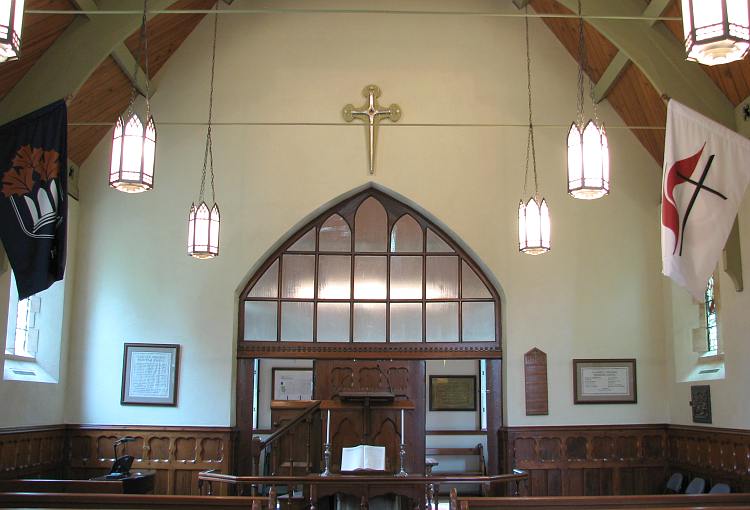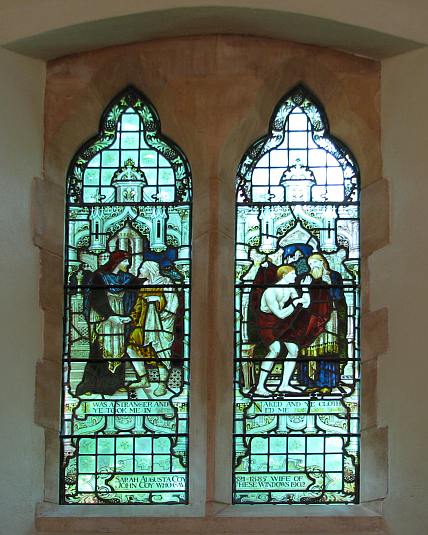 1902 window donated by John Coy in memory of his wife Sarah
Augusta Coy. About half of the windows in the chapel have stained glass/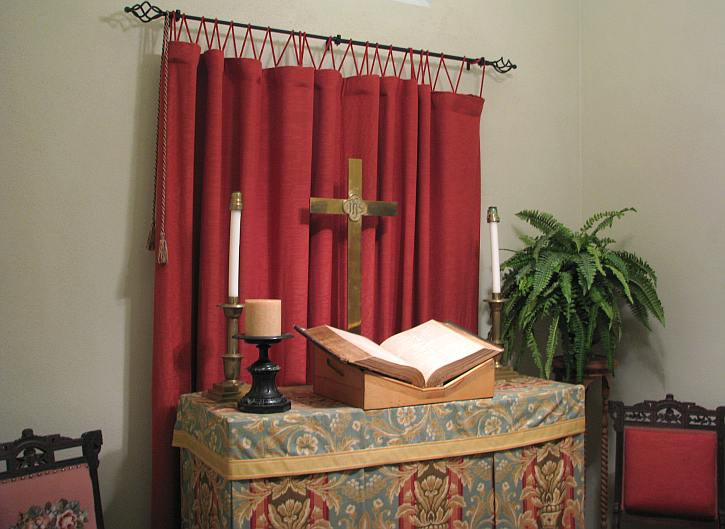 Osborne Chapel has a second tiny chapel at the rear of the building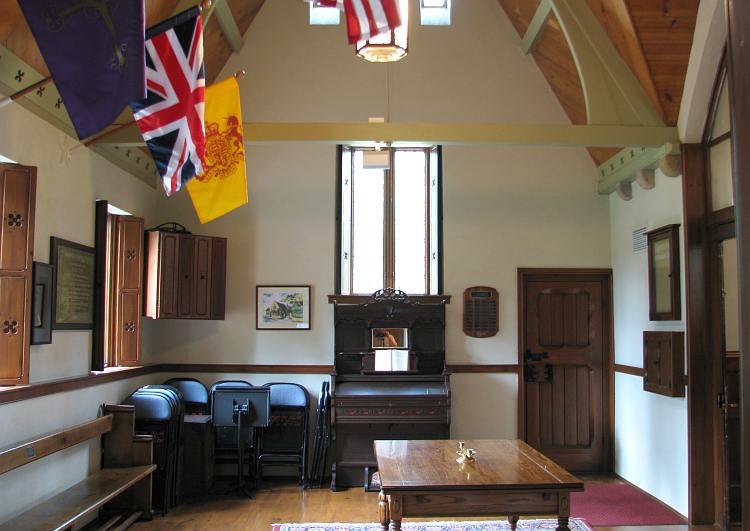 This meeting room is at the rear of the chapel.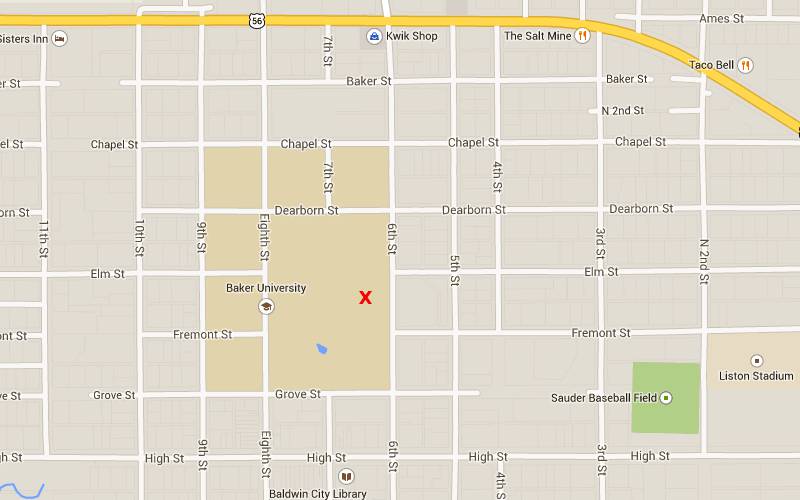 Osborne Memorial Chapel Map
Quayle Bible Collection at Baker University
Kansas Attractions Kansas Travel & Tourism Home
copyright 2009-2016 by Keith Stokes