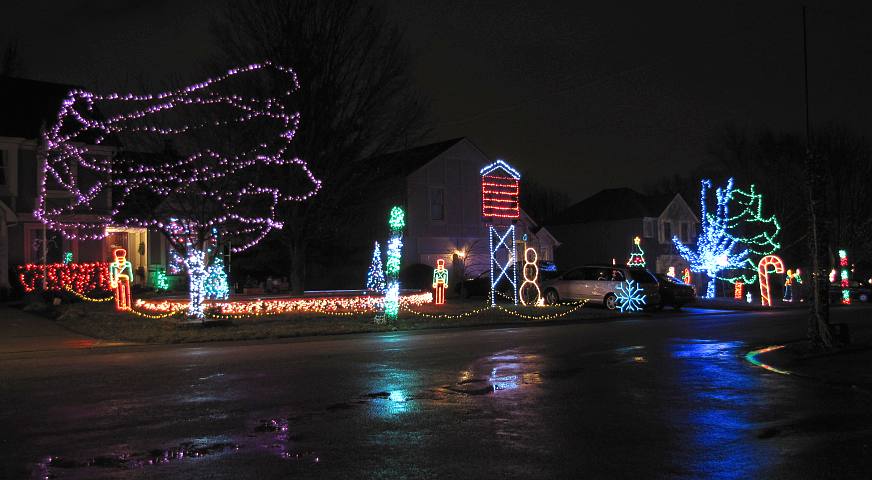 Archive page only: the Hainline family is now using these decorations in displays at other locations.
The Hainline Family Christmas Light Display in Overland Park, Kansas is one of the most impressive Holiday light displays in Kansas. Dallas Hainline (who built the Vince & Associates display at 95th & Metcalf) has decorated 12 homes with the help of his son Zach and other family & friends. Tune your car radio to 96.9FM to listen to a five song program or park and walk through the neighborhood while the music is played through speakers.
My favorite part of the Hainline Family display is a water tower, where water drips out, turns into snowflakes, then builds a snowman.
The day that these photos were taken, lightening had interfered with some of the animated lights, but the display was still very impressive and worth a special trip. Take Metcalf to 159th Street, than drive east 3/4 mile to Woodson Street and turn north 3 blocks.
The display begins on Thanksgiving day and concludes on New Years Day.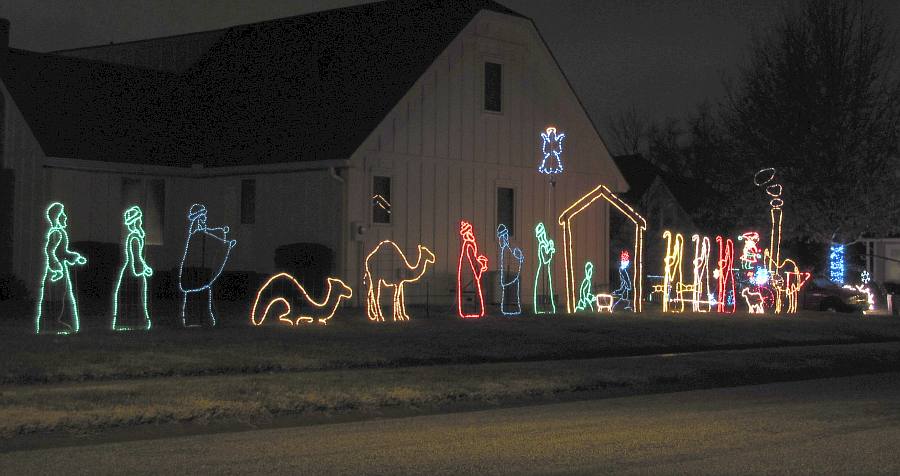 Life size nativity display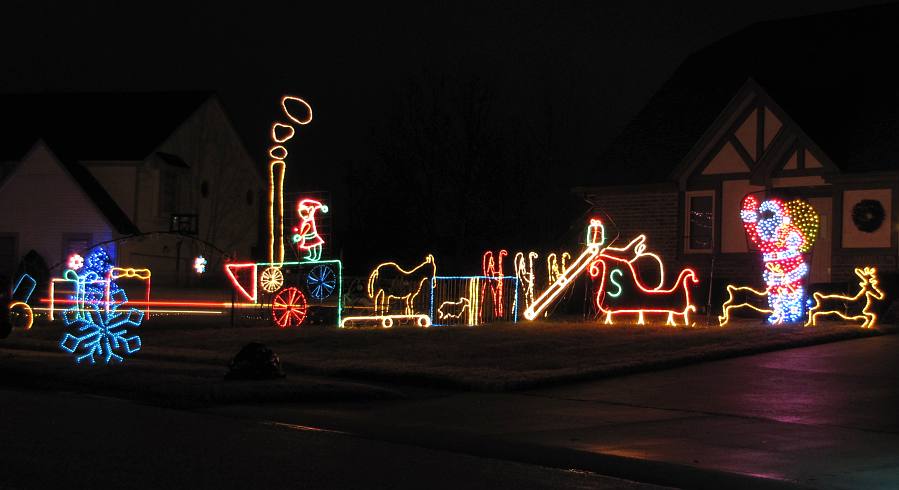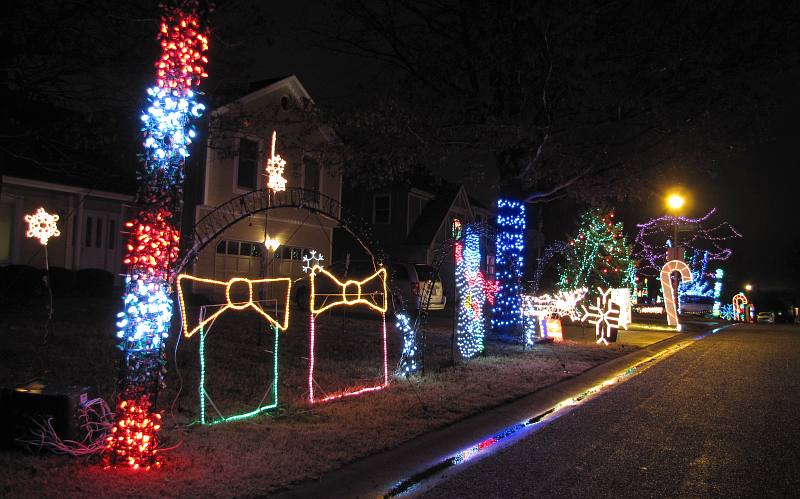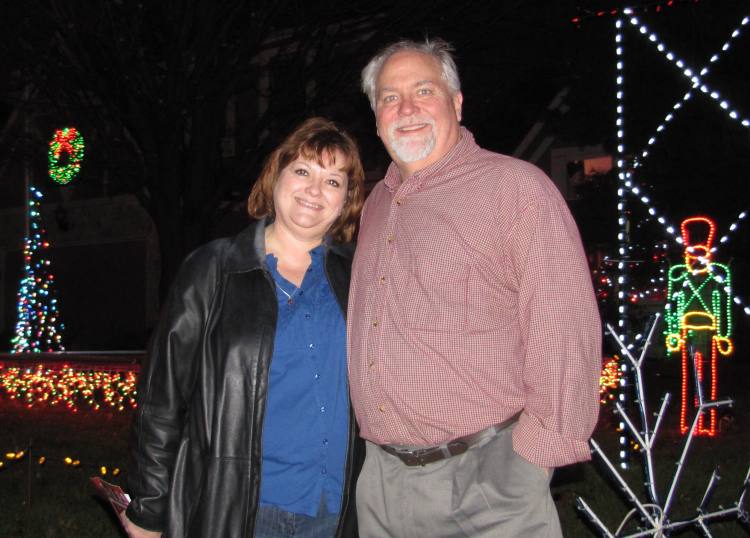 Janie & Dallas Hainline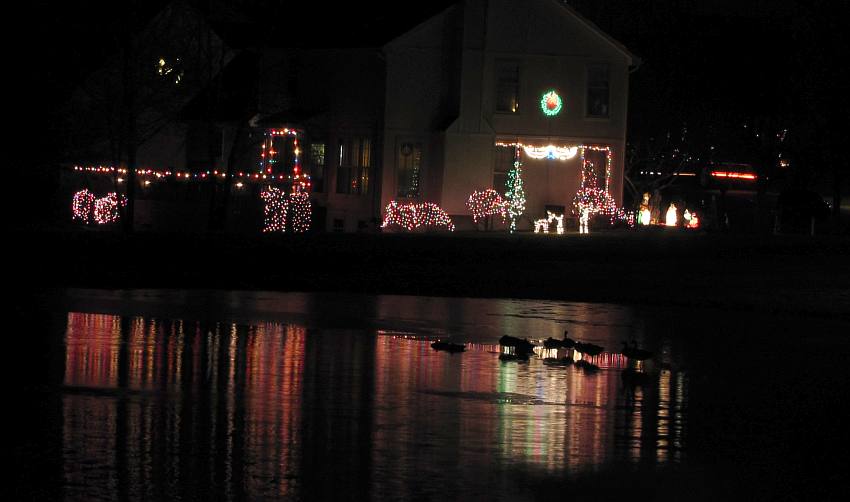 On the drive back to 157th Terrace and Woodson, this lovely display at 5616 158th Terrace is across the pond to your right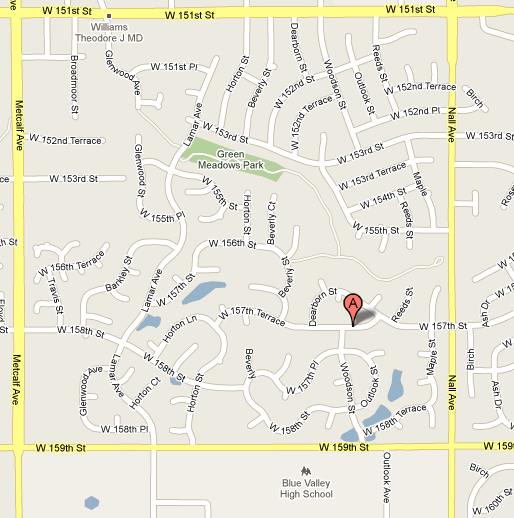 Hainline Family Christmas Light Display Map
Falmouth Christmas Display in Prairie Village
Johnson County Christmas Display Guide
Kansas Attractions Kansas Travel & Tourism Home
copyright 2009-2015 by Keith Stokes