Rex Russell's Auto Museum

704 East Mentor Rd
Mentor, Kansas 67416


Open by appointment only
(785) 452-3089
Free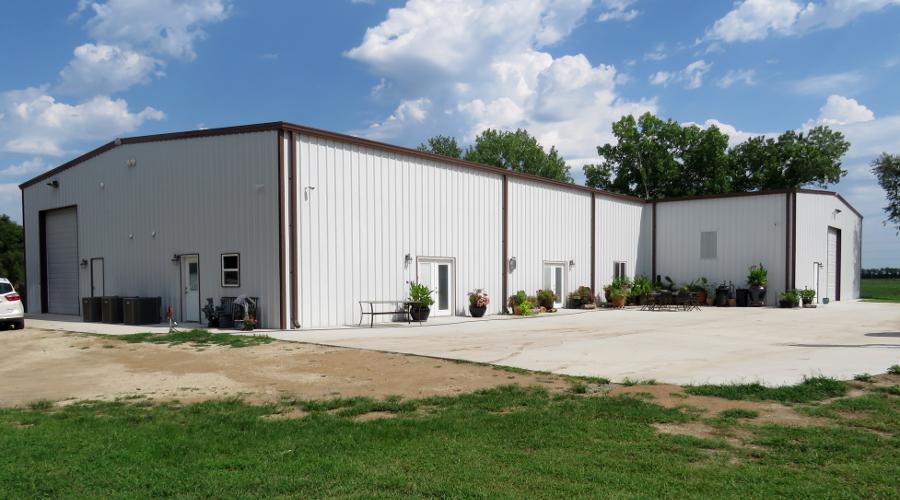 Rex Russell's Auto Museum - Mentor, Kansas
Rex Russell's Auto Museum in Mentor, Kansas, just south of Salina, doubles as an automobile theme event space. In addition to wedding receptions and parties, the Auto Museum hosts many benefit events.
Rex Russell has about 90 classic cars and most of the vehicles are regularly driven. On the afternoon that we toured the museum. Rex had already driven several that day. During the summer months, the students from the McPherson College Auto Restoration Program come up one evening a week and take many of the vehicles out for a spin.
Rex was born November 24, 1932 at Galva, Kansas and often hosts an open house on his birthday. His collecting started with antique Caterpillar tractors and bulldozers which he and his son restored, but changed to collecting automobiles after his son died in an industrial accident. The first classic car in Rex's collection was a 1911 Ford Model T.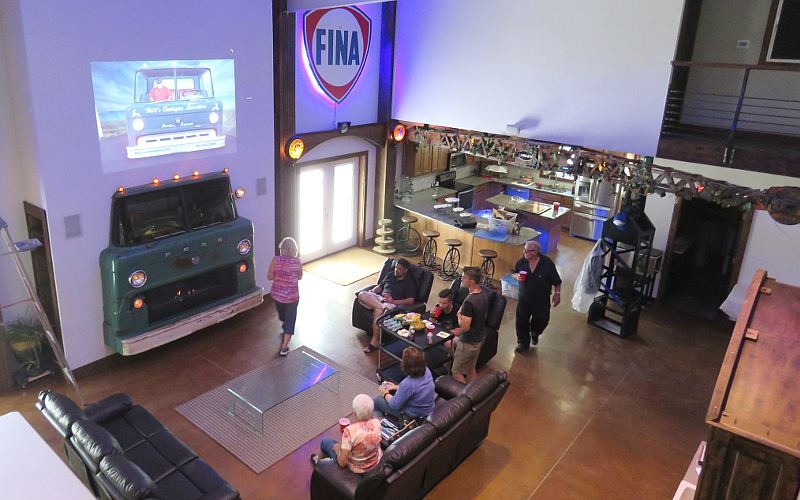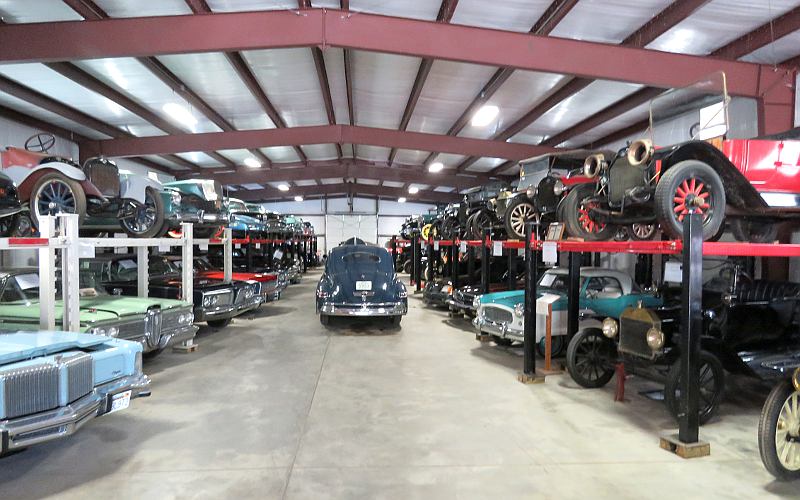 The newest building housing the auto collections has 20 hydraulic lifts to double the number of vehicles displayed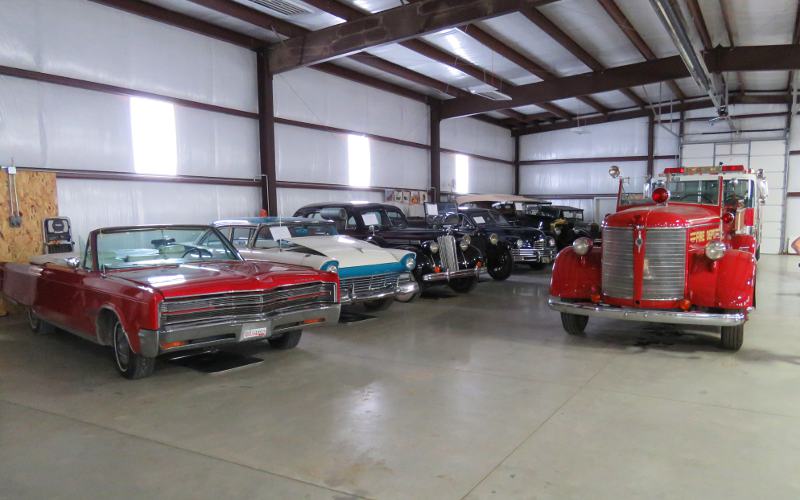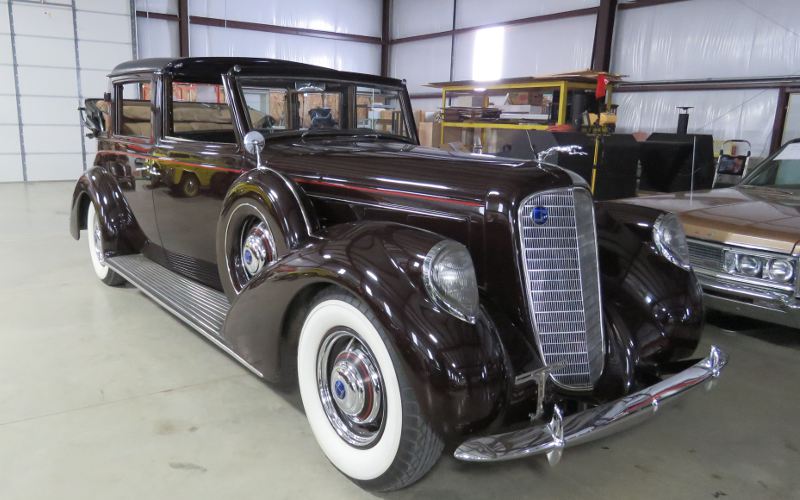 1937 Lincoln Model K V-12 Semi-Collapsible Cabriolet limousine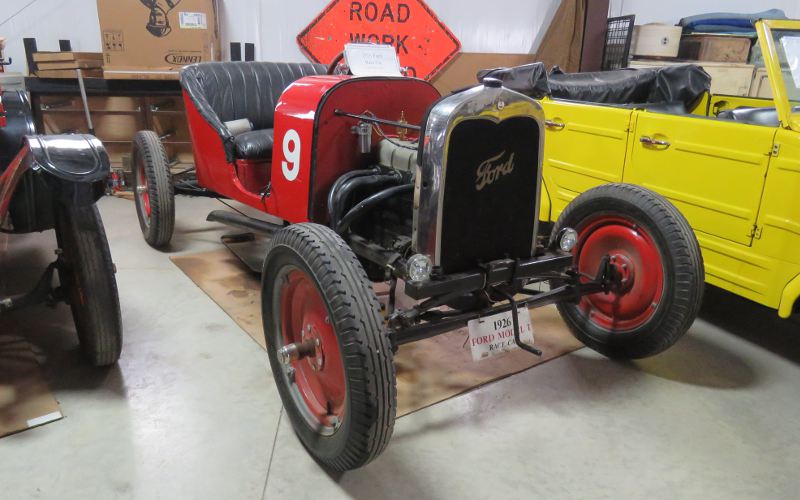 1926 Ford Model T race car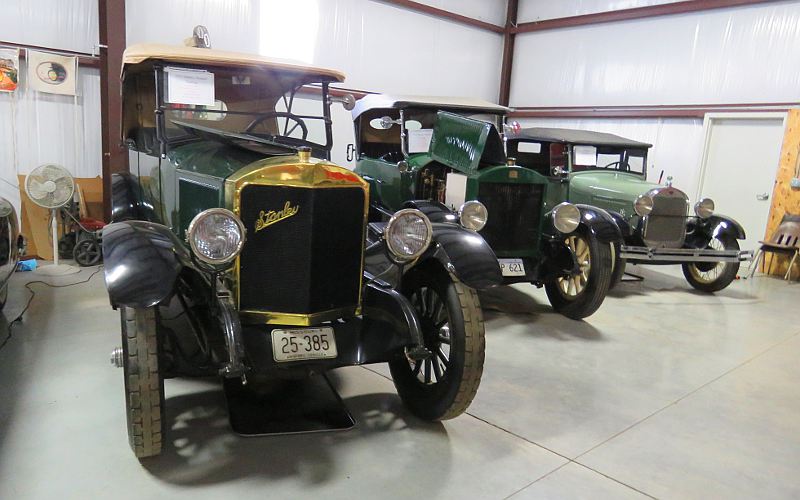 Two 1919 Stanley Steamer Touring Cars and a 1928 Ford AR Phaeton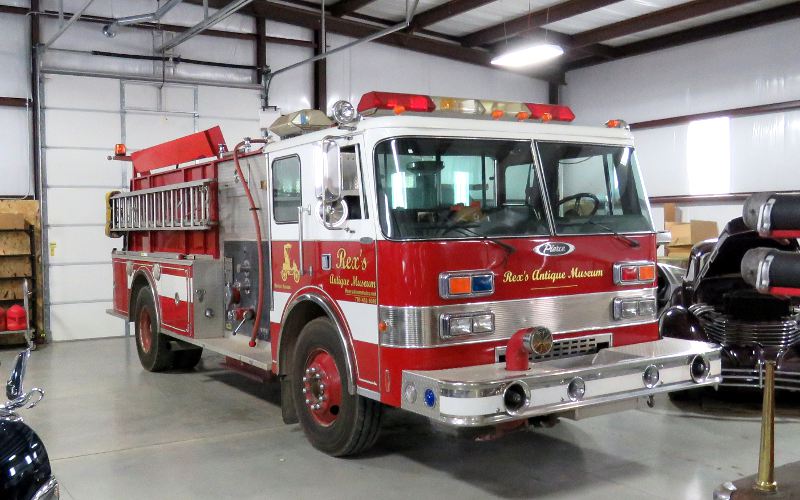 Pierce Fire Truck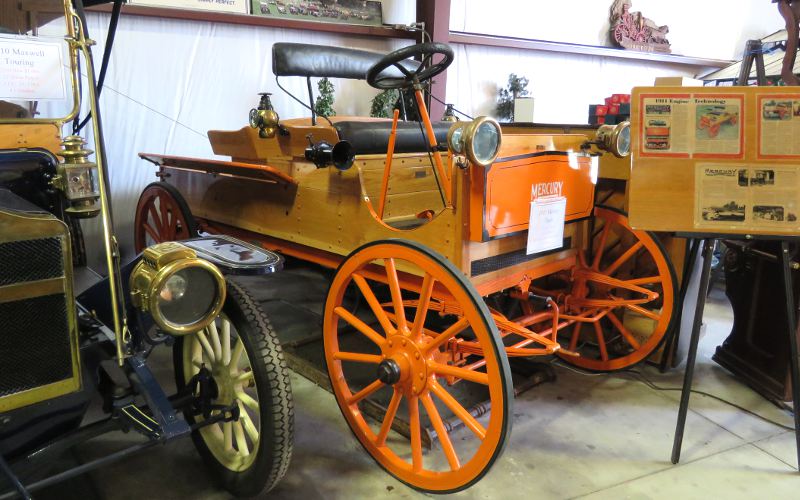 1911 Mercury Truck
12 horse power, 2 cylinders and an open crankcase which drops oil on the ground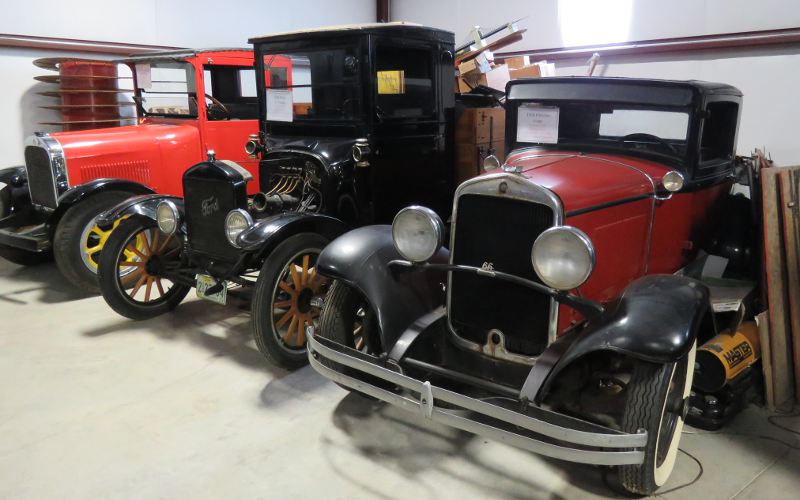 1927 Graham Brothers Pickup, 1924 Ford TT Chassis, 1930 Chrysler Coupe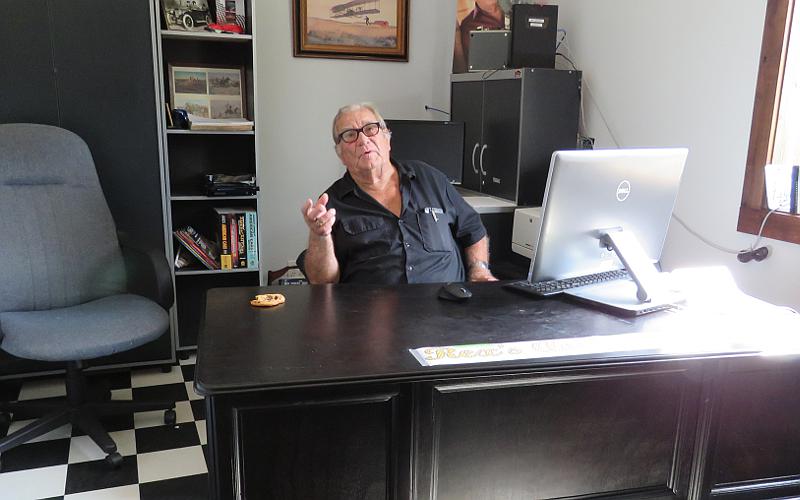 Rex Russell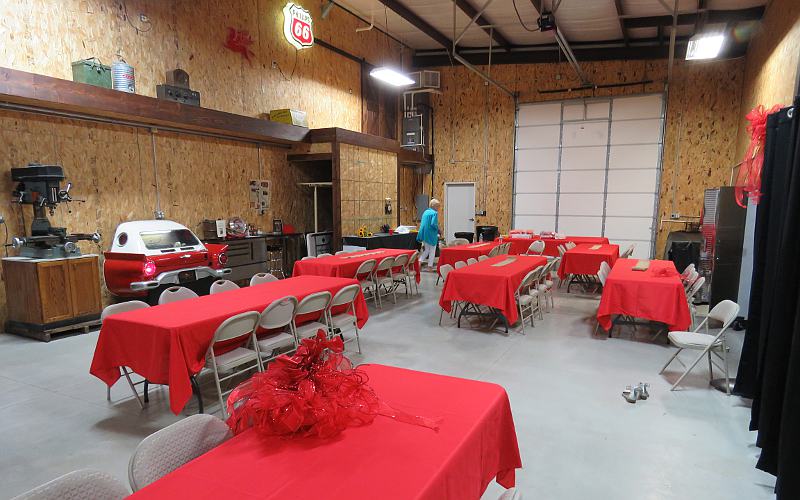 Preparing for an anniversary party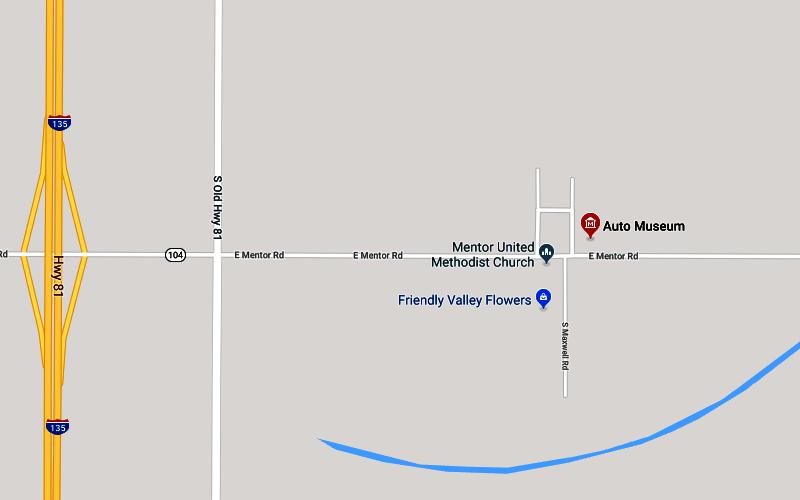 Rex Russell's Auto Museum Map
Grandpa's Old Ford Garage 55 Model T Fords cross Kansas
Kansas Attractions Kansas Travel & Tourism Home
copyright 2018-2020 by Keith Stokes