Seelye Mansion and Gardens

1105 N Buckeye Avenue
Abilene, KS 67410
(785) 263-1084

Monday - Saturday: 10 AM - 4 PM
Sunday: 1 - 4PM
Extended hours in summer

Adults: $10 Ages 6-16: $5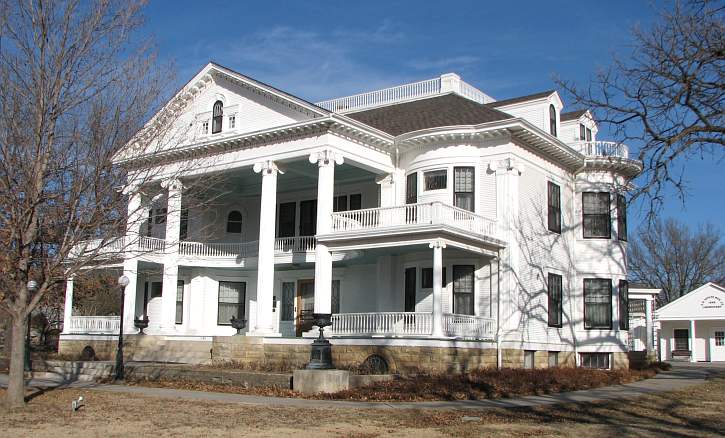 Seelye Mansion - Abilene, Kansas
The Georgian style Seelye Mansion in Abilene, Kansas is like a time capsule. Most of its furnishings were purchased at the 1904 St Louis World's Fair. The furnishings cost more than the $55,000 that was spent building the 11,000 square feet home.
The 25 room Seelye Mansion was built in 1905 for Dr. A. B. Seelye, who made his fortune in patent medicine with the A.B. Seelye Medical Company. The Patent Medicine Museum occupies a former Seelye laboratory which has been moved to the rear of the mansion.
Dr. Seelye's daughters, Helen and Marion were little girls when the home was built. They never married and lived in the home into their 90s - leaving almost everything right where their mother had placed it. The current owner purchased the mansion in 1981 while they were still alive, and shared the Seelye Mansion with them for several years.
The electrical fixtures & appliances and most of the furniture & decorative elements are still original. Other items are only 80 years old, added when Frank Lloyd Wright remodeled the interior in the 1920s. I loved the original Edison light fixtures, and old Edison music machines that fill the house, but my favorite thing was the lever operated bowling alley which was also purchased at the World's Fair.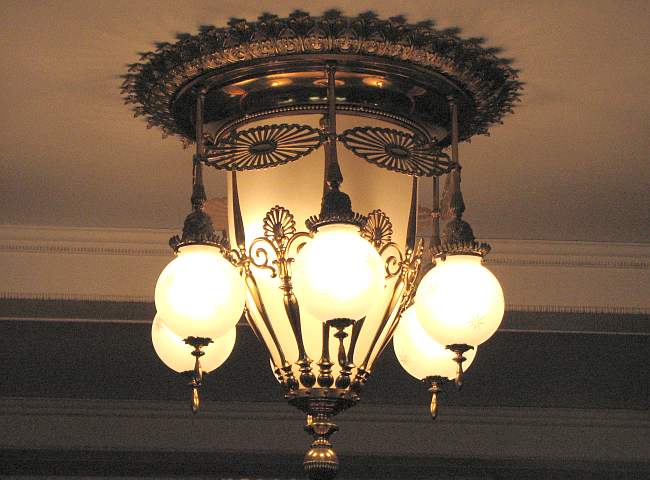 Edison light fixture in the main hallway - even the wiring and light switches are original.
Although no longer used, the Seelye mansion has 70 original Edison light bulbs - some still functional.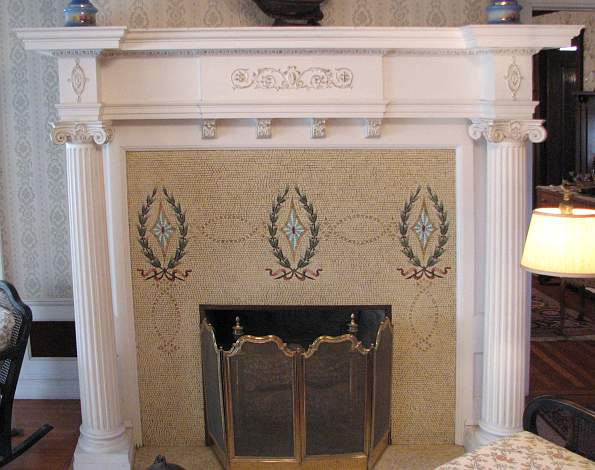 Tiffany cut mosaic tile fireplace.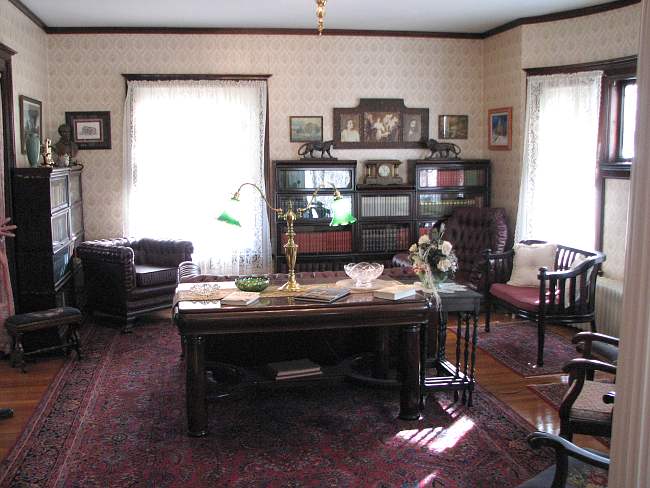 Seelye Mansion library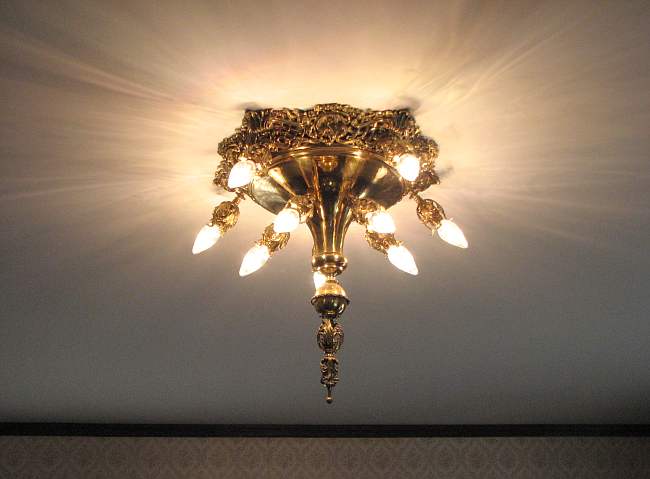 Original Edison light fixture in the library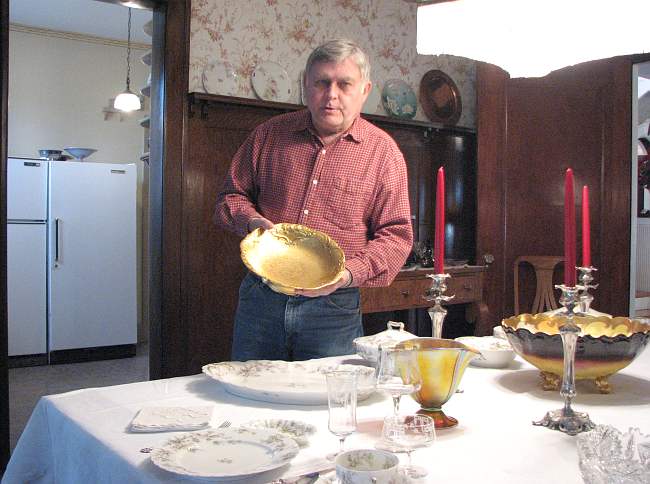 Terry Tietjens displaying some of the original china. The Seelye Mansion has hundreds of pieces of
Haviland China that are used when dinners are served at the mansion.

Seelye Mansion Page 2
Kansas Attractions Kansas Travel & Tourism Home
copyright 2008-2015 by Keith Stokes