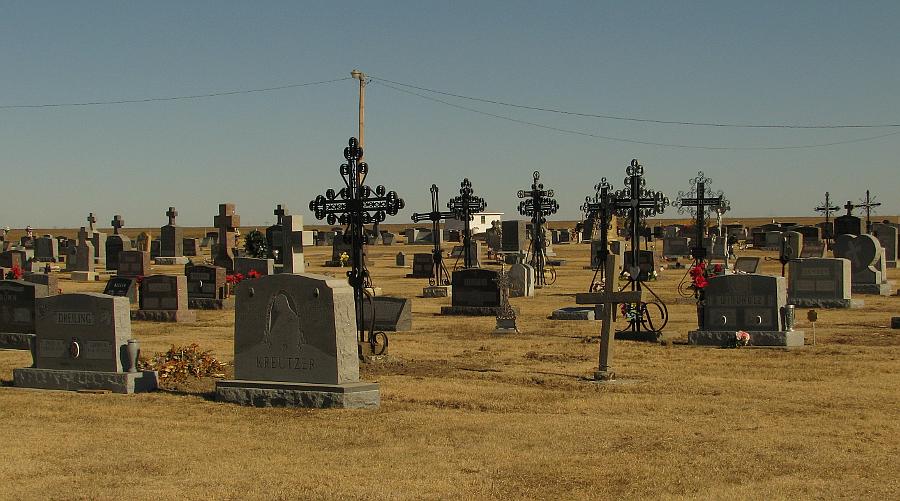 St. Fidelis Cemetery in Victoria, Kansas is worth a special visit to see the unusual "Volga" iron crosses. The crosses were part of the ethnic heritage of the German speaking people from the Volga River area of south Russia who settled this part of Kansas
Victoria is famous for Saint Fidelis Catholic Church, better known as the "Cathedral of the Plains." Its twin 141' spires can be seen for many miles by those passing on nearby Interstate 70. At the time of its dedication, the Cathedral of the Plains was the largest church west of the Mississippi River.
I like this little cemetery, but if you find these Volga crosses interesting, I recommend driving another 11 miles south to see the larger selection at Holy Cross Cemetery in Pfeifer, Kansas.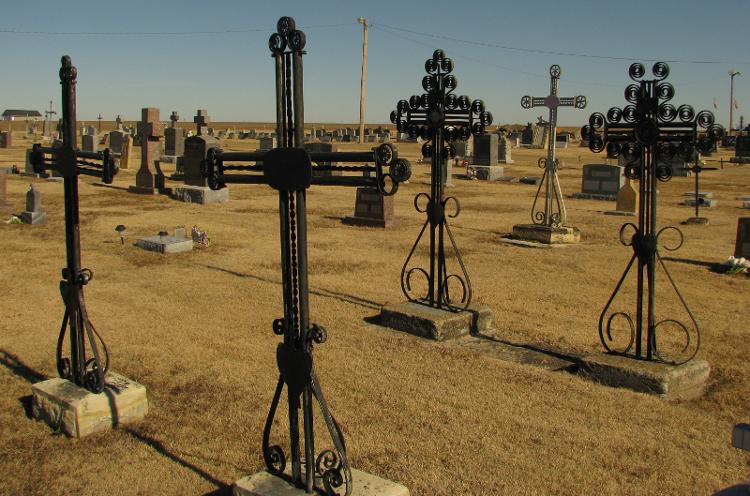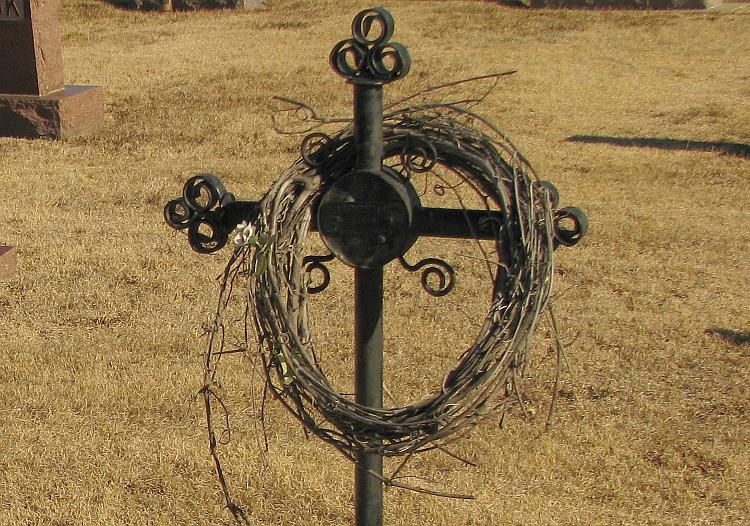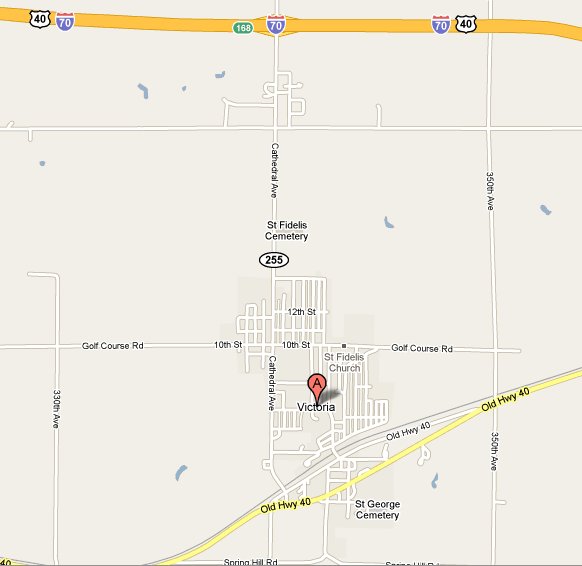 Cathedral of the Plains Holy Cross Cemetery - Pfeifer, Kansas
Kansas Attractions Kansas Travel & Tourism Home
copyright 2009-2011 by Keith Stokes