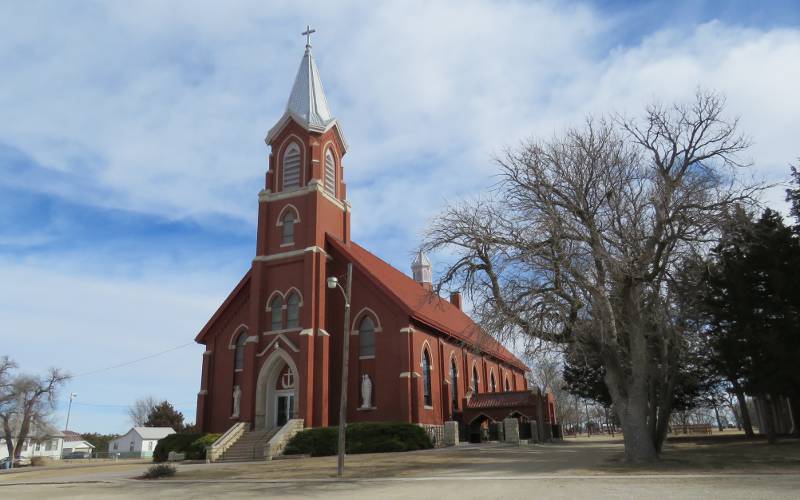 St. John Nepomucene Catholic Church - Pilsen, Kansas
St. John Nepomucene Catholic Church in the small unincorporated community of Pilsen, Kansas is a beautiful church that towers 111' above the surrounding area. Pilsen was a Czechoslovakian immigrant community and was founded in 1874. The first church was a two story frame building constructed in 1888. It was replaced by a frame building large enough to seat the entire congregation in 1894. Like many of the large, beautiful rural churches of Kansas, the current building is the third church which was built at this location. The 120' by 54' building took two years to complete and was dedicated on September 27, 1915.
As impressive as the exterior is, the interior is even more beautiful, with hand carved walnut main altar, side altars and frame work around the stations of the cross. They were painted white in the 1940s when the pastor thought the church was too dark.
The church is normally open from mid-morning through the afternoon and Mass is conducted at 9AM on Thursdays and 10:30AM on Sundays. Several nearby parishioners have studied the history of the church and are available to conduct tours, either following the mass or at other times with advance notice. If you find yourself in Pilsen without an appointment, the bulletin board inside the front door has a list of people who might assist you. The members of this congregation are proud of their history and want to share it.
The adjacent rectory houses a small museum devoted to the late Father Emil J. Kapaun, who grew up in this church, was briefly its pastor and has started the process toward being declared a saint. A tour of both buildings includes a detailed biography of Father Kapaun and descriptions of the miracles attributed to his intercession. The combined tour takes about 2 hours.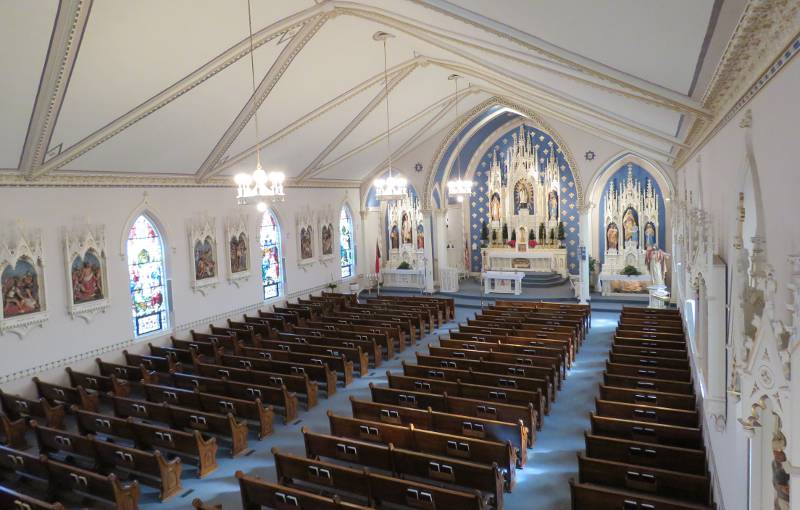 Sanctuary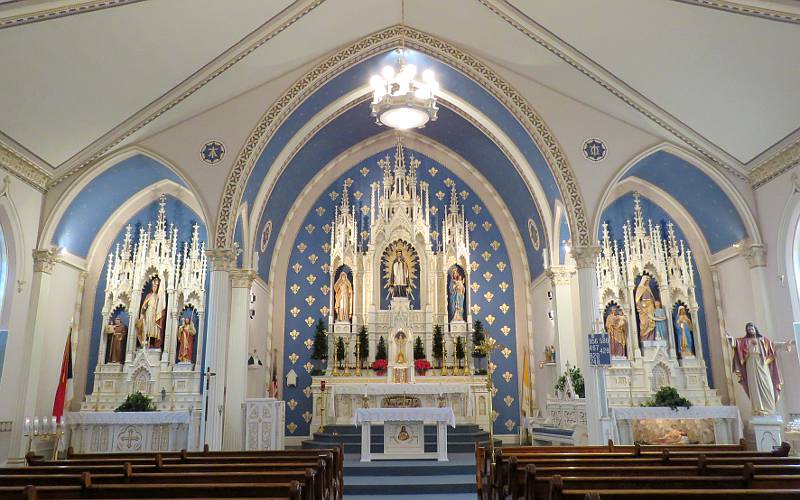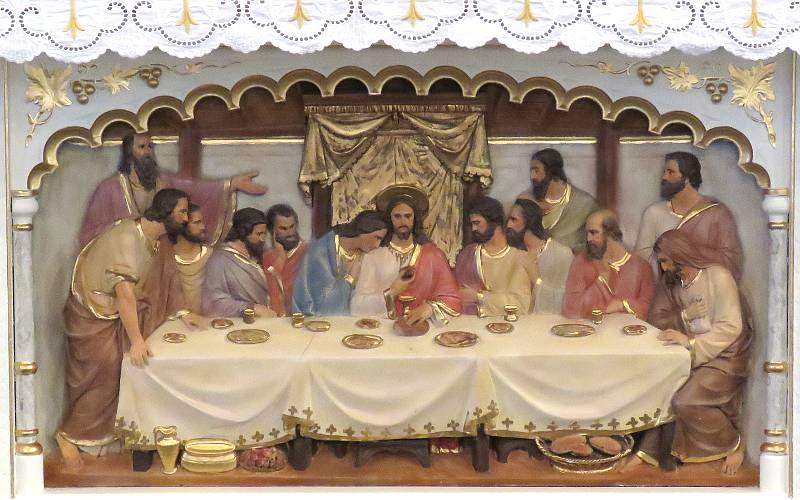 The Last Supper carved in the main altar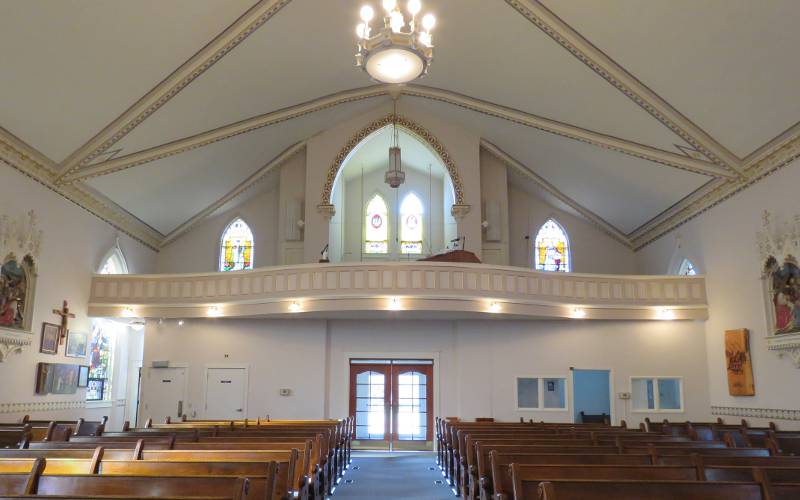 Choir loft
The stained glass windows were made by the Munich Glass Studio in Chicago.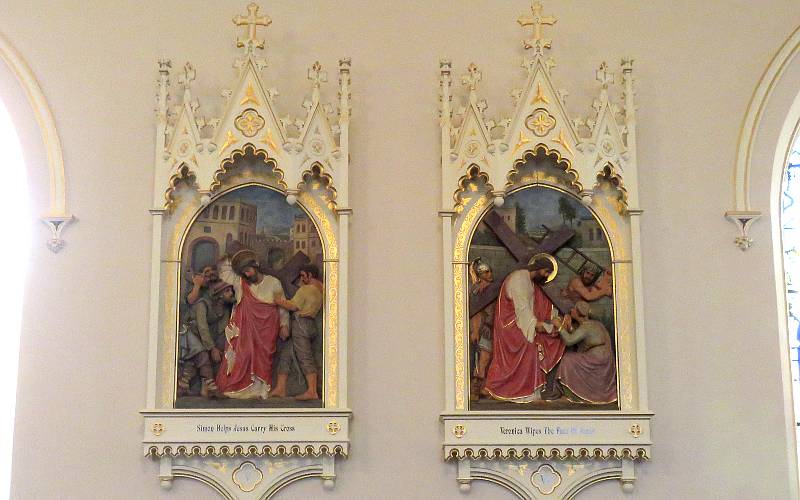 3/4 life sized relief Stations of the Cross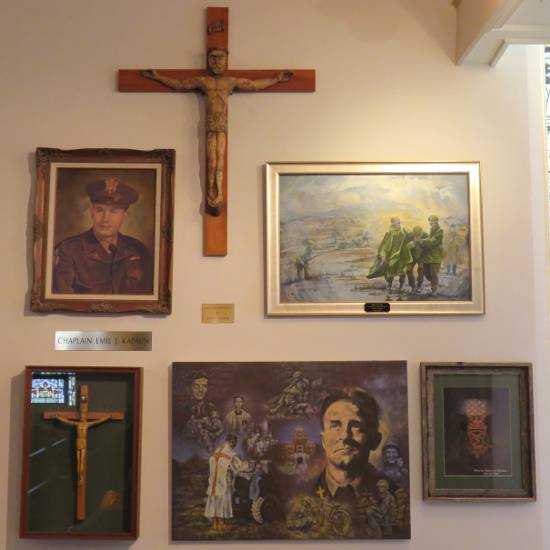 Tributes to Father Kapaun in the church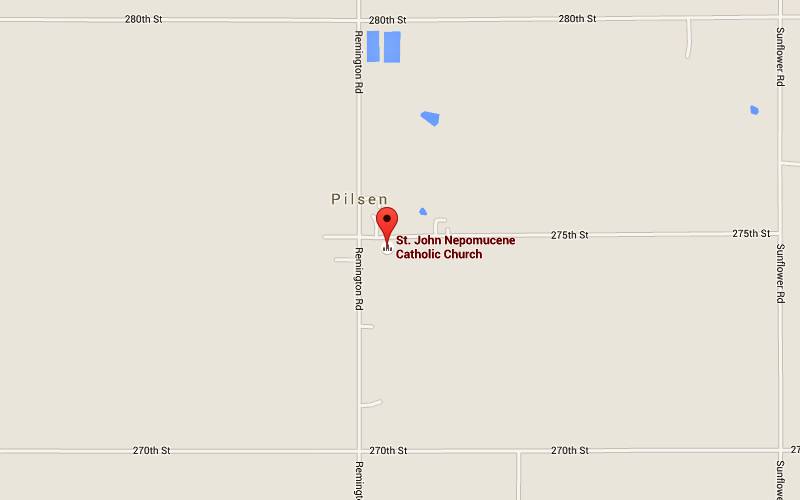 St. John Nepomucene Catholic Church Map
Father Kapaun Museum Beautiful Kansas Churches
Kansas Attractions Kansas Travel & Tourism Home
LS = 3/17 copyright 2016-2017 by Keith Stokes