St. Pat's
Catholic Church

234th Road
Atchison, Kansas
(913) 367-0671

Open for mass Sundays at 8:30 AM
Closed when not in use.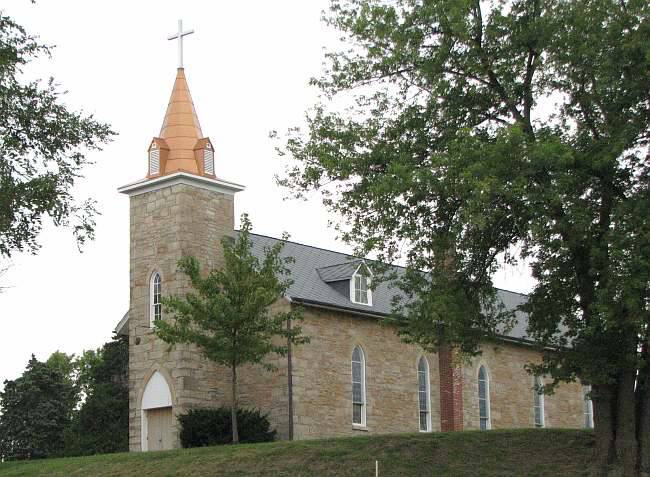 St. Pat's Catholic Church - Atchison, Kansas
St Pat's Church, about 6 miles south of Atchison, Kansas is a lovely old stone church. The area has never incorporated and there are no nearby businesses. The neighborhood is known as St. Pats. but there are only a few families living nearby. The congregation is spread over two townships.
St. Patrick's parish was established by German and Irish immigrants in 1857, and a wooden church was competed in 1859. The wooden structure was destroyed by a tornado in 1861 and replaced with a 20 x 30' log building. The present church building was completed in 1866.
St Pat's Church building is only open for mass, but some of the interior can be viewed through window in a door near the front. The parish is served by the Pastor of St. Benedict's Catholic Church in Atchison.
Saint Pat's Church was added to the National Register in 1998.
Drive 5.5 miles south of the Atchison city limits on Kansas Highway 73, then west 1.5 miles on 234th Road. If you have a GPS, the location is 39°28'40"N 95°7'17"W.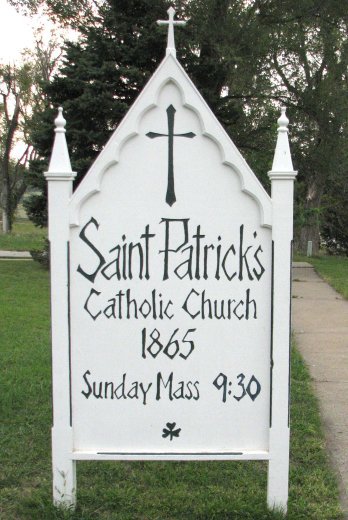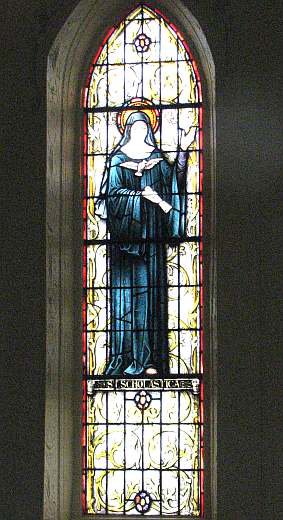 St. Scholastica stain glass window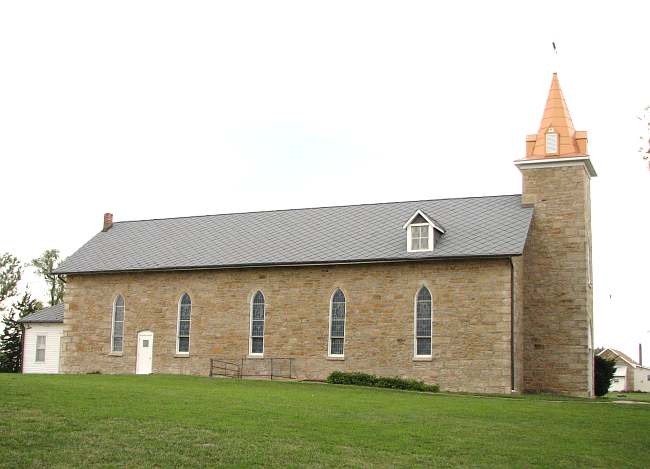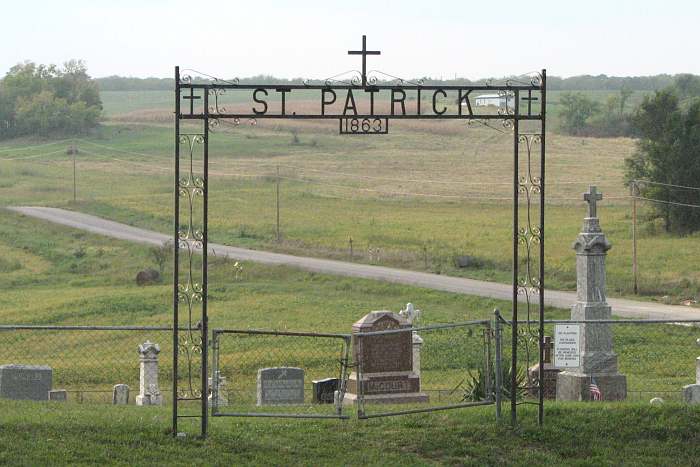 St. Patrick Cemetery was established in 1863 and has approximately 690 graves. Some interments
were moved here after the cemetery opened and the stones date back to 1857.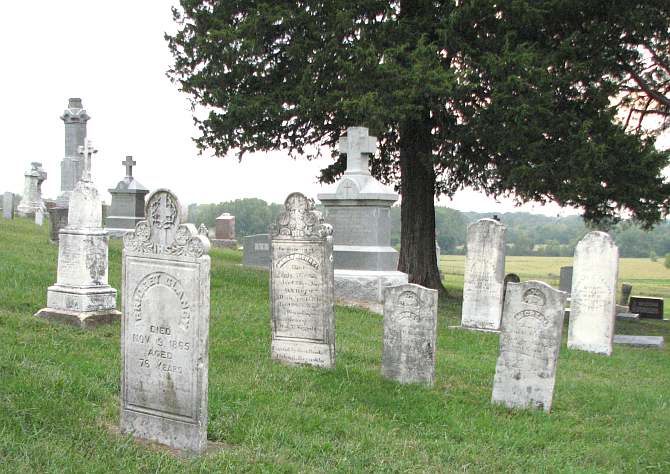 Beautiful & Historic Kansas Churches
Kansas Attractions Kansas Travel & Tourism Home
copyright 2007-2014 by Keith Stokes