Town Topic Sandwich Shop

6018 Johnson Drive
Mission, Kansas 66202
(913) 362-8830

Closed in 2020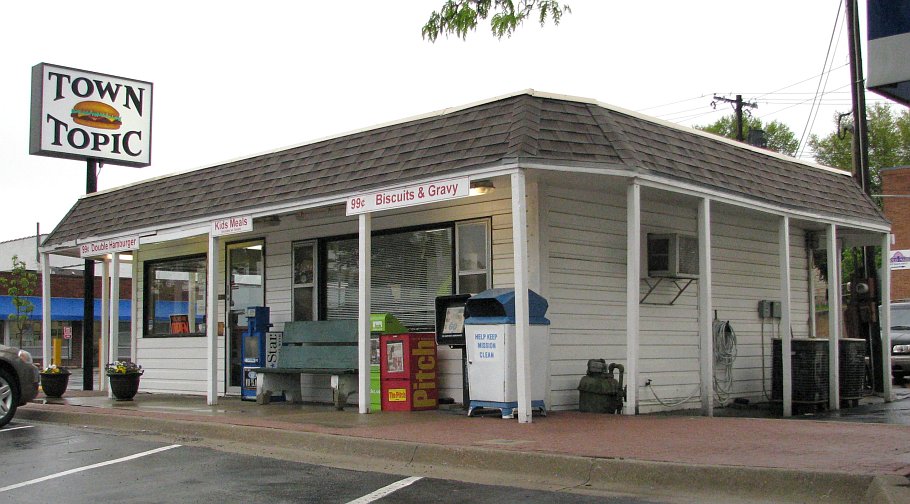 Town Topic - Mission, Kansas
Archive Page: Town Topic in Mission closed in 2020 and is now the Snack Shack on Johnson Drive.
Town Topic in Mission, Kansas is a 27 year old locally owned restaurant in a 1950s Valentine Diner. The first Town Topic was opened in Kansas City, Missouri by Claude Sparks in 1937. Town Topic's other two locations are at 2021 Broadway and 1900 Baltimore Avenue in Kansas City, Missouri. Just a few blocks from each other, the Broadway location is open 24 hours.
When you enter Town Topic, you place your order and pay at the tall stainless steel counter. Your food will be brought to your table and usually comes out fairly quickly.
My favorite item is the chili, which is a little greasy, but tastes so good that I am almost tempted to lick the bowl. The chili is thick, with only a few beans, lots of meat, and well spiced without being too "hot." I think this chili would appeal to a wide variety of palates.
But the malts at Town Topic are worth making the trip. They are hand dipped and have great flavor. The hand dipped malts and shakes ($4.45) are thick, but not too thick to drink easily. I just wish they were served in a malt glass instead of a styrofoam cup.
My favorite sandwiches are the burgers which run from $2.95 for a single hamburger to $7.25 for a triple cheeseburger. The patties are pretty thin and I usually get a double cheeseburger with grilled onions.
Neither the onion rings or French fries are fresh made, but the pork tenderloin sandwiches are hand breaded.
This Town Topic has limited hours, closing at 7PM on weekdays and earlier on the weekend. Breakfast is served all day.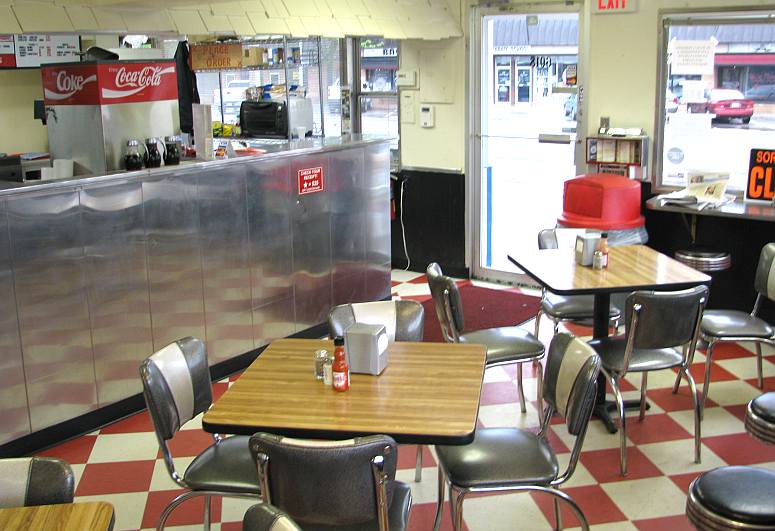 Dining room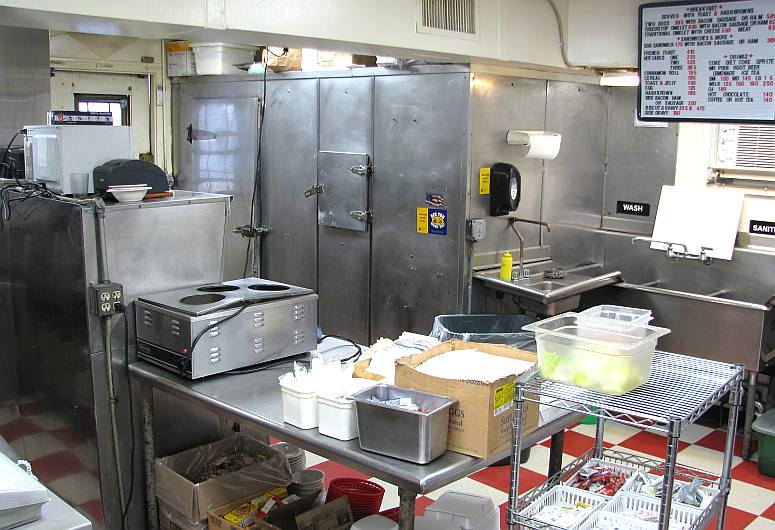 Kitchen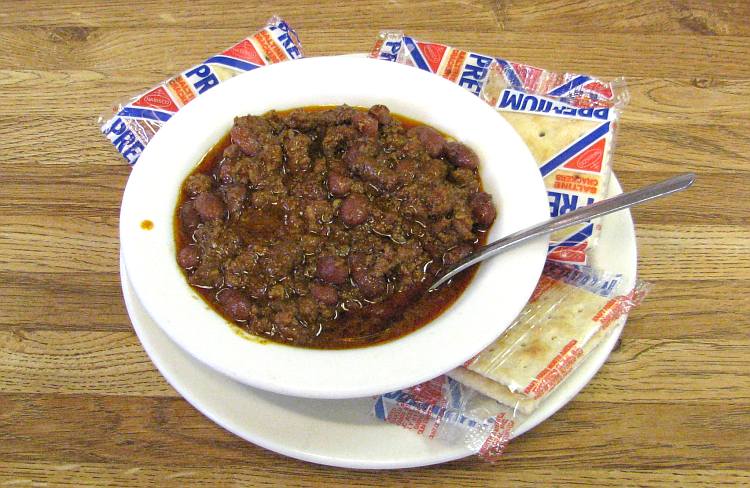 Homemade chili - small bowl $3.95, large bowl $5.49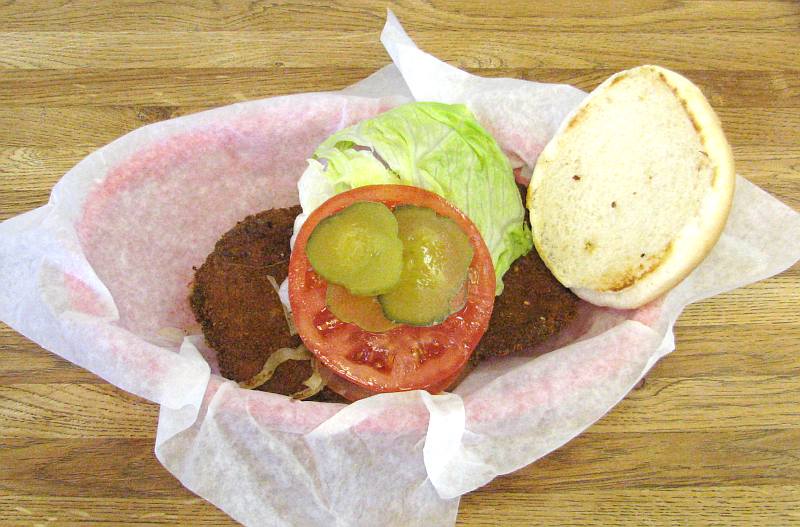 Pork Tenderloin Sandwich $4.35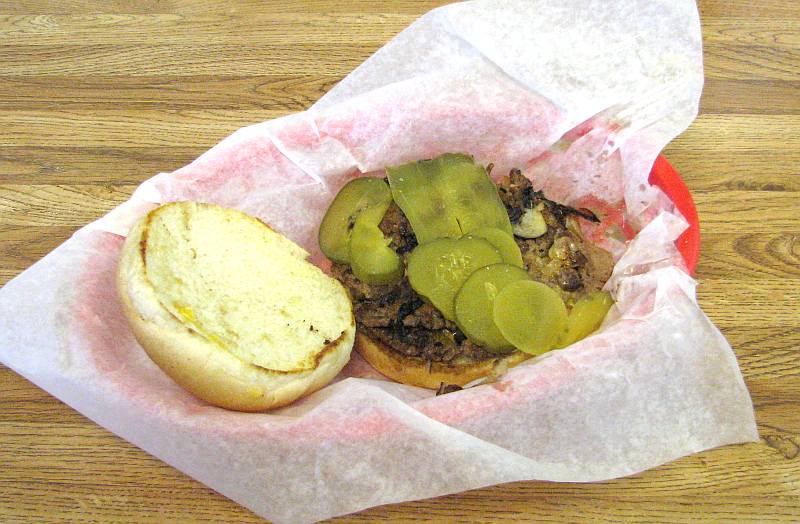 Double Cheeseburger with grilled onions $4.85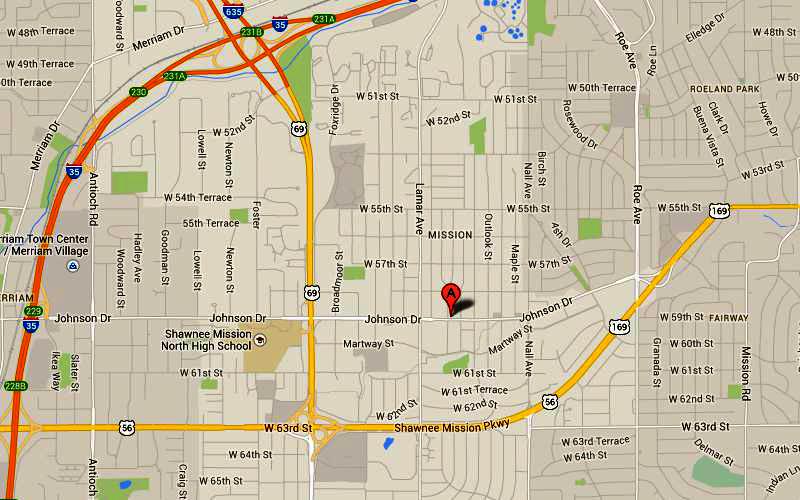 Town Topic Map
Unique Kansas Restaurants
Kansas Attractions Kansas Travel & Tourism Home
L-5/09. copyright 2009-2022 by Keith Stokes