Vinland Grange Hall

690 East 1719 Road
Baldwin City, Kansas 66006
785 594-3172

Drive by only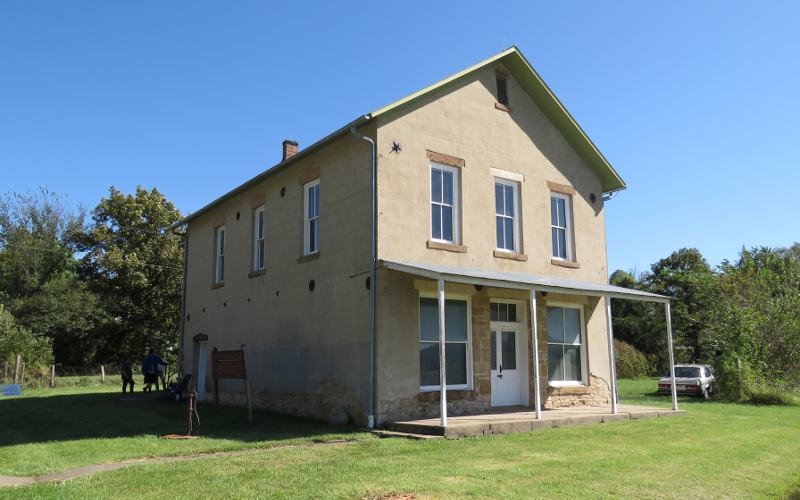 Vinland Grange Hall - Vinland, Kansas
The Vinland Grange Hall in the unincorporated community of Vinland, north of Baldwin City, Kansas has been a bank, a cream station, a barbershop and an art gallery. The 1884 stucco covered limestone building housed those operations downstairs, while the upstairs was used for Grange meetings for more than 100 years. During the first 16 years, the building also hosted the Coal Creek Library.
Today it is preserved by the Douglas County Chapter of the Santa Fe Trail Association. Preservation and restoration is being done very slowly and there is still much to be done. The building is not open to the public on a regular basis. The photos on this page were taken during an open house of the 2nd floor of the Grange Hall during a Heritage Tour during the 2017 Kaw Valley Farm Tour.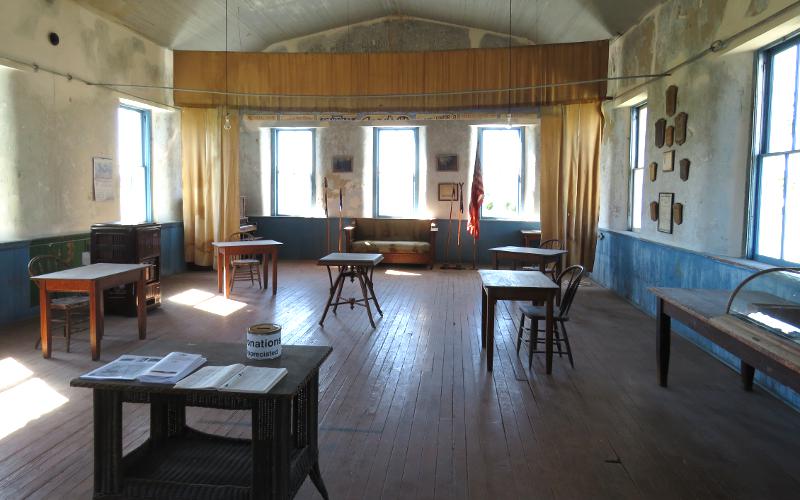 The meeting hall

When there was a meeting, the curtain near the door was dropped at members would have to give the password to
someone stationed behind the blue door. The building eventually had electricity, but water had to be hauled up
when the stove was used to prepare oyster dinners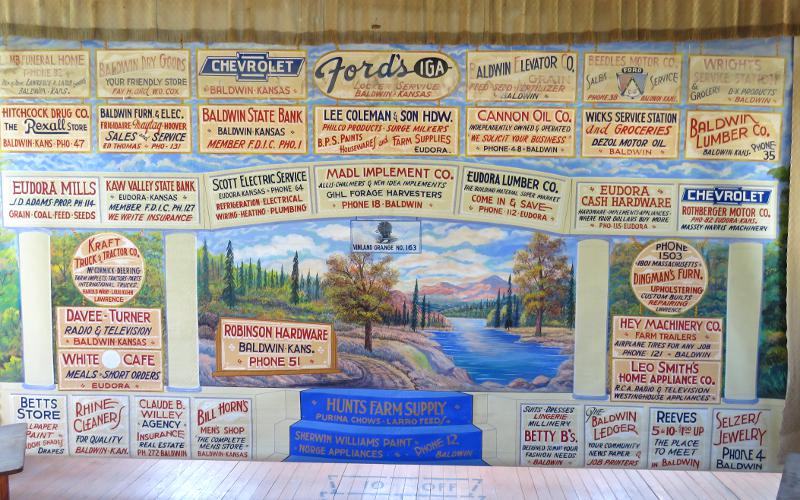 This is the drop curtain for the narrow stage. It it appears to be from early in the 20th century, but is signed & dated
"C.C. Dowlen, Lawton, Oklahoma 9-20-1952"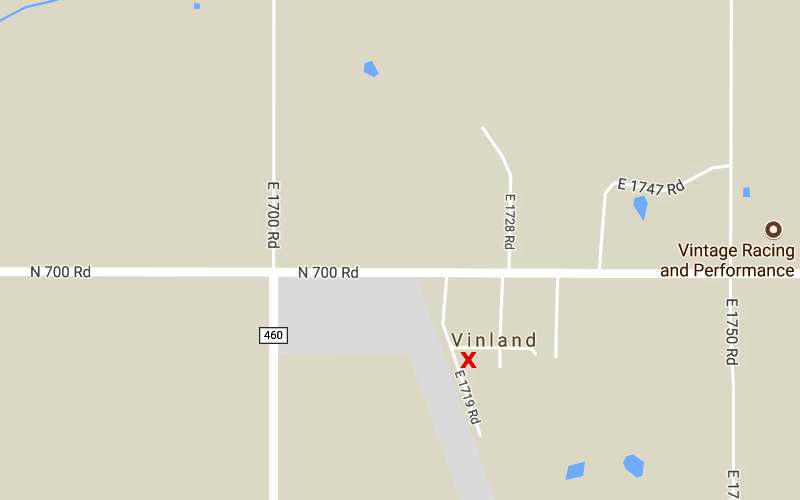 Vinland Grange Hall Map
copyright 2017-2019 by Keith Stokes