Walnut Valley Festival

918 Main
Winfield, Kansas 67156
(620) 221-3250

September 14 - 18, 2022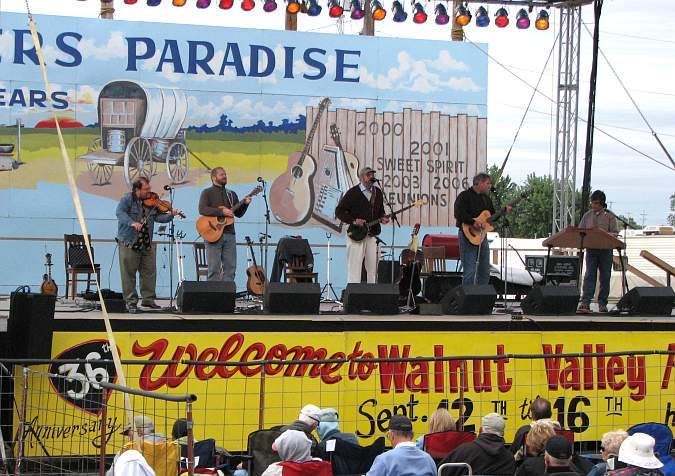 Vermont based folk group, Woods Tea Co on Stage 1 at the Walnut Valley Festival.
With around 15,000 attendees, the Walnut Valley Festival in Winfield, Kansas is one of Kansas' largest seasonal events. Although officially a four day event, Walnut Valley attendees start assembling at the Festival nearly a week in advance and a music crawl is held in downtown Winfield on Tuesday evening before the Festival.
The 50th year of the bluegrass and acoustic music festival will be September 14-18, 2022. Walnut Valley Festival hosts international acts, championships for instrumental performance such as bluegrass banjo & old time fiddle, and well over 100 food, crafts and music venders.
The Walnut Valley Festival has 4 official stages and several less official. Stage 1 has the grandstand, but there is music everywhere with multiple options at the same time. It is unusual to walk more than 50 paces and not hear music coming from somewhere.
2022 Gate Ticket Prices
$125 5 days Friday & Saturday $100 Saturday & Sunday $90
$65 Thursday $70/ Friday $70 Saturday $20 Sunday
Age 6-12: $10
Discount tickets available through September 9
Attending the Walnut Valley Festival is also a chance to do some bargain hunting. Every year more Winfield residents hold yard sales during the Festival. For the best selection, don't wait until the weekend, early bird sales start during the week.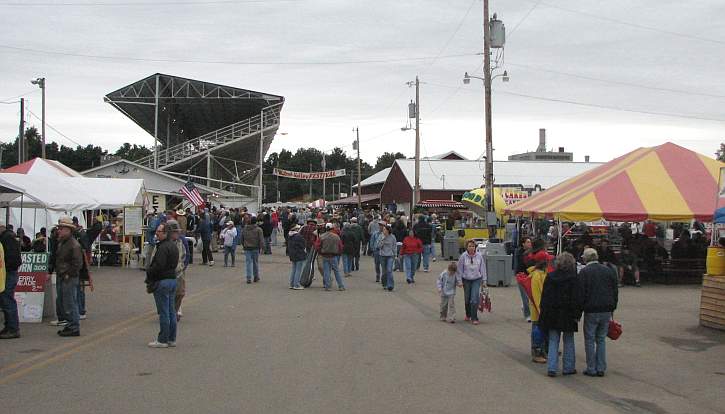 Food and Crafts Area at the Walnut Valley Festival.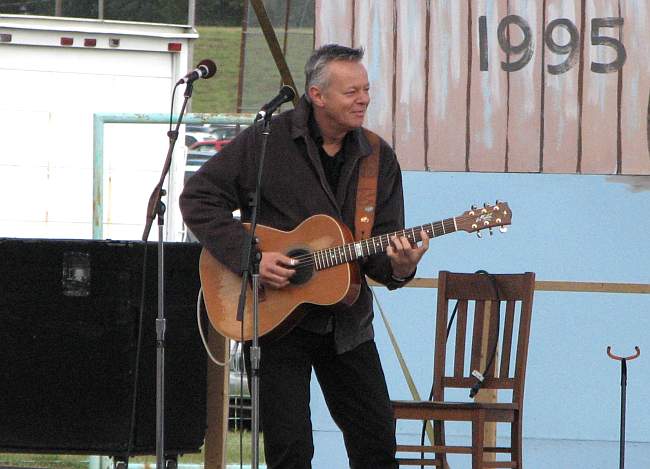 Tommy Emmanuel on Stage #1 at Winfield's Walnut Valley Festival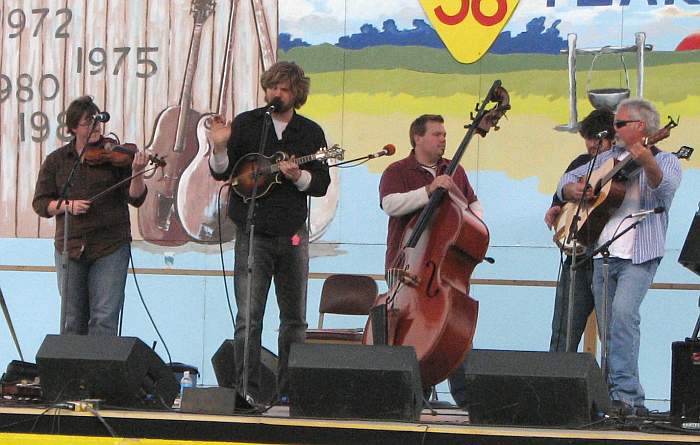 Cadillac Sky - Ross Holmes, Bryan Simpson, Andy Moritz, Matt Menefee, Mike Jump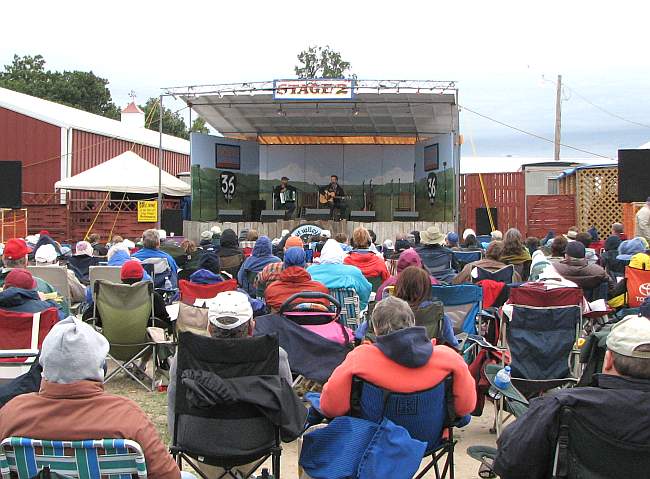 Stage #2 at Winfield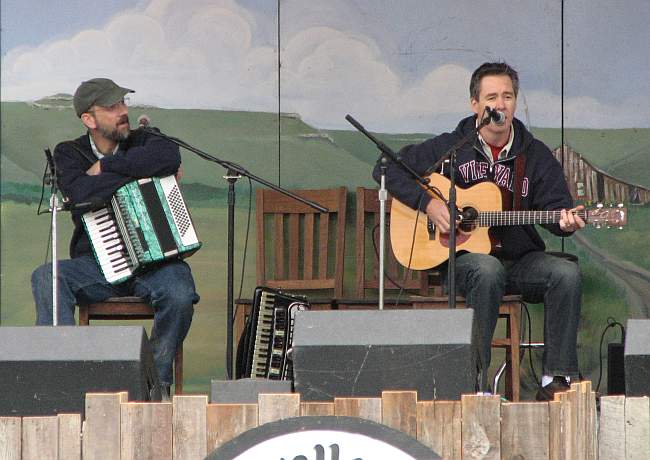 Andy May (left) introducing a new performer during Acoustic Kids session.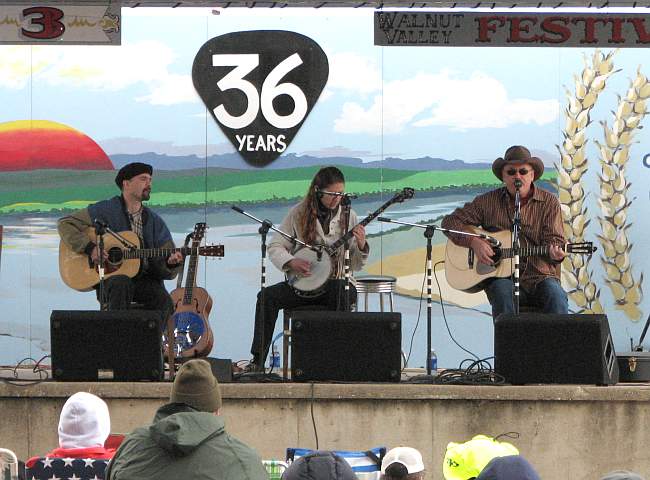 Pat Flynn and Friends on Winfield's Stage 3

Page 1 Page 2 Page 3 Walnut Valley Festival web site
Kansas Attractions Kansas Travel & Tourism Home
copyright 2007-2022 by Keith Stokes