Wichita Riverfest
& Blacktop Nationals

Wichita, Kansas
877-WFIFEST

June 3 - June 11, 2016

$10 button give access to all facilities and events
Additional charges for activities such as the Arkansas River Zipline


2011 Wichita River Festival sign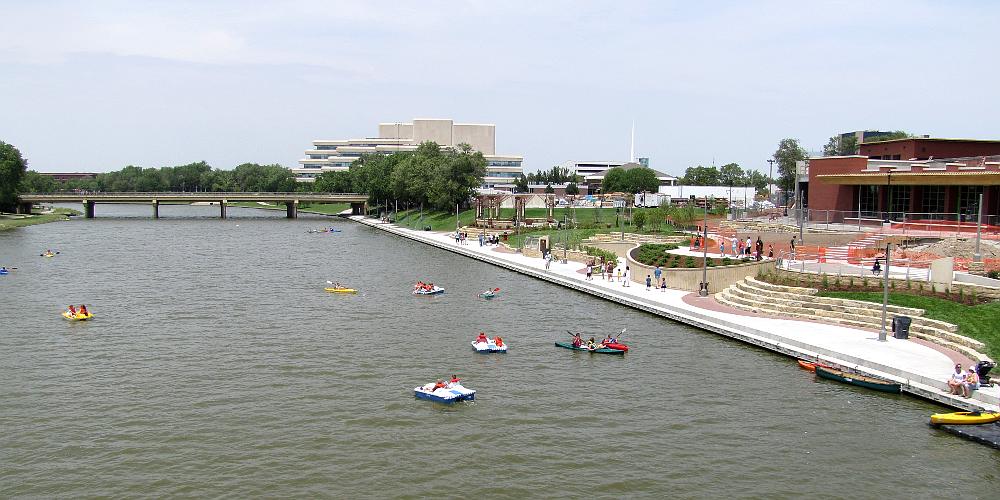 Wichita River Festival opens with the Sundown Parade and a fireworks display along the Arkansas River which is launched from 3 locations. Past festivals have had a zip line across the Arkansas River, jet ski races, beach volleyball, bicycle tours, helicopter rides, horse rides, a hockey tournament, the "upscale" tent at WaterWalk with restaurant dining and musical acts, and many other musical venues.
Most activities at the River Fest are close to the Arkansas River. There is even a floating stage where the breeze off the water helps cool visitors on the hot June days.
New for 2016, the Blacktop Nationals will be during the final weekend of Wichita River Festival. Formerly in August, the three day car show includes classic & new car displays, competitions and hands-on demonstrations,
River Fest was born on May 27, 1972 as the Wichitennial River Festival and Traders Day. Approximately 2,000 buttons were sold at $1 each.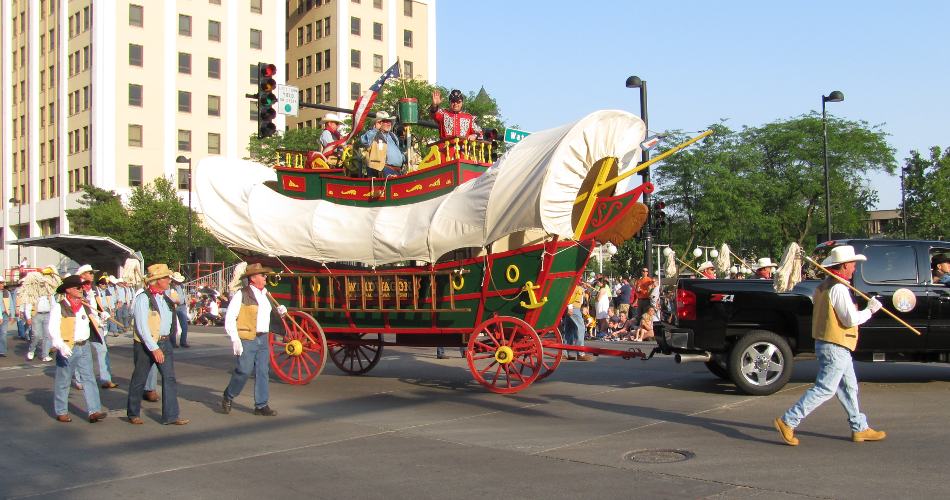 The 2011 Sundown parade lasted nearly an hour an included entries like this conestoga wagon "Windwagon"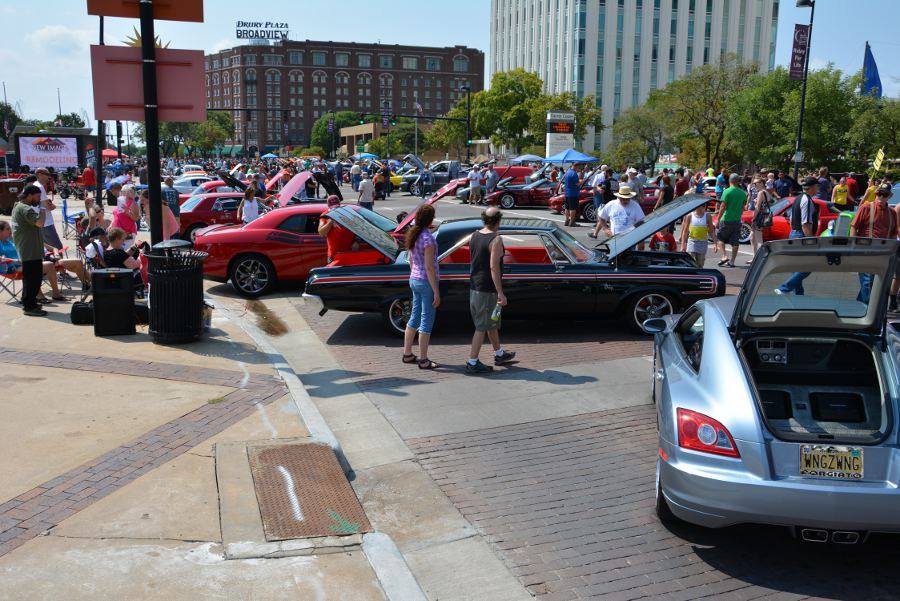 Some of the street displays at the 2015 Blacktop Nationals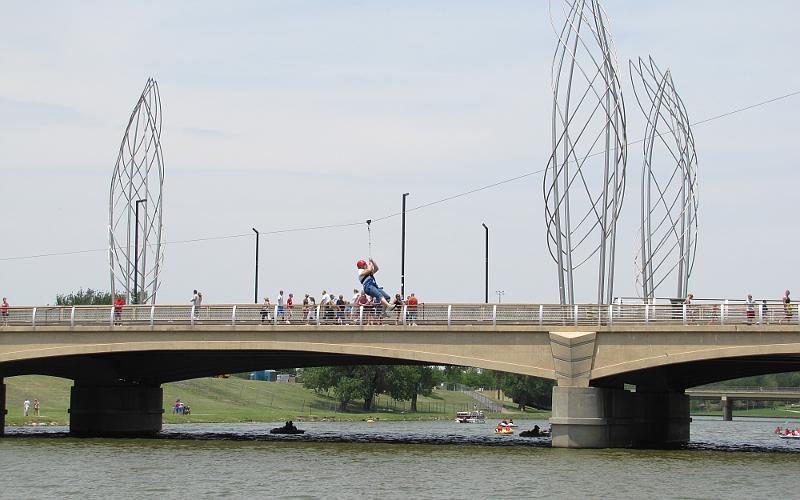 Zipline across the Arkansas River next to the Douglas Avenue Bridge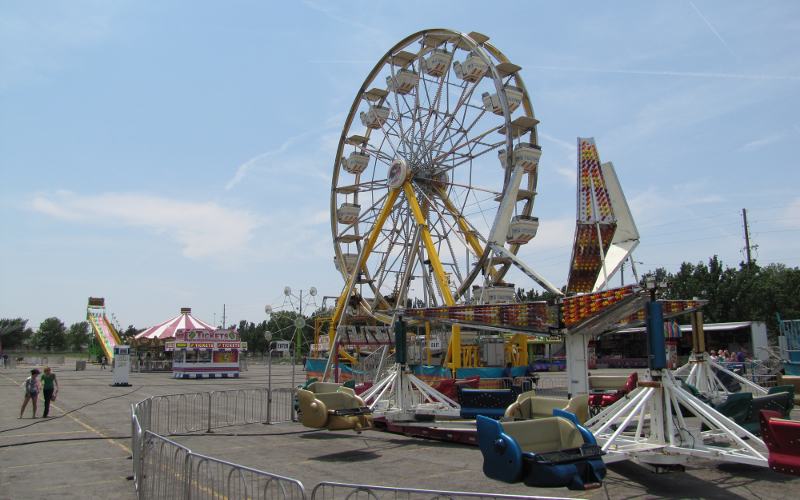 This carnival was in 2011 - the 2013 carnival rides and inflatables will be free with a RiverFest button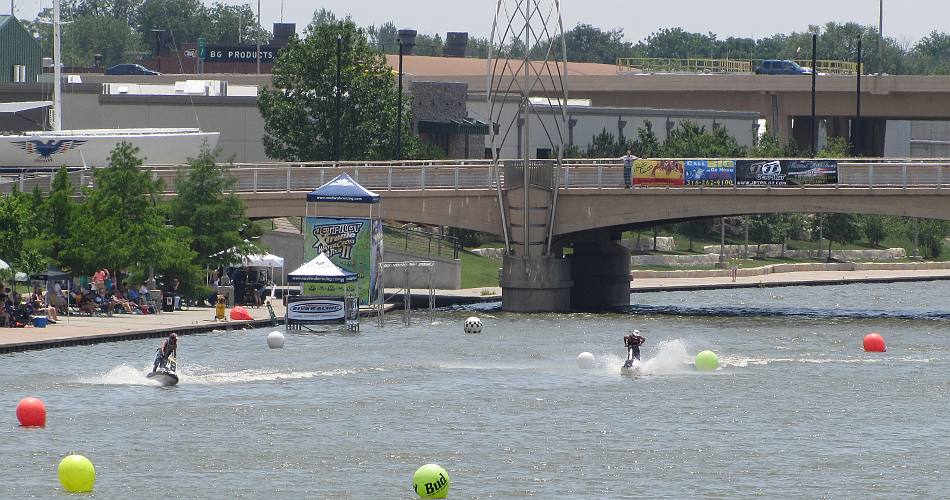 Jet ski racers from across the nation race at speeds reaching 80 mph.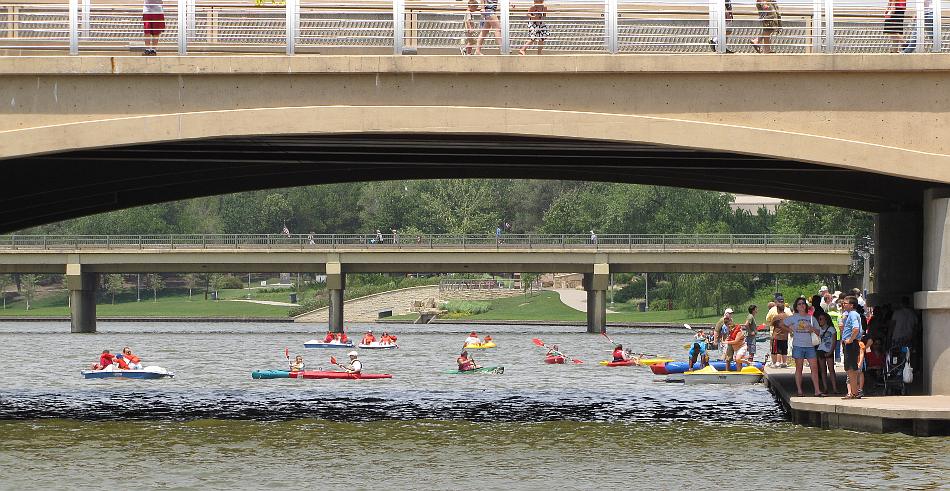 Kayaks, canoes and peddle boats are free with a Riverfest button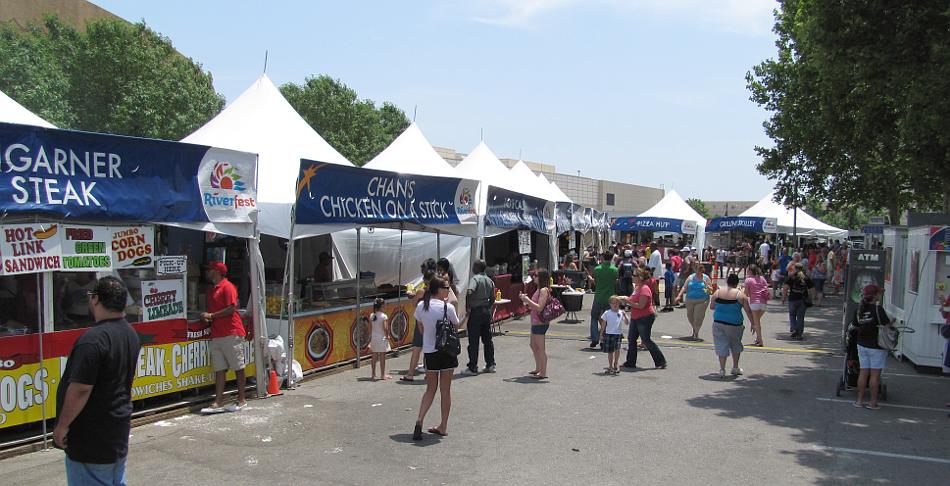 A. Price Woodard Park in only one of several food venues at River Fest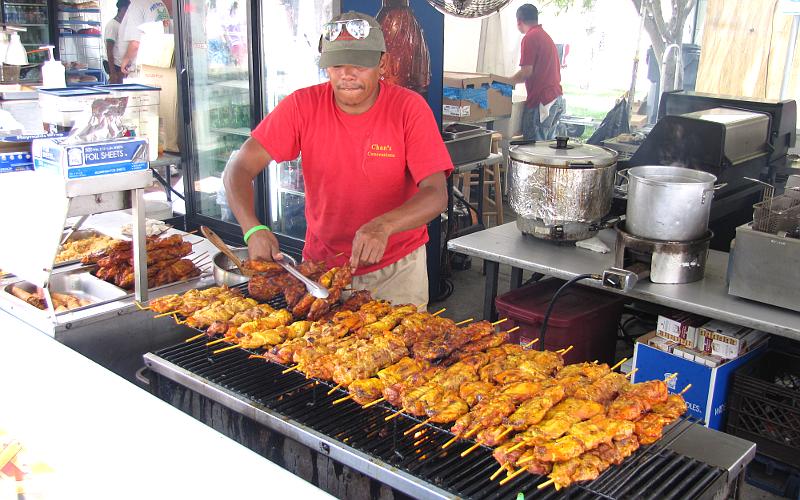 Chan's chicken on a stick ($7) - this was the best of several dishes sampled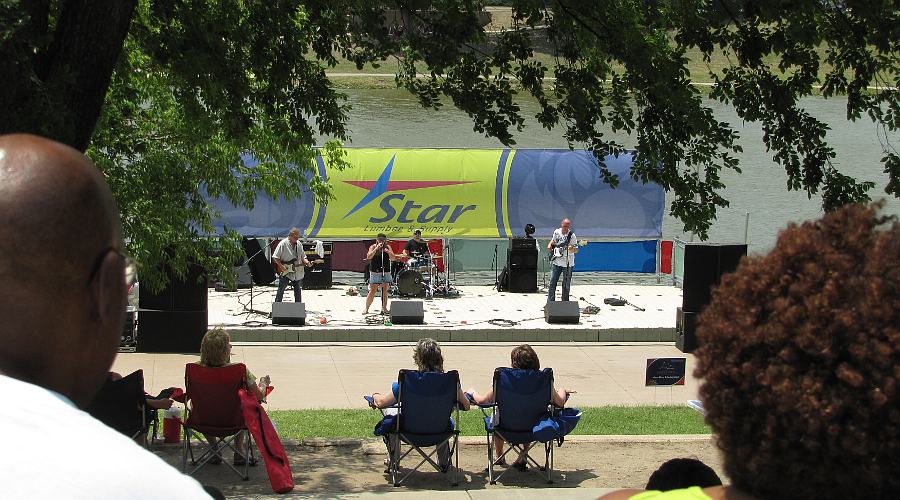 The Substitutes performing on the floating stage at A. Price Woodard Park on Saturday, June 4, 2011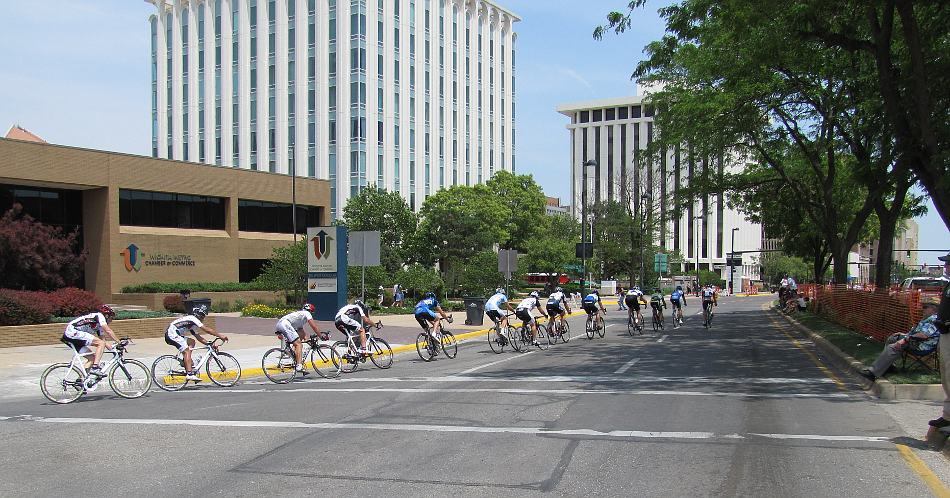 Bicycle X-Change RiverFest Crit Race in 2011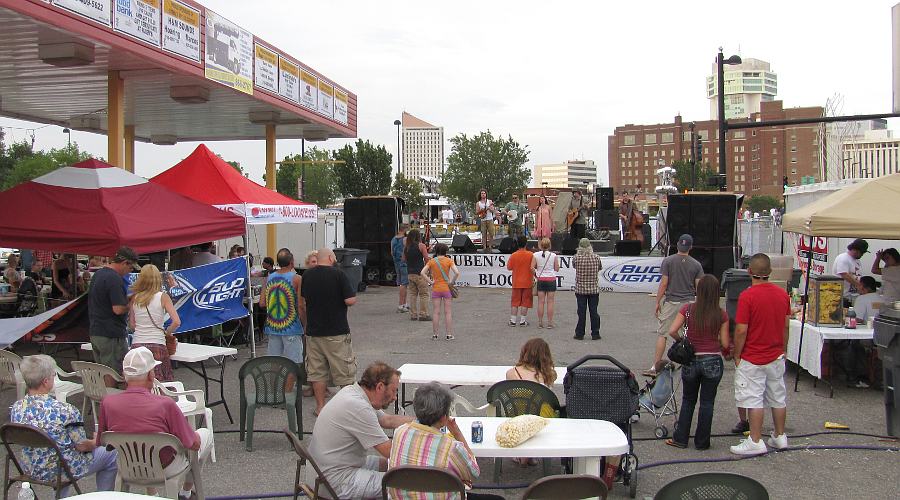 Free entertainment at Ruben's Mexican Grill Blockfest

copyright 2013-2016 by Keith Stokes