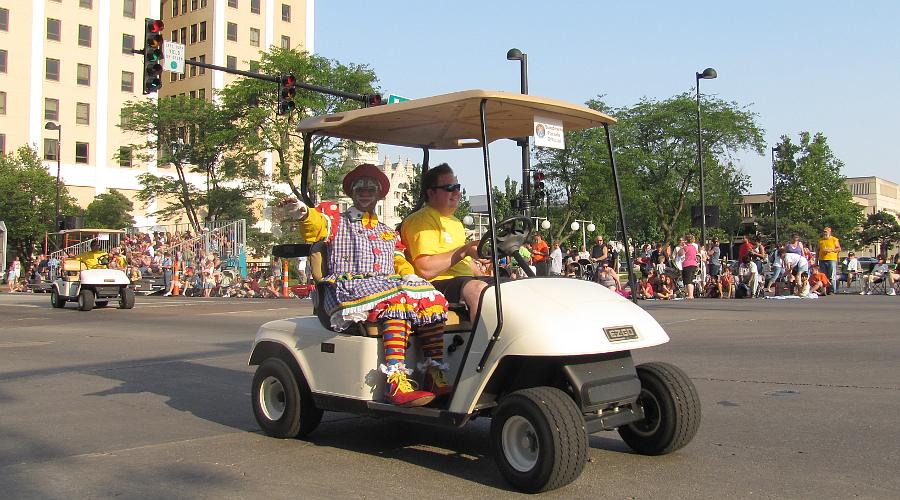 Sundown Parade officials marshaled each section of the parade
The Sundown Parade crowns the opening day of River Festival in Wichita, Kansas. The 2023 parade will begin 6:30 PM on June 2nd. The route starts at 3rd & Main, travels down Main to Douglas, west on Douglas to Waco and north on Waco to 3rd. This and the fireworks are events which can be viewed without purchasing an admission button.
These photos were taken during the 2011 parade, which included over 60 entries and took about 1 hour. It was about 100 degrees, but a steady breeze kept the weather from being oppressive. The parade is followed by a fireworks display along the Arkansas River at 9:45 PM.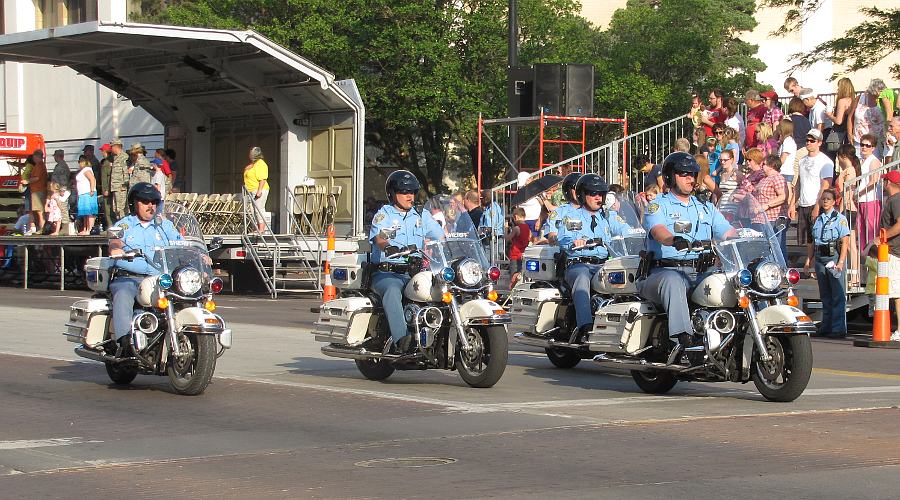 Wichita motorcycle police clearing the parade route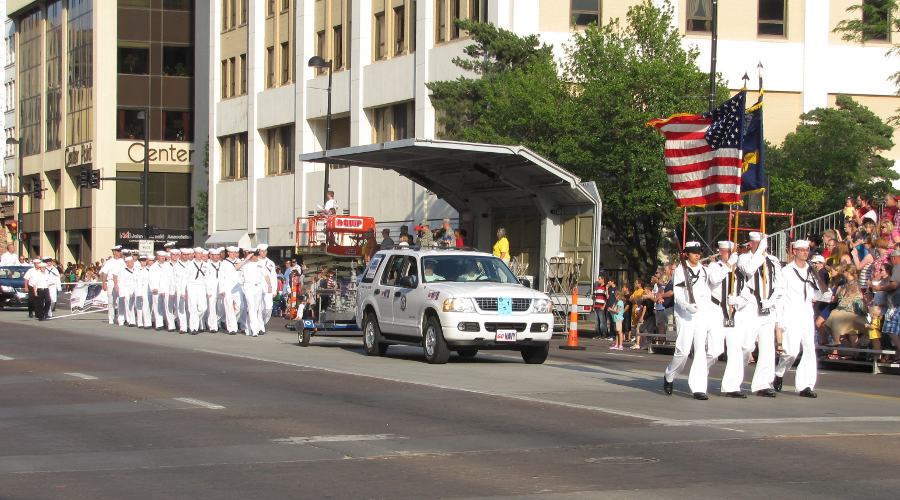 U.S. Navy Reserve color guard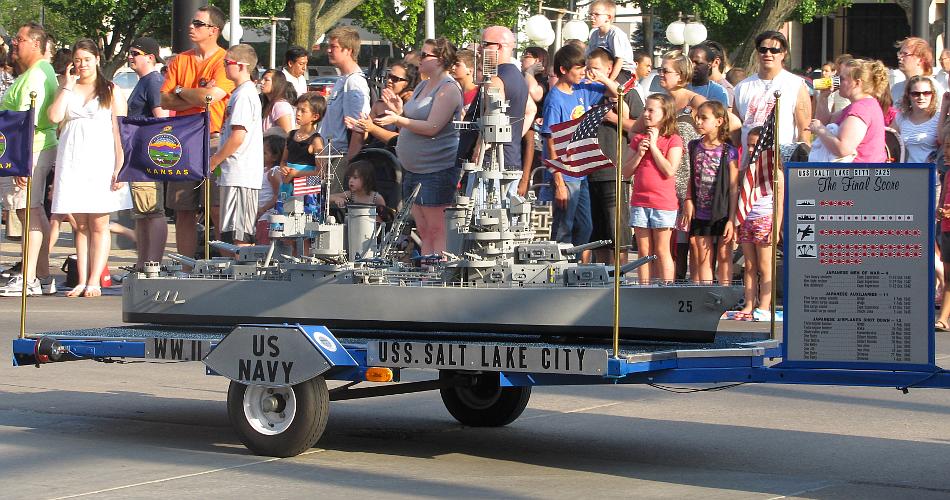 9' model of the U.S.S. Salt Lake City (CA25) built by Frank Bell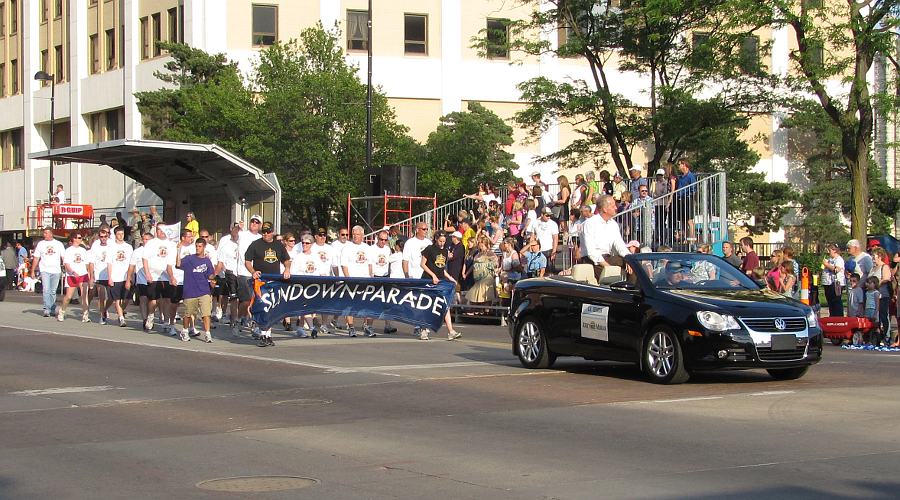 US Senator Jerry Moran is in this car - people around me were shouting that he should have been in an American made car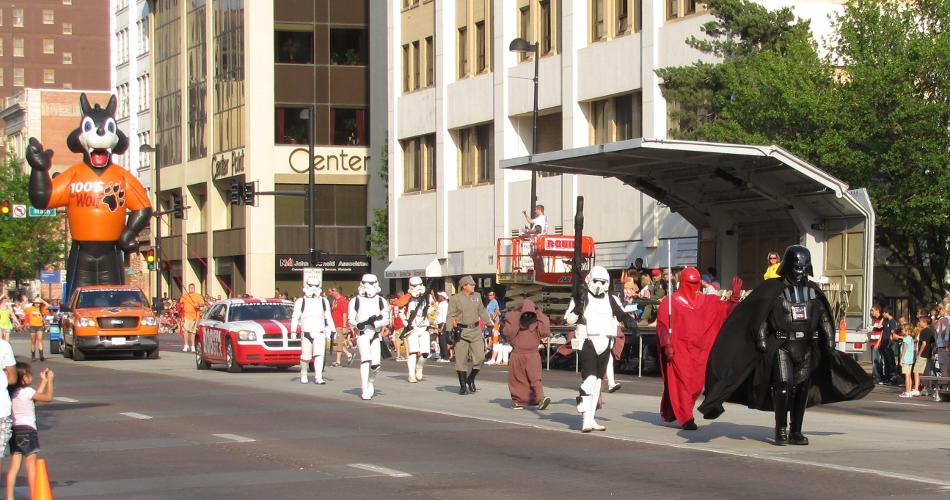 Page 1 Page 2 Page 3 Page 4 Page 5 Page 6
copyright 2011-2022 by Keith Stokes