Grandpa's Old Ford Garage
Updated revisit to Dean Weller's garage
Wagner's Classic Cars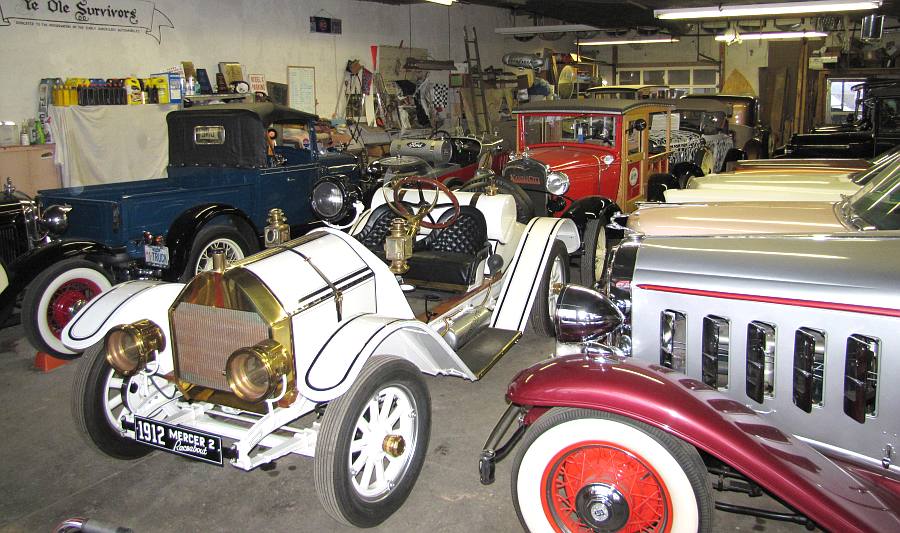 Dean Weller's Old Ford Garage in March 2010. There are more vehicles stored in the basement.
Dean Weller's Grandpa's Old Ford Garage became the most visited page on Kansastravel.org for several years and in 2010 I returned to DeSoto, Kansas to catch up with Dean and learn what new projects he had completed. Dean was modest about his accomplishments. He is not seeking celebrity, and although he is warm and courteous with visitors, he finds visitors a distraction that take him away from his auto restoration hobby.
Dean liked to start a project at the beginning of each year and usually finished before the hot weather of summer. He had a bit later start on the Ford Sportster he was restoring in 2010 and apologized that it will probably take well into summer to complete this year's project. 2014 Update: Dean says that he has run out of floor space and will be starting no more projects.
I feel blessed to have met Dean Weller and have this opportunity to preserve a record of his amazing automotive art. I plan to return and photograph the competed Ford Sportster latter in the year.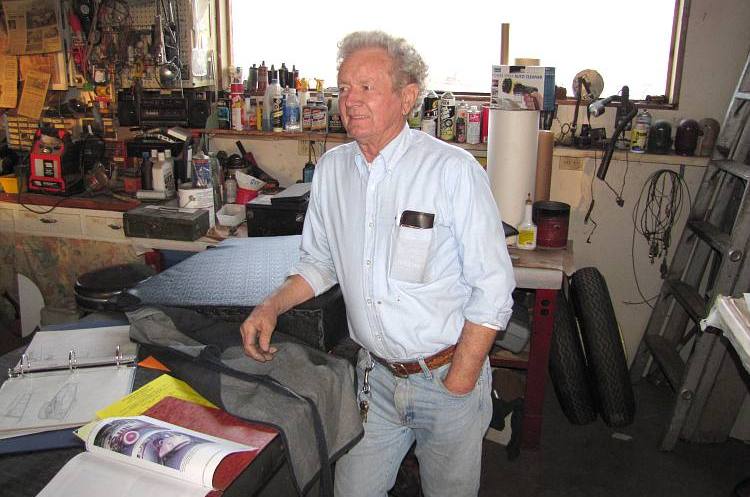 Dean Weller is still going strong at age 84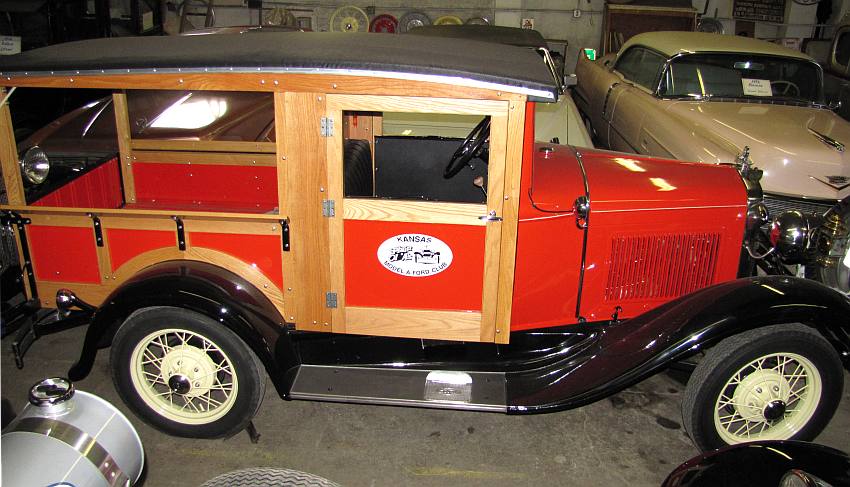 1930 canopy top Ford pickup that Dean was working on when the garage was first visited in 2007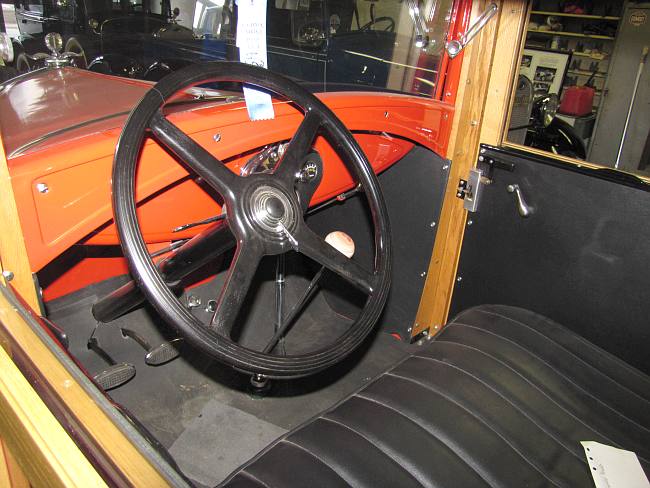 Interior of the 1930 canopy top Ford pickup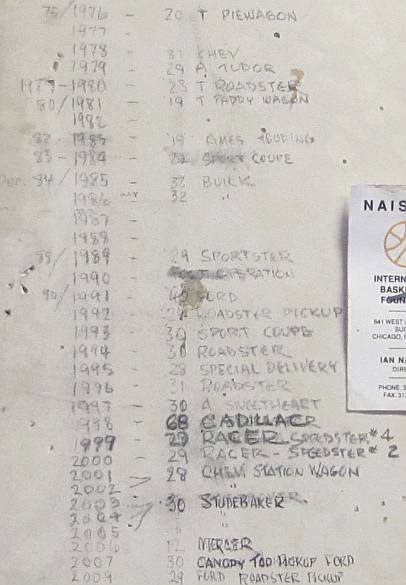 Updated list of Dean's completed projects. The 1929 Roadster Pickup
completed in 2009 is stored at another location.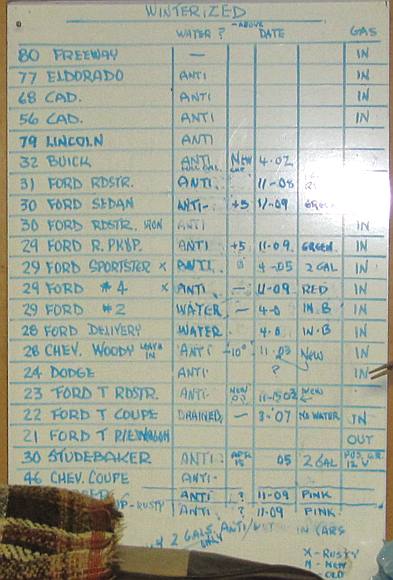 Schedule for winterizing the collection of antique automobiles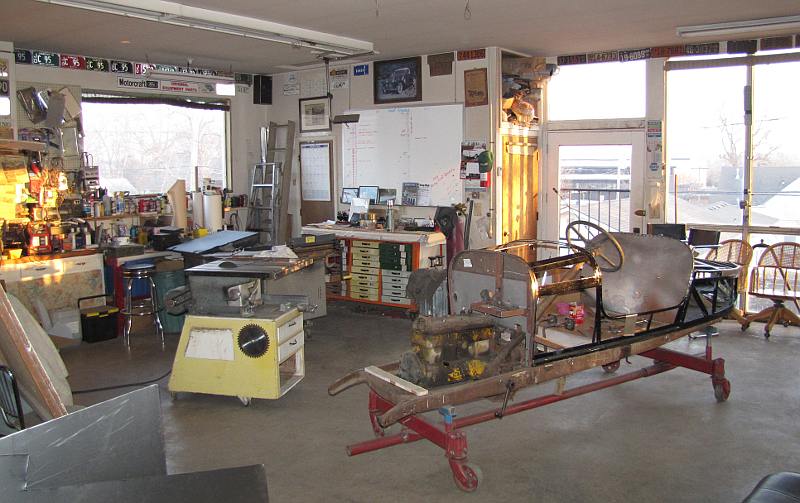 Dean Weller's workshop and the start of his 2010 project - another Ford Sportster.
Page 1 Page 2 Page 3 Page 4
Wagner's Classic Cars

Scotty's Classic Car Sales & Museum 55 Model T Fords cross Kansas in 2009
Kansas Attractions Kansas Travel & Tourism Home
copyright 2007-2019 by Keith Stokes