Gypsum Hills
aka Red Hills, Gyp Hills & Medicine Hills

Far south, central Kansas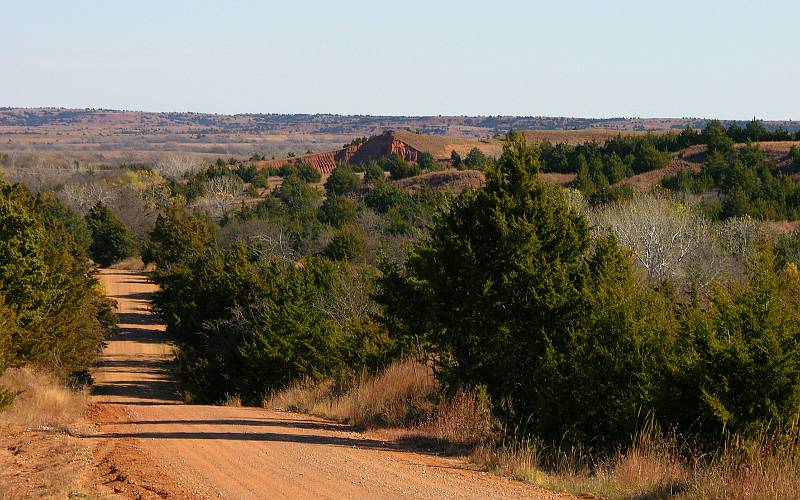 The Gypsum Hills (also known as the Gyp Hills) are a region of rolling hills, mesas, canyons and buttes in central Kansas, just north of the Oklahoma border. The area has many red cedar trees and the ground contains iron oxide or rust, hence one of the area's other names, the Red Hills.
The area was Medicine Hills to the Native Americans and the stream that passes through the area and near the community of Medicine Lodge is the Medicine River. The area has also been called Cimarron Breaks.
Much of the interesting scenery in along dirt roads on the open range. If you are unwilling to leave the paved highways, you may still enjoy the drive and views along US Highway 160 between Coldwater and Medicine Lodge, and south along US Highway 281. The state of Kansas has designated the 42 mile route from Coldwater to Medicine Lodge, the Gypsum Hills Scenic Byway.
A drive along this route is likely to be rewarded with glimpses of pheasant, deer, raccoons and other wildlife.
The area has interesting geology with sink holes, over 100 caves that have formed in the gypsum, and several collapsed natural bridges.
To the far west of the region, Big Basin Prairie Preserve in Clark County is a National Natural Landmark. The Big Basin is a natural, 100 feet deep, circular crater like depression about a mile in diameter. The preserve also contains buffalo herds and Little Basin which surrounds St. Jacob's Well, a natural sinkhole with a permanent, spring fed pool of water.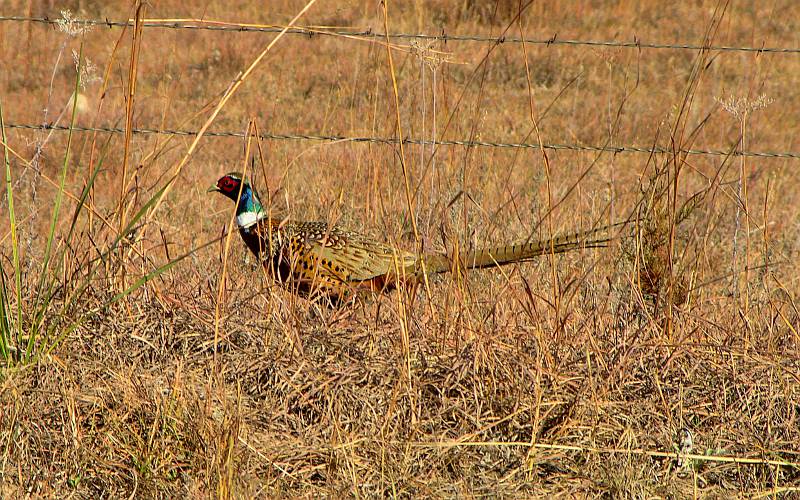 This male ring-necked pheasant was pretty brave for the first weekend of Kansas' pheasant season.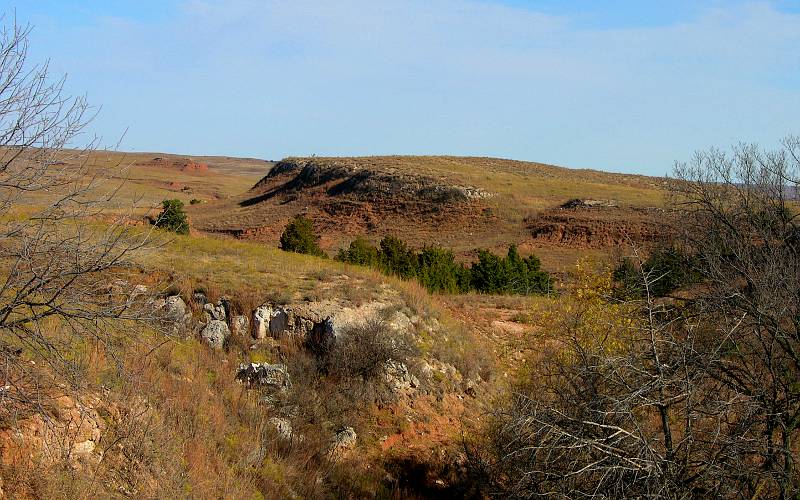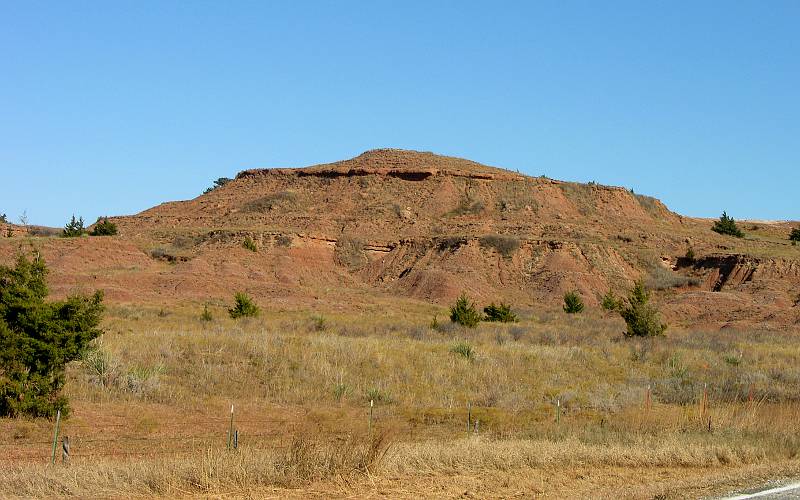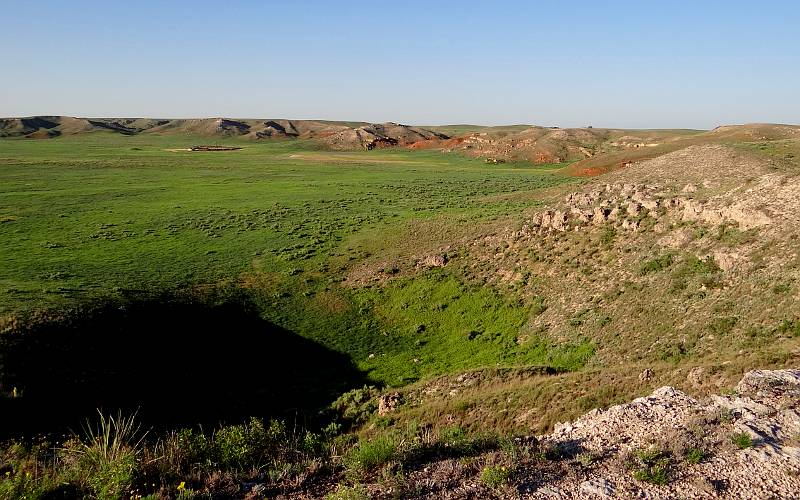 Big Basin Prairie Preserve Wildlife Area, south of Minneola.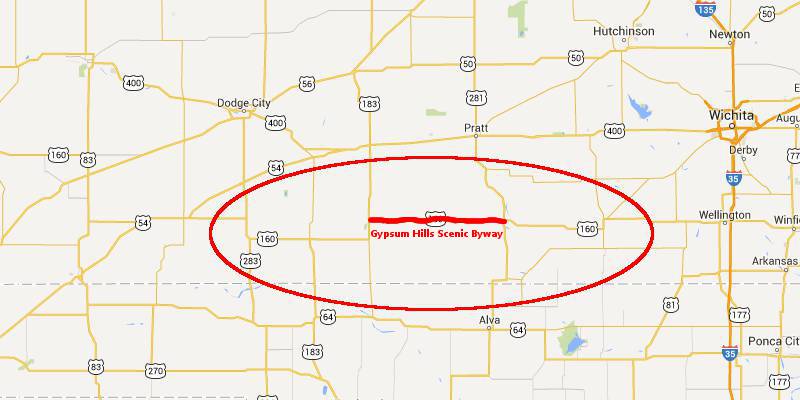 We can find no good maps of the Gypsum Hills, but this is roughly the area involved.
LS-9/15 copyright 2005-2015 by Keith Stokes