Keiger Creek

Clark County, US-160 9 miles west of
Ashland, Kansas 67831 or
2 miles east of US-283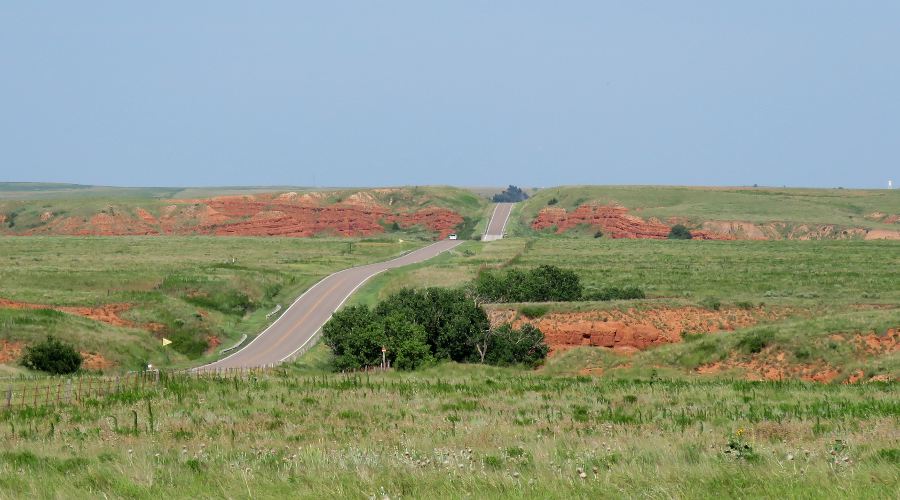 Keiger Creek - Ashland, Kansas
Keiger Creek is an intermittent stream, which flows from the 1,818 acre Big Basin Prairie Preserve Wildlife Area, and passes under US-160, about 9 miles west of Ashland, Kansas. The red stone bluffs along the creek and along ravines a half mile farther west are a striking contrast to the surrounding High Plains.
The stone bluffs along Keiger Creek are more characteristic of the Gypsum or Red Hills which are predominantly farther east in south central Kansas.
Although these bright red stone faces jump right out at travelers driving east on US-160, it would be easy for an inattentive westbound driver to miss them entirely.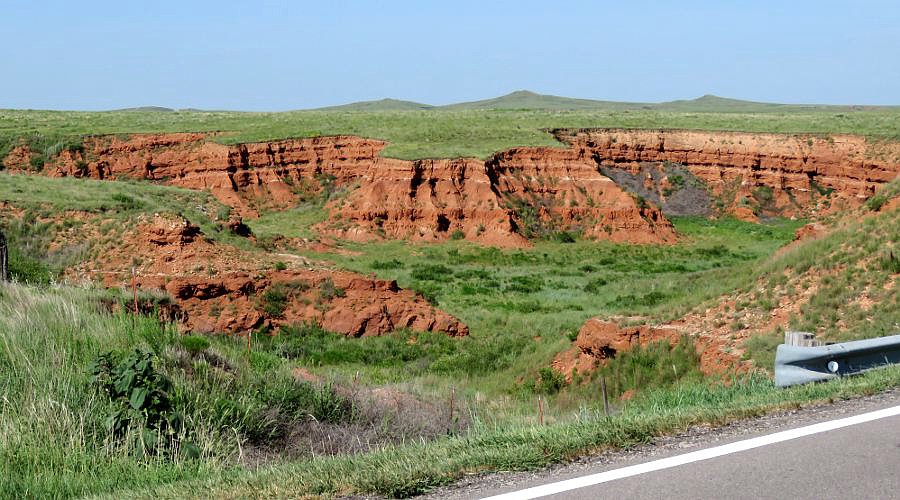 Bluff about a half mile east of Keiger Creek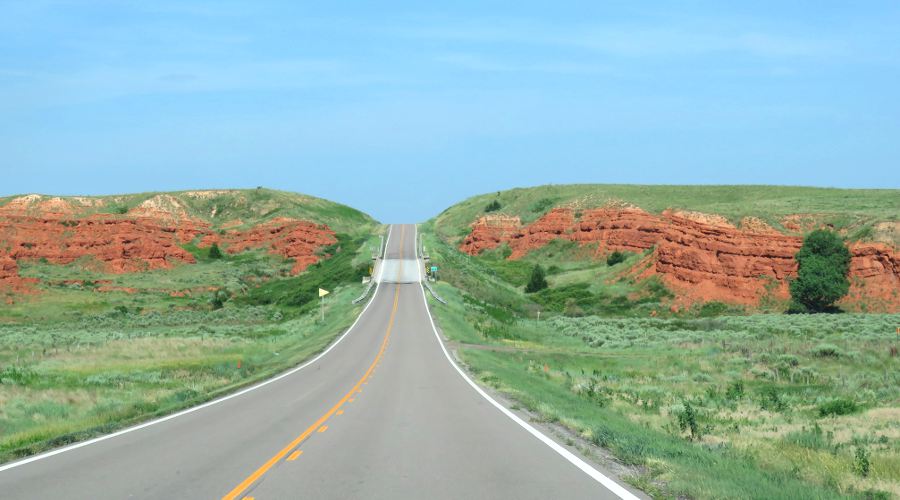 The 293' Keiger Creek Bridge caries US-160 over the creek.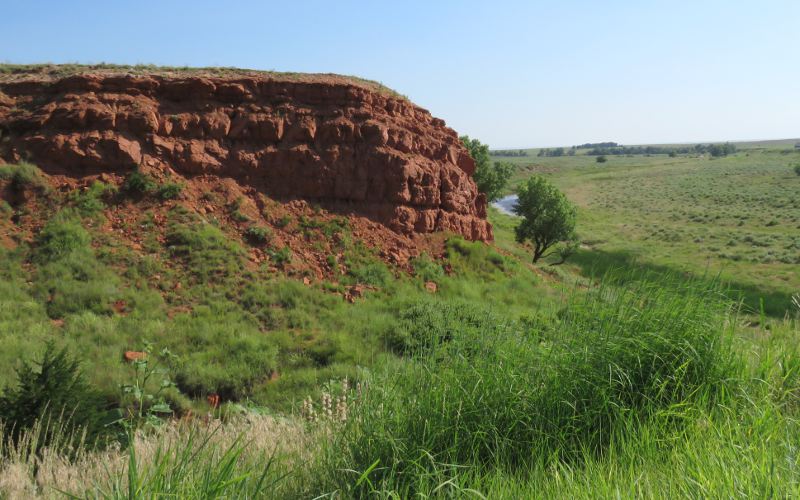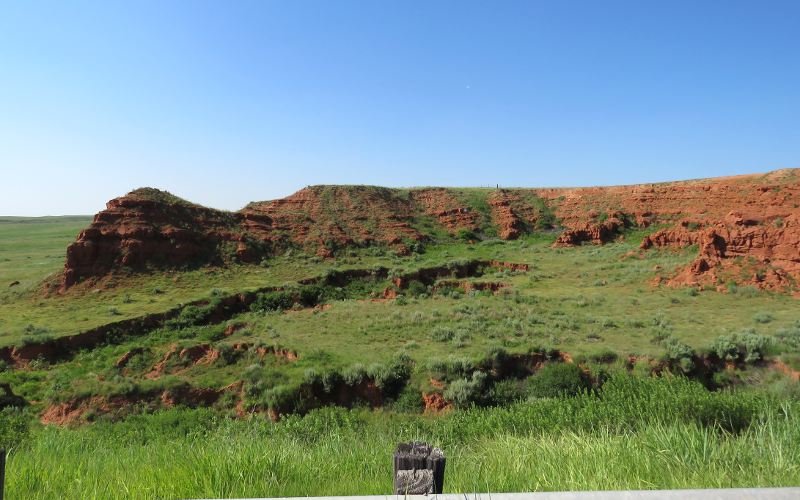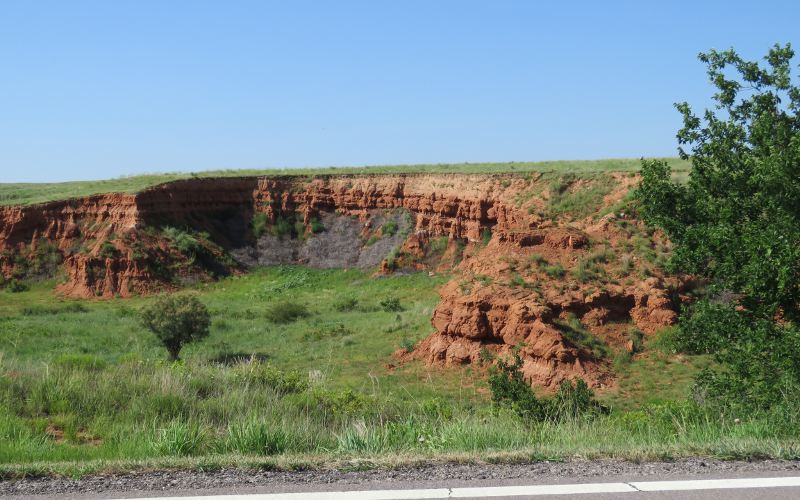 Big Basin Prairie Preserve Gypsum or Red Hills
copyright 2012-2019 by Keith Stokes