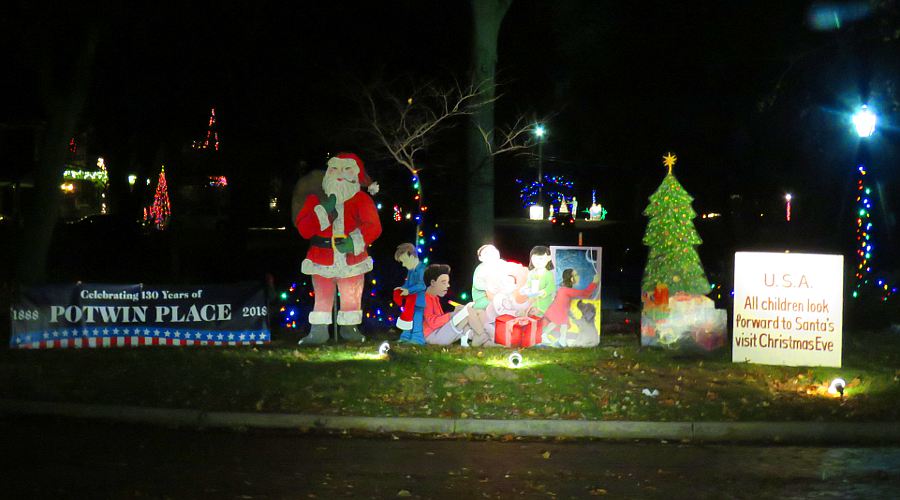 Potwin Place - Celebrating 150 years
The Potwin Place Neighborhood Christmas Display is one of the most impressive stops on our tour of Topeka holiday lights. This national historic district has 6 blocks of well decorated, beautiful old homes, plus theme displays on the small roundabouts at each intersection. Potwin has an attractive mixture of Victorian, Italianate, and nineteenth century farmhouse style homes on brick streets.
Start the tour driving north on Greenwood Avenue from Willow Avenue (4th Street) 4 blocks to Grove Avenue. West (left) on Grove to Woodlawn Avenue and back south on Woodlawn. New for 2018, there is Christmas music broadcast on 96.9 FM in the district.
Potwin Place has used several themes over the years and repeats a theme using much the same decorations every 5 or 6 years. The 2016 theme set was retired following the season. It was To Christmas with Love, based on the book by Topeka native Bonney Miller. The 2017 Christmas light display theme is Potwin Comes a' Caroling by Ganriella Adorino.
The 2018 Potwin Place Christmas Theme will be International Celebration, the oldest of all the sets. The set and lights will be setup Saturday morning (11/24) and will be taken down the morning of January 5, 2019. If everything checks out , the volunteers hope to have a low power radio station with Christmas music playing to tune into this year setup by the second week after the setup.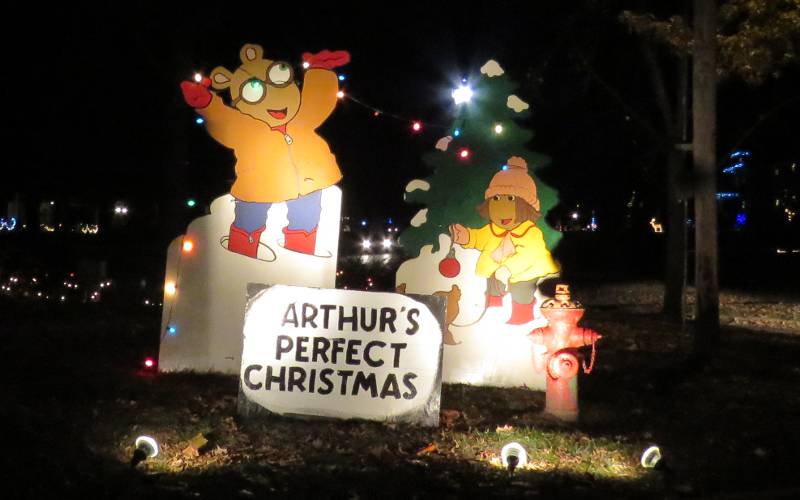 The theme of the roundabout displays changes each year - for 2015 it was "Classic TV Holiday."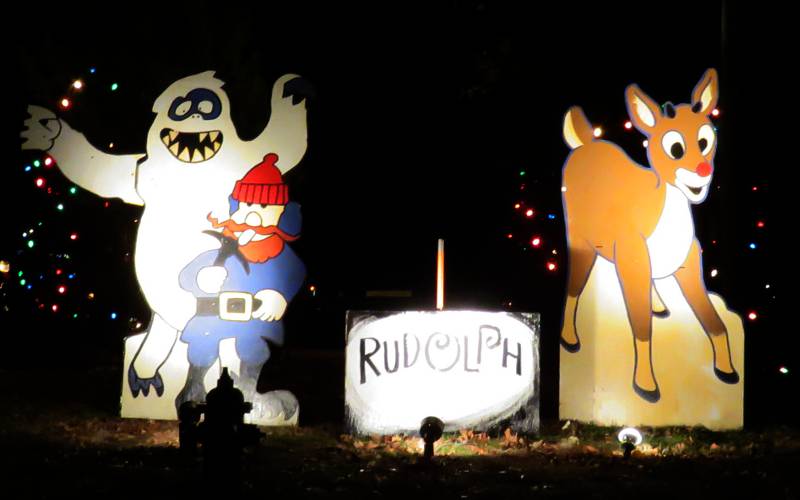 Rudolph in 2015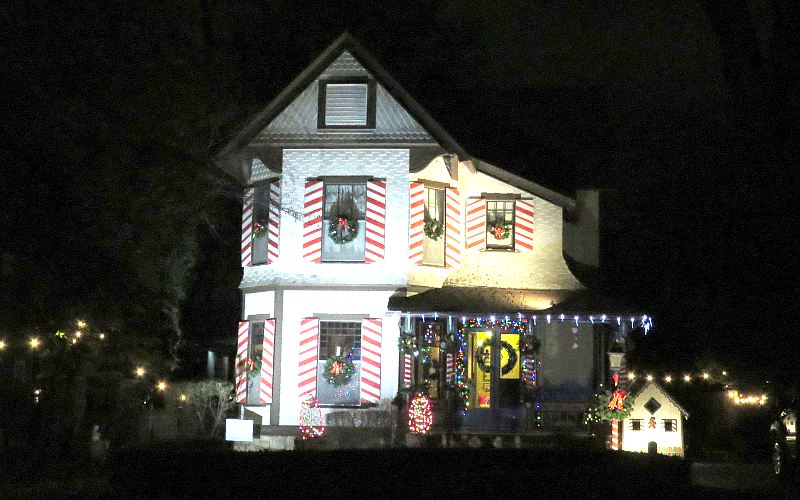 The History of the Potwin Place Christmas Displays
In the 1950s, the man who owned 305 Greenwood made small wooden figures for his yard. He added to them over the years and extended his display into the circle at 2nd and Greenwood. About 20 years later, the owners of 333 Greenwood and others painted the fire hydrants on the traffic circles to look like toy soldiers, and the neighborhood organized the big circle decorations we know today.
Thanks to Carrie Riordan for help with this history.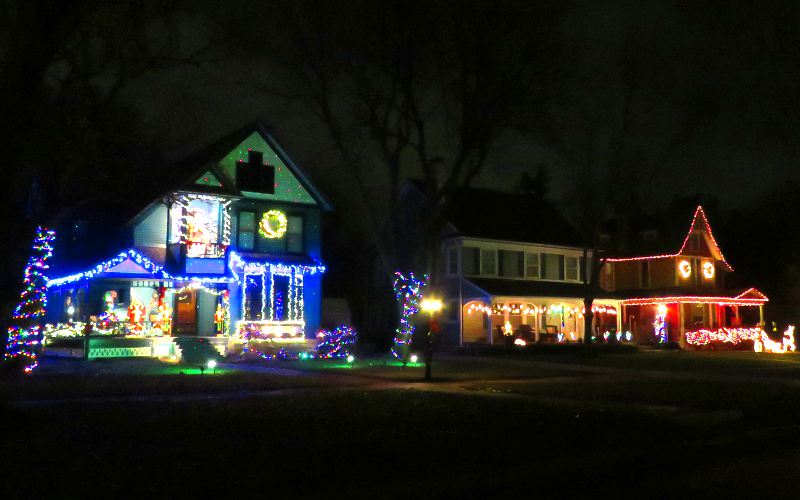 The home at the left has been one of our favorites year after year.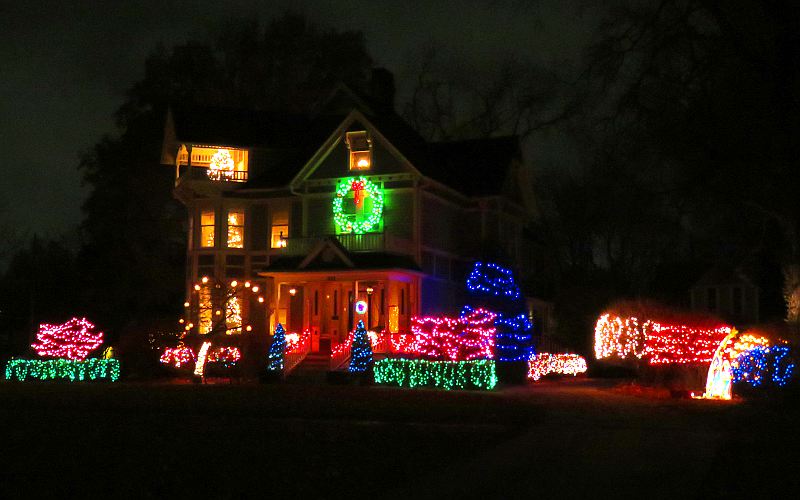 This home is on a corner lot and looks interesting from various angles.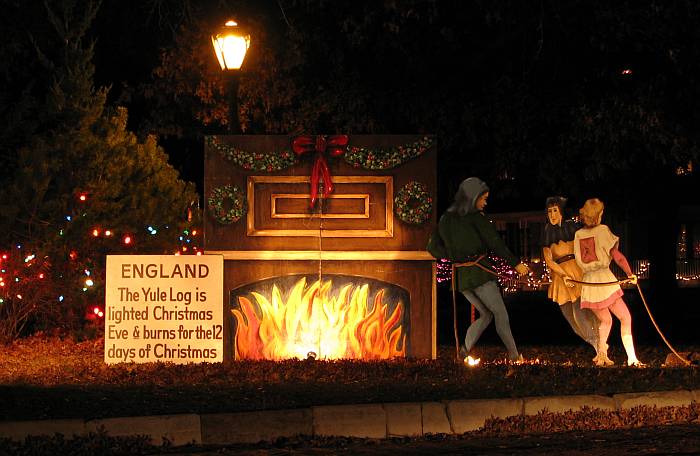 This roundabout display and the following two are from 2008 when the displays were very elaborate
and the theme was An International Celebration. They were brought back in 2013.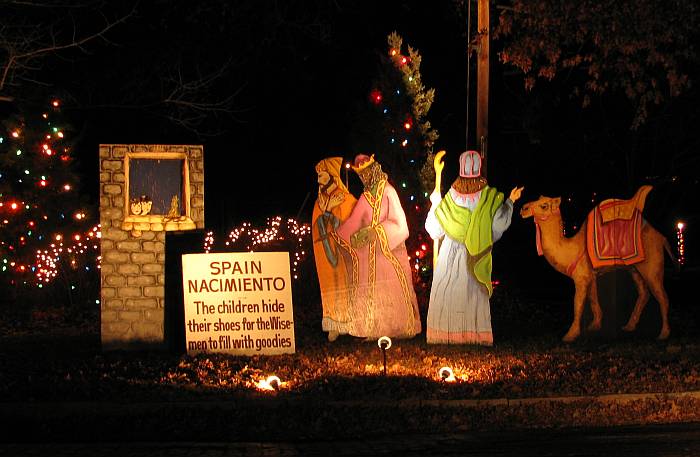 Spain Nacimento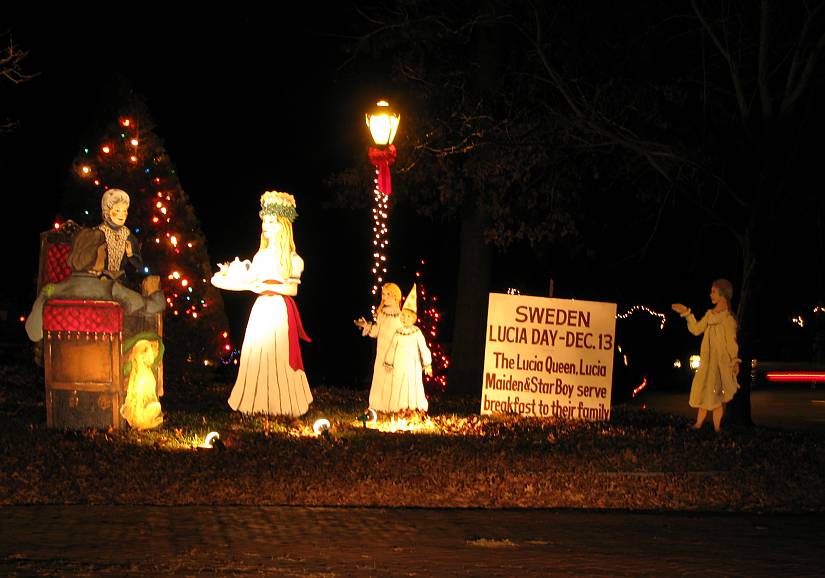 Sweden Lucia Day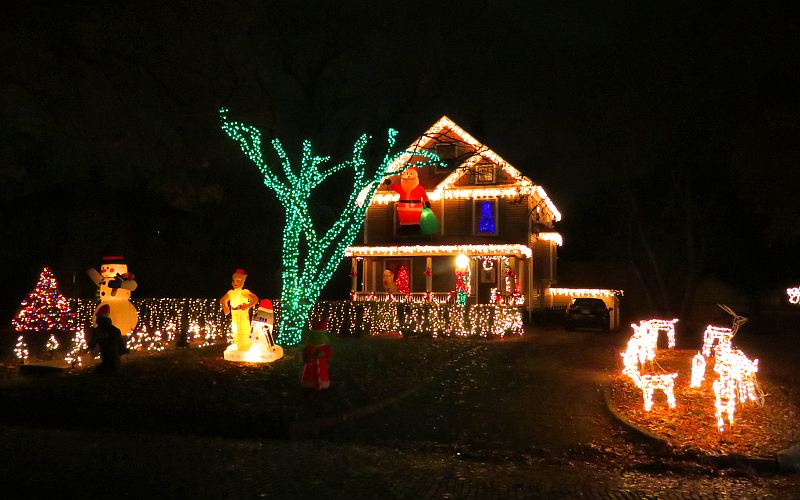 329 SW Woodlawn Avenue in 2018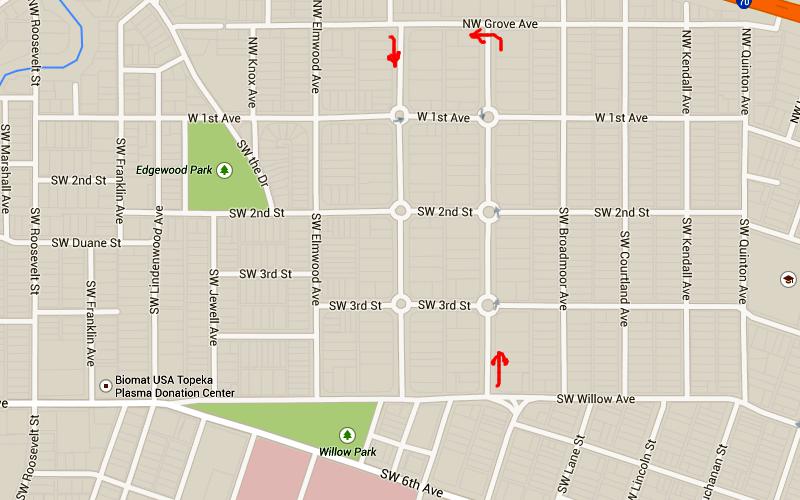 Potwin Place Christmas Display Map
Topeka Kansas Christmas Display Tour
Kansas Attractions Kansas Travel & Tourism Home
copyright 2008-2018 by Keith Stokes