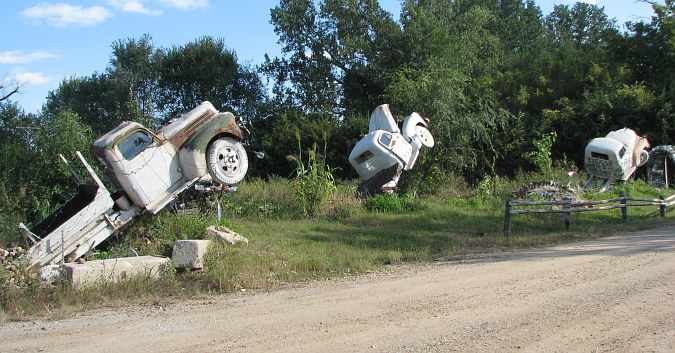 Truckhenge in Topeka, Kansas is an eclectic combination of farm, salvage & recycled art, and nature sanctuary. The work of one man, Truckhenge consists of 6 antique trucks jutting out of the ground - remnicient of England's Stonehenge. The trucks are surrounded by other recycled object art and a variety of native plants.
The artist, Ron Lessman, is enthusiastic and delights in showing visitors around his property. His family has been farming this land since the 1870s. Ron is fun to listen too, and talked on and on as we toured the grounds. One of his favorite subjects is his adventures with Shawnee County, which apparently views Truckhenge and the Lessman farm as something less than an attraction.
The whole place is fascinating, with Ron the most interesting of all. I really should use video to include Ron Lessman and depict this grassroots art.
I had a hard time finding Truckhenge, but it was worth the hunt. Don't trust the map of the area generated by Mapquest, simply get off Highway 4 at Northeast Seward Avenue. Go east a few dozen feet and turn north on Kincaid Road until it ends. Truckhenge is right on the other side of the gate in front of you and you can see a bit of the art from the road. The Lessman Farm entrance is up Briar Road a couple of hundred feet to your right. But call first, Truckhenge is first a home and farm.

Ron Lessman with one of his truck monoliths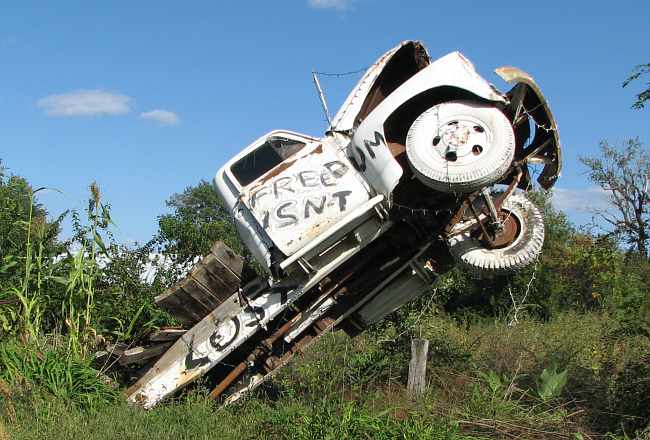 "Freedom Isn't Lost"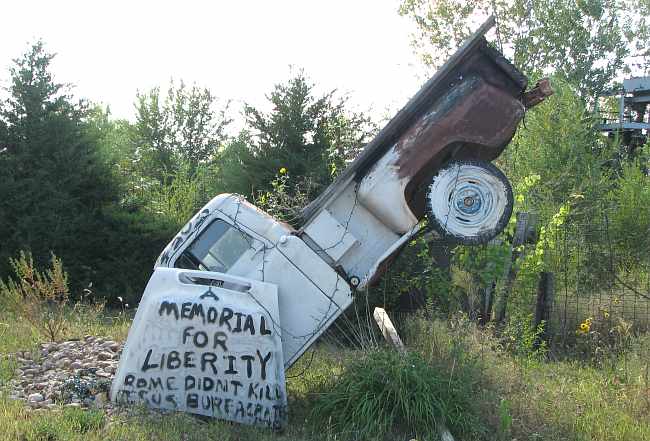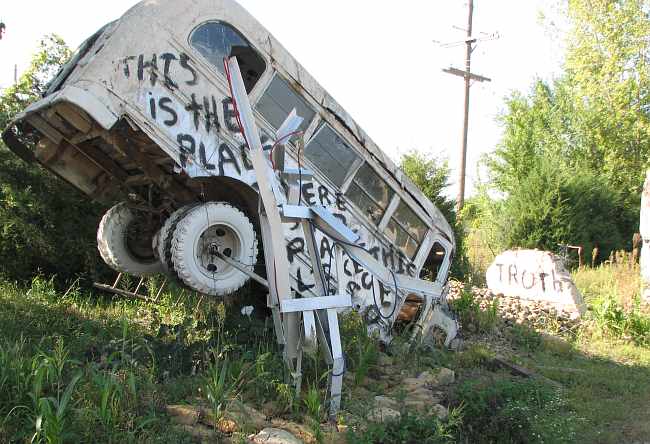 Ron Lessman self sculpture in front of one of the truck monoliths.

copyright 2006-2019 by Keith Stokes