Ron Lessman's
Truckhenge

Lessman Farm
4124 N.E. Brier Road
Topeka, Kansas
(785) 234-3486
Open by appointment

Truckhenge Page 1 Truckhenge Page 3


The heart of Beer Bottle City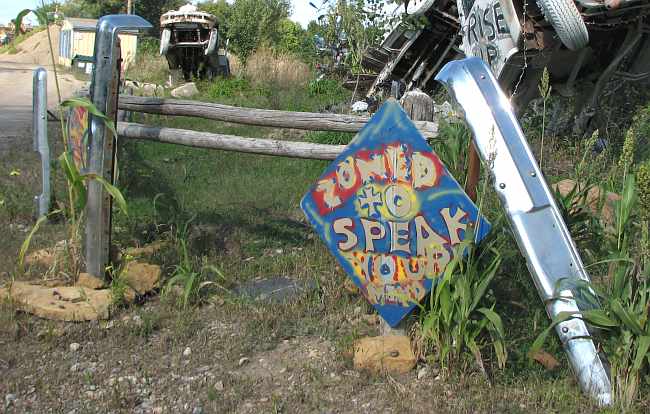 Part of the Lessman Farm's "bumper crop," "Zoned to Speak Your Mind."
Ron's family dabbles in a lot of things, grows tomatoes and has a variety of small fowl: chickens, guinea hens, geese, ducks, and at least one other large bird that I saw at a distance. There are several gravel pits, one of which is now a 30 acre pound pond with thousands of catfish. Call to schedule a time to fish for a modest fee per pound.
This page features some of the other recycled art.
Other projects are coming: more trucks added to Truckhenge, an expansion of Beer Bottle City, the new Boathenge. Most of the work is done in the winter when there is less to do around the farm.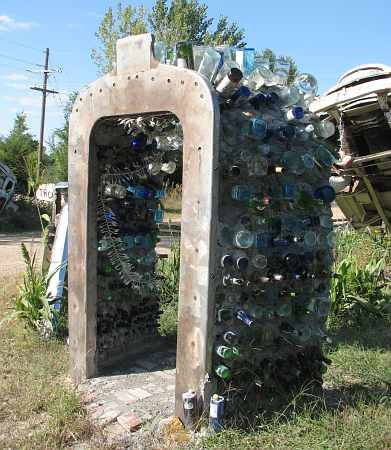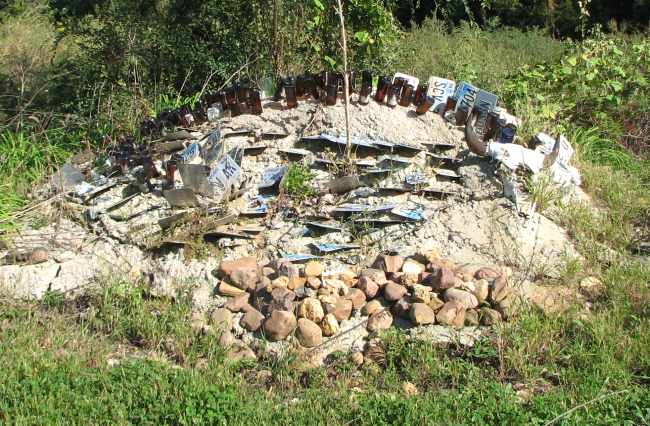 Sleeping buffalo made of beer bottles and license plates.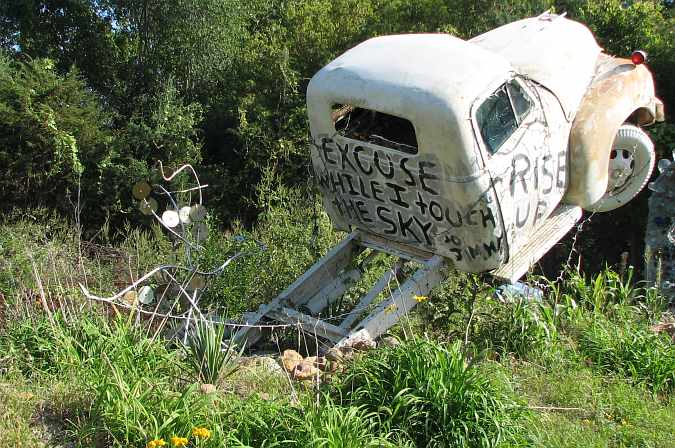 "Bird of Paradise" at left reaches for the monolith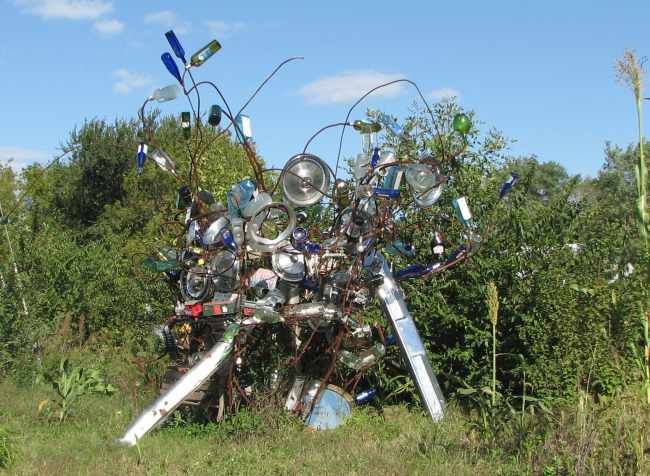 "Kansas Tornado"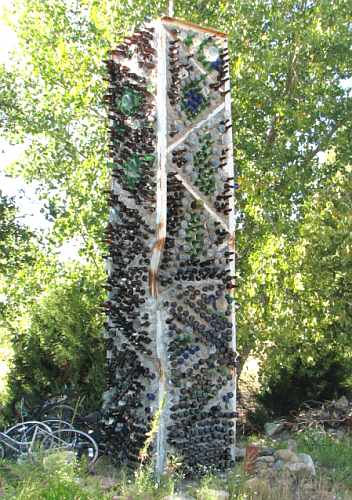 This 20 foot tower is part of Beer Bottle City

Page 1 Page 3 Truckhenge website
Guide to things to do in Topeka
Kansas Attractions Kansas Travel & Tourism Home
copyright 2006-2019 by Keith Stokes