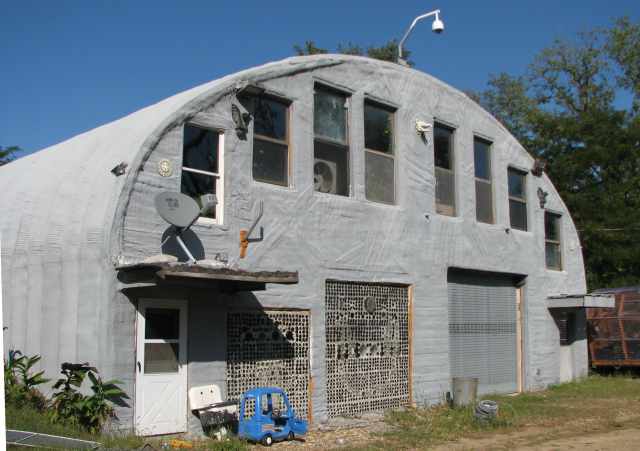 Lessman Quonset House
The Lessman home is an enormous 40 by 120 foot "Quonset House" built from recycled and salvaged objects. The lower level is a garage and studio, the upper level has a huge living area and small hot house. The home has over 50 circuit breakers and over 150 electrical outlets. The main entrance to the living quarters is across a foot bridge with an old spiral, wooden staircase at the far end of the bridge.
Prior to building the new home, the family lived in the adjacent farmhouse that dates from 1864.
Ron collects fossils that are recovered from his gravel pits. He showed me tray after tray of petrified wood, coral, bones, etc.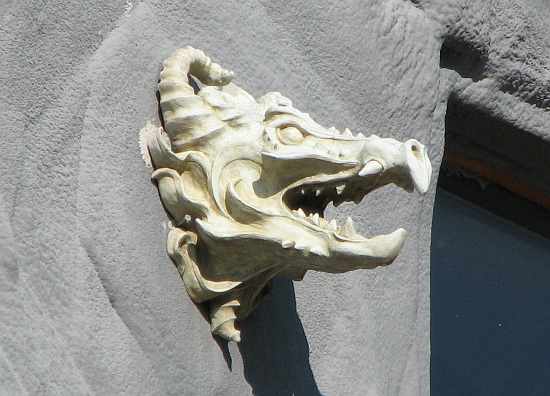 Gargoyle on the end of the Quonset House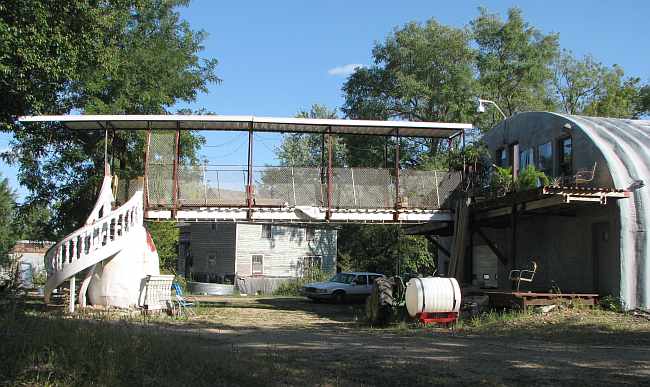 Spiral staircase supported by a drum from a cement truck leads up to the bridge to the living quarters.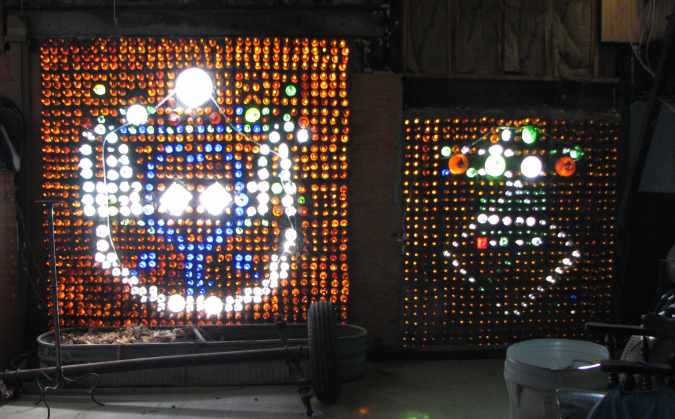 Beer bottle walls at the south end of the quonset House.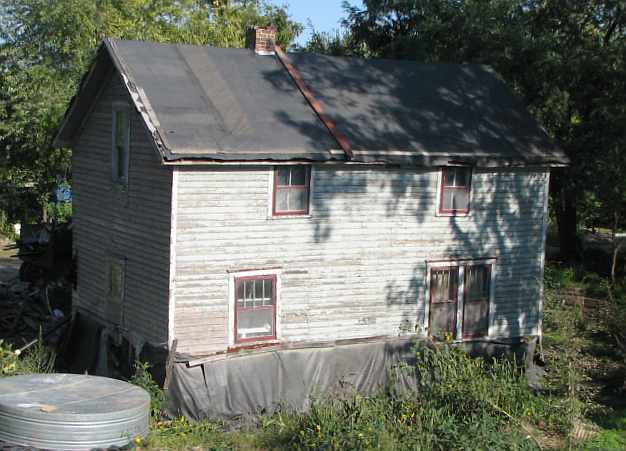 Original Farmhouse dating from around 1864, it has been lifted after several floods from the Kansas River.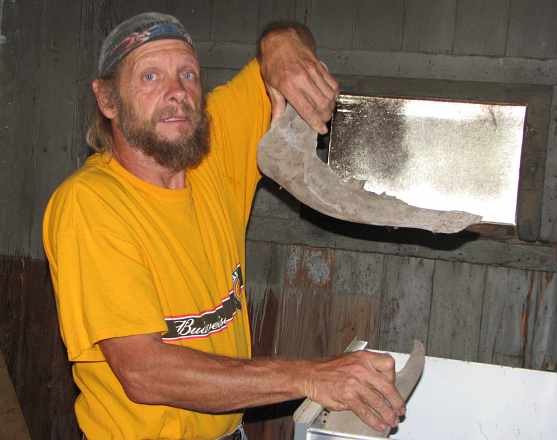 Ron Lessman holding fossil camel jaws found on the farm.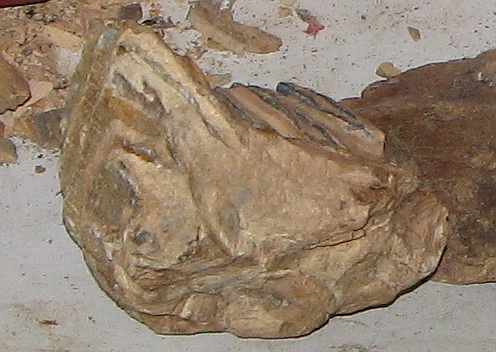 Mammoth tooth is just one of the mammoth fossils recovered from the gravel pit.

Page 1 Page 2 Truckhenge website
copyright 2006-2019 by Keith Stokes