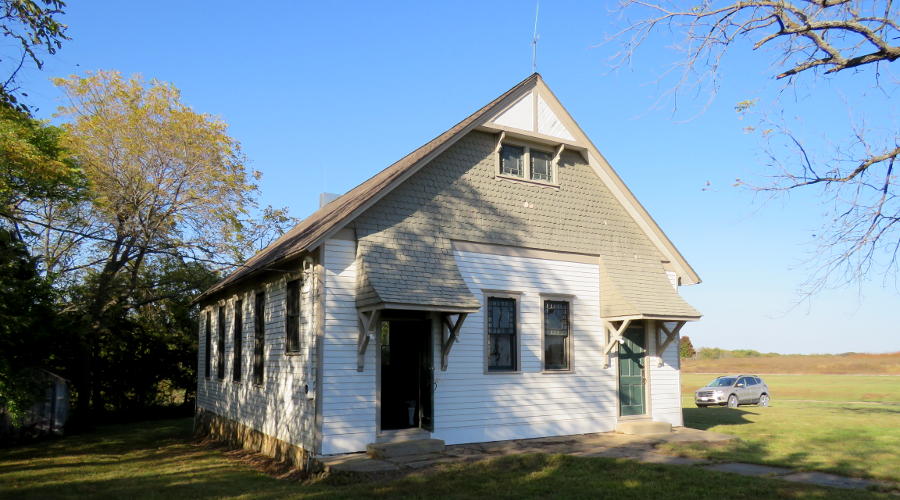 Clearfield School - Baldwin City, Kansas
Clearfield Schoolhouse, northeast of Baldwin City, Kansas was a one room school which was built in 1900 and operated until 1946. The Clearfield Grange met in the building until the 1990s, It was placed on the National Historic Registry in 2014. Clearfield School District was established in 1852 and classes were taught in German until 1918. The building is considered a vernacular one room schoolhouse with Queen Anne stylistic references.
Little remains of the one time German speaking community of Clearfield, but Clearfield United Methodist Church is just .4 miles east. The Santa Fe Trails passes through about 4 miles south.
Volunteers have restored and furnished the schoolhouse, so it looks like it did about 1908. The building is owned by the Douglas County Chapter of the Santa Fe Trail Association and they host programs for children in the school. This school is a little unusual, with two entrances in the front. One for boys and one for girls. It is also unusual in the the front of the classroom is on the same end as the entrances. There are also two period outhouses.
Clearfield School is just one of many historic buildings in Palmyra Township. Others include Coal Creek Library, Vinland Grange Hall,
Osborne Memorial Chapel, and the Old Castle Museum.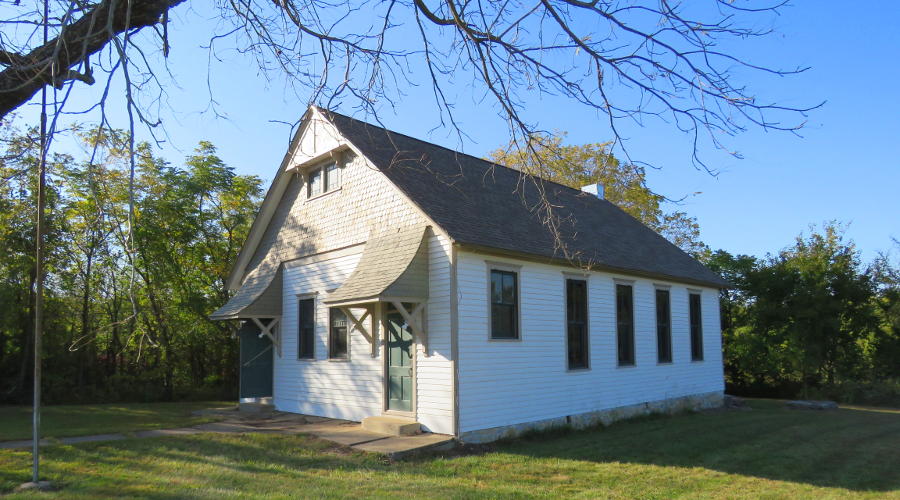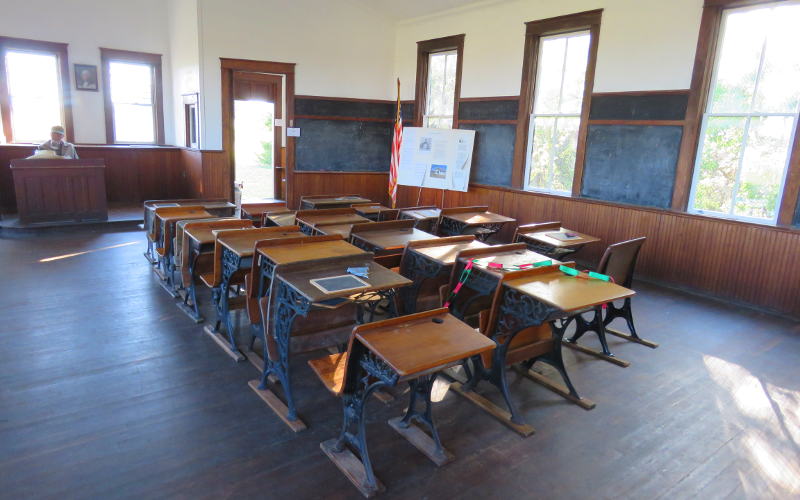 The desks are setting together so they will not be used during Covid19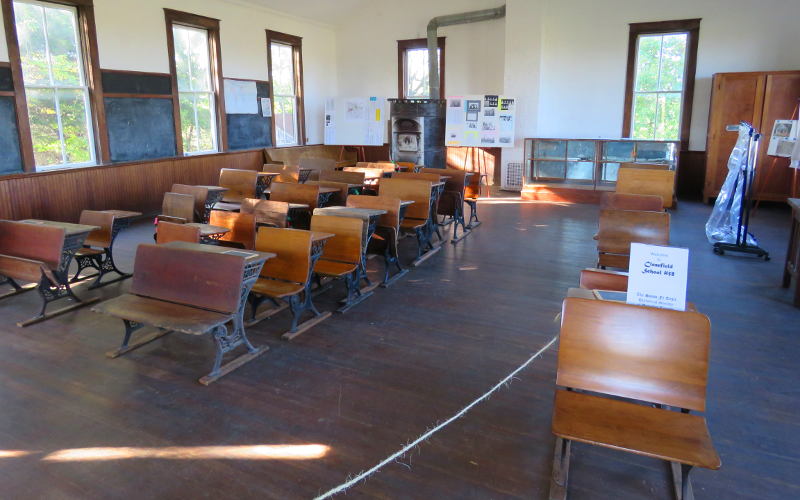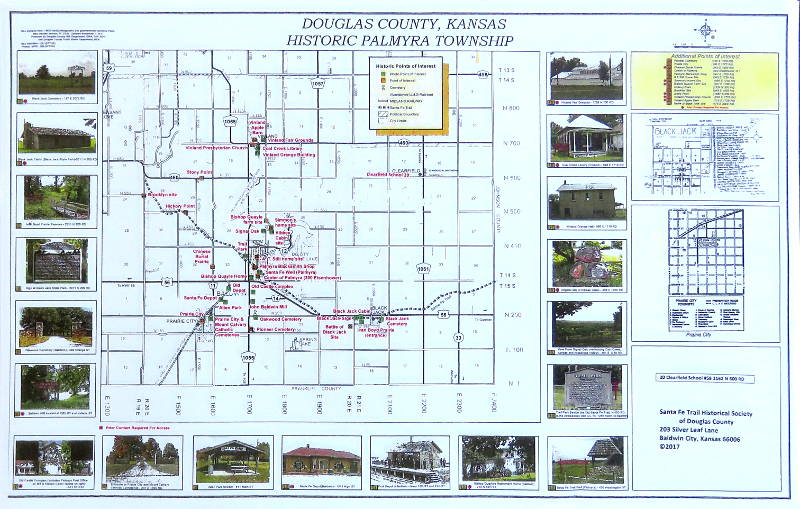 Map of historic points of interest in Palmyra Township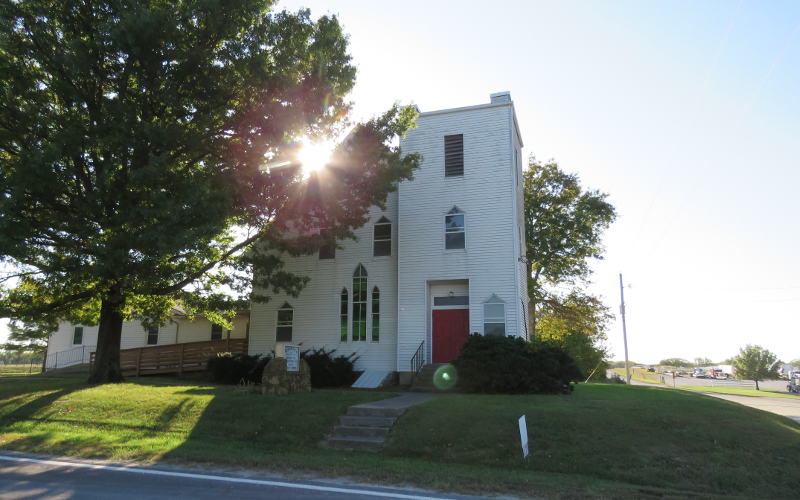 Clearfield United Methodist Church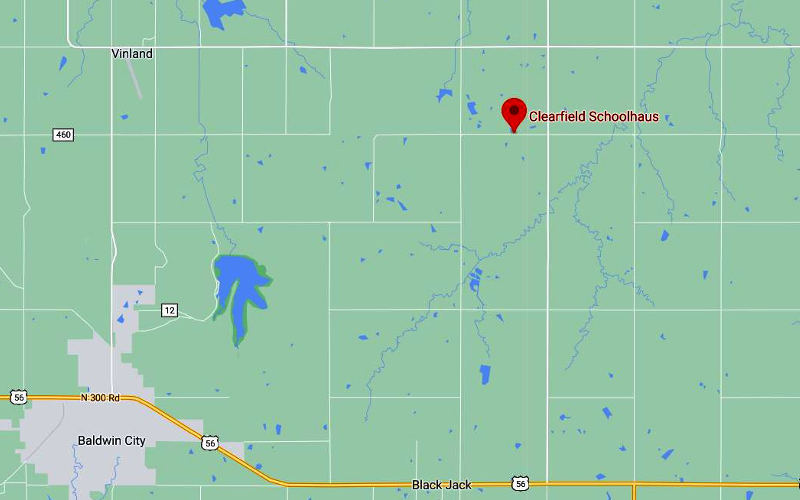 Clearfield School Map
copyright 2020-2021 by Keith Stokes