Baxter Springs Heritage Center & Museum
740 East Avenue
Baxter Springs, Kansas 66713
(620) 856-2385

May 26 - July 3, 2020
Tuesday - Saturday: 10AM - 3:30PM Free
Baxter Springs Heritage Museum Map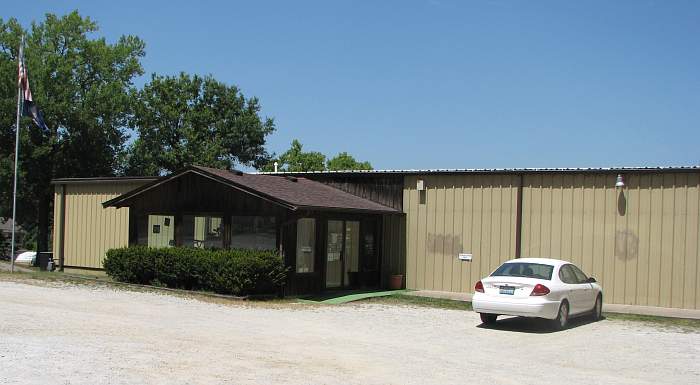 Baxter Springs Heritage Center & Museum - Baxter Springs, Kansas
The large, two level Baxter Springs Heritage Center & Museum is one block off historic Route 66 in Baxter Springs, Kansas.
The museum has 13,000 square feet of displays including World War II, recreated 1870s businesses a 1926 LaFrance fire engine, and six window displays from the businesses in the 1930s. The museum's grounds also have a 1870s log cabin which was moved to the site, and a Korean War era U. S. Army tank.
Features unique to the Baxter Springs Museum are displays related to the Civil War, Fort Blair, the Battle of Baxter Springs and the tri-state mining exhibit including a full size model of a lead & zinc mine. The typical visitor will probably spend about an hour, but individuals might stay much longer depending on their level of interest.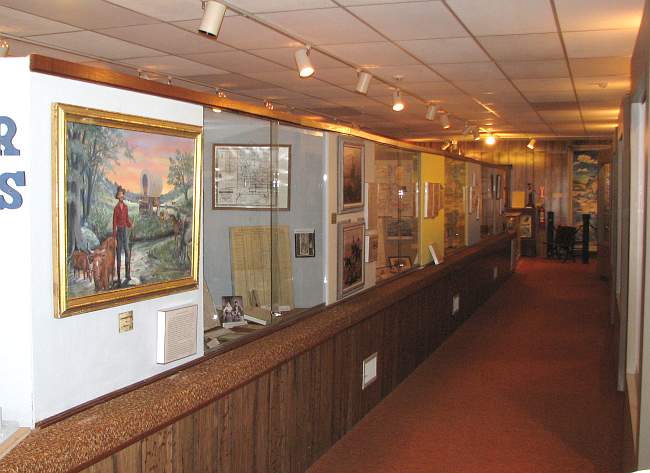 Exhibits from the settling of Baxter Springs, Kansas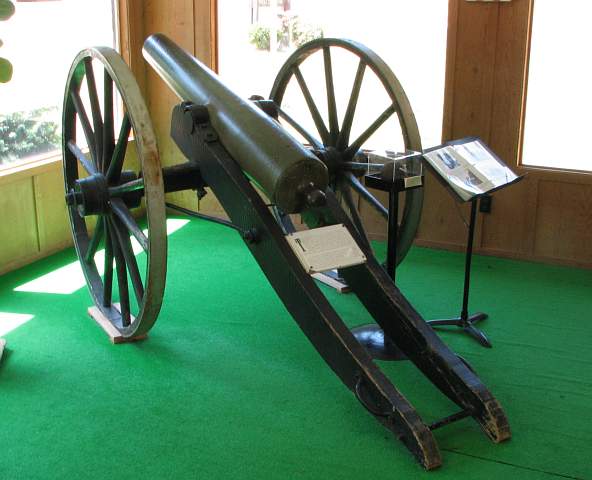 Civil War era cannon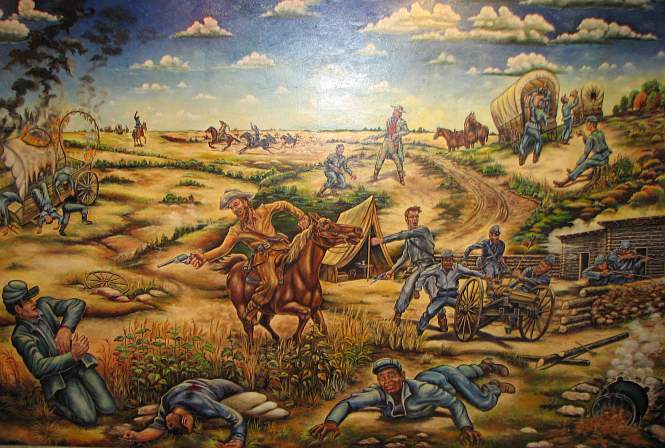 Battle of Baxter Springs painting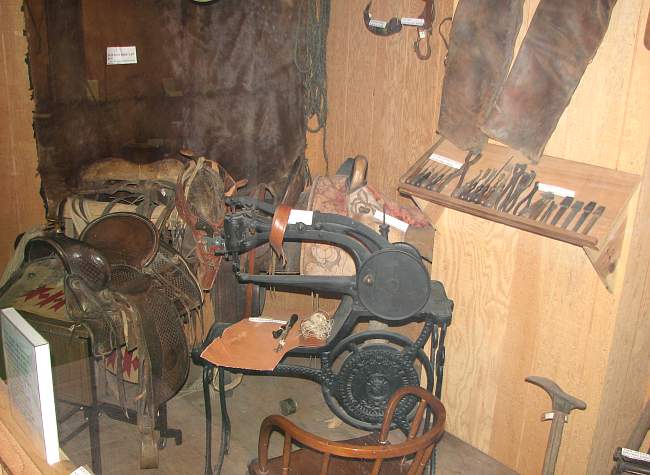 Saddle shop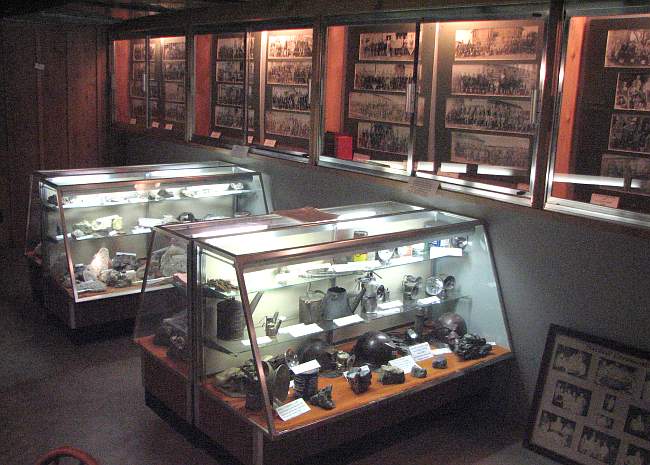 Tri-state mining exhibit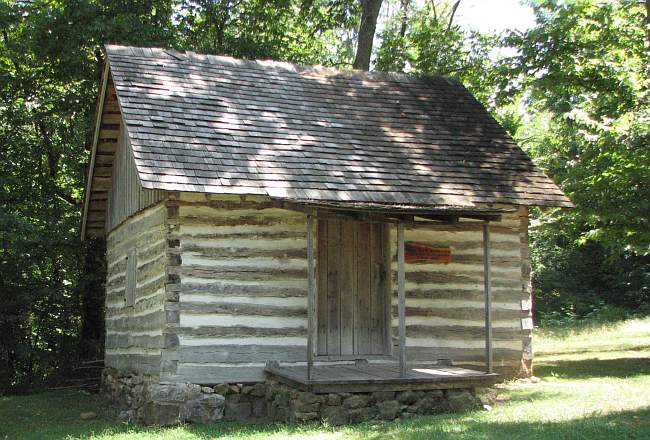 1870s log cabin - opened by request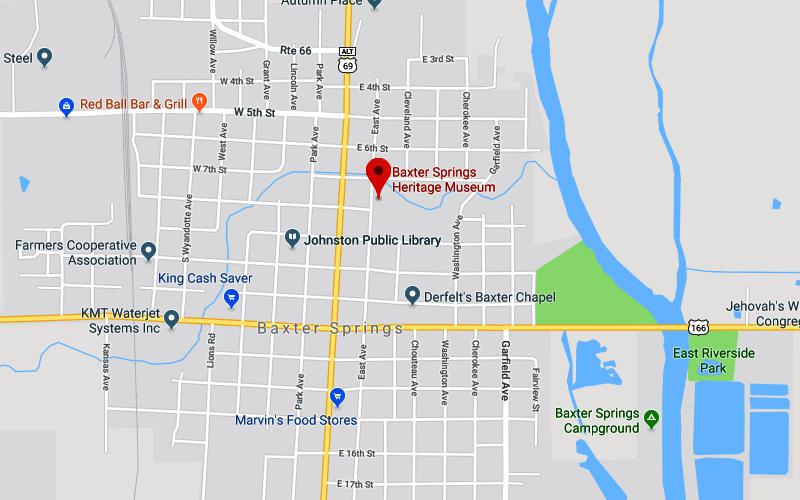 Baxter Springs Heritage Museum Map
Route 66 in Kansas
Galena Galena 2 Riverton Baxter Springs Empire Power Dam Falls
Cars on the Route Galena Mining and Historical Museum Eisler Brothers Store
Baxter Springs Heritage Center Decades of Wheels
Schermerhorn Park & Southeast Kansas Nature Center
Baxter Springs Heritage Center web site
Baxter Springs Heritage Center & Museum web site
Kansas Attractions Kansas Travel & Tourism Home
copyright 2007-2020 by Keith Stokes