Historic Route 66
Get your kicks while traveling Route 66 through Kansas
"The Mother Road"
Previous page Galena, Riverton, Baxter Springs Next Page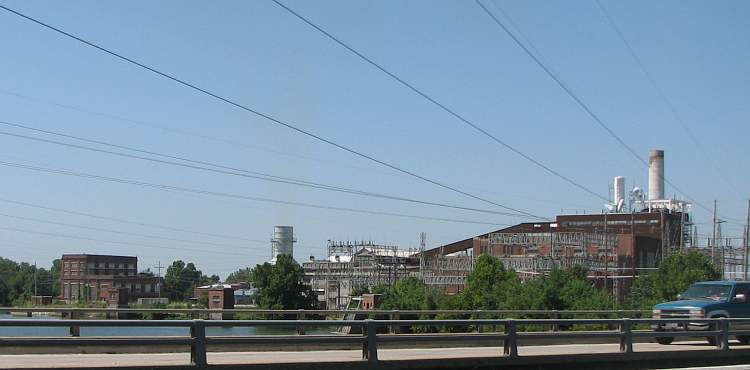 Empire District Electric Company
Entering Riverton, Kansas on Historic Route 66, you will see the Empire District Electric Company on your left as you cross over the Spring River. Built in 1890-1910, it is one of the oldest apportioning power plants in the United States.
Next you will see two posts and a sign for the Spring River Inn on your right. Only the sign remains, since the Inn was closed and then burned down in the 1990s. If you turn north at the sign and drive to the next intersection on SE 73rd Terrace, then turn right on Fox Drive, you will find the interesting little water tower in the second photo below.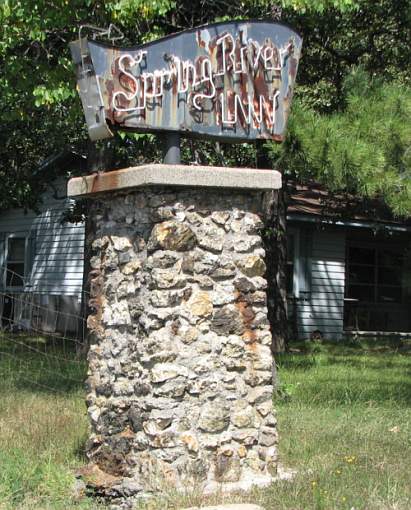 All that remains of the Spring River Inn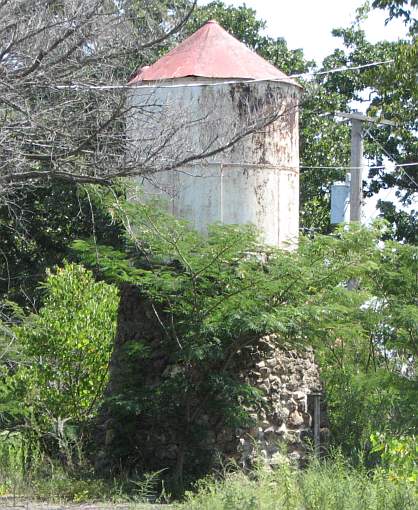 Water tower near Route 66 in Riverton, Kansas
The next stop is also on your right, just a few blocks farther west on Historic Route 66: Eisler Brothers Old Riverton Store - shown below with an old car being driven by other people cruising Route 66.
The Old Riverton Store was started in 1925 and purchased by the Eisler family in 1973. The neighborhood grocery store is a popular place to get delicatessen style sandwiches, Route 66 souvenirs and pink flamingos.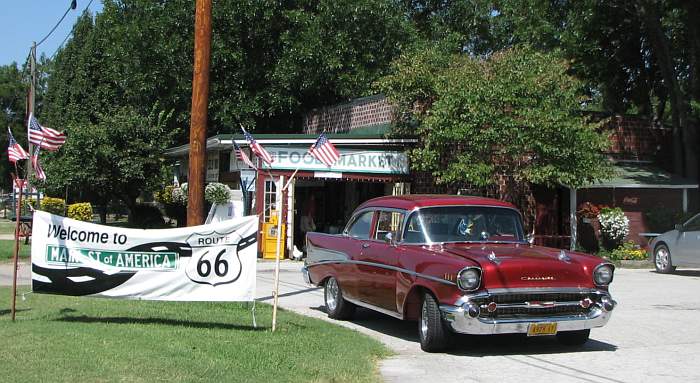 Eisler Brothers Old Riverton Store
Before leaving Riverton, Kansas, turn left at SE 70th Street (aka Military Street) and drive south about 1 mile to the the Empire Power Dam Falls which is the most impressive water feature that I have found in Kansas.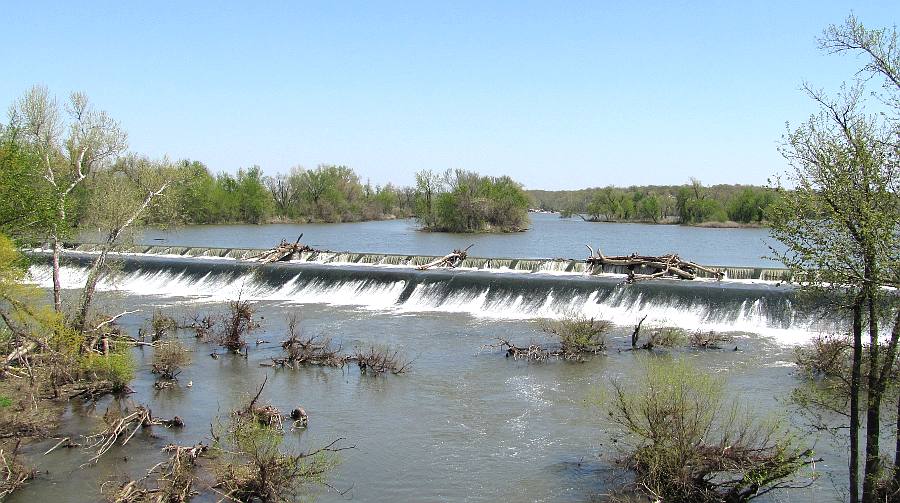 Empire Power Dam Falls
Continuing west on Historic Route 66 you will come to US-69 Alternate, which was Route 66 in the 1960s, but continue straight on Beasley Road for the old Route. After about a mile, Route 66 will curve south and you have the choice of staying on the road and looking at the March Arch Rainbow Bridge on your right, or jogging over to the older road on your right and driving across Brush Creek on the old bridge.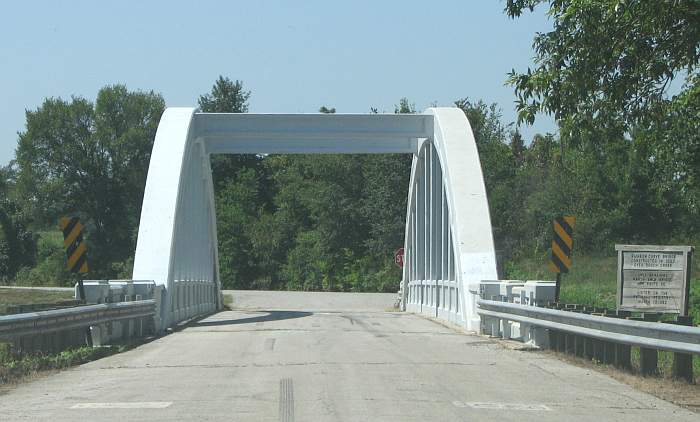 Brush Creek Rainbow Bridge constructed in 1923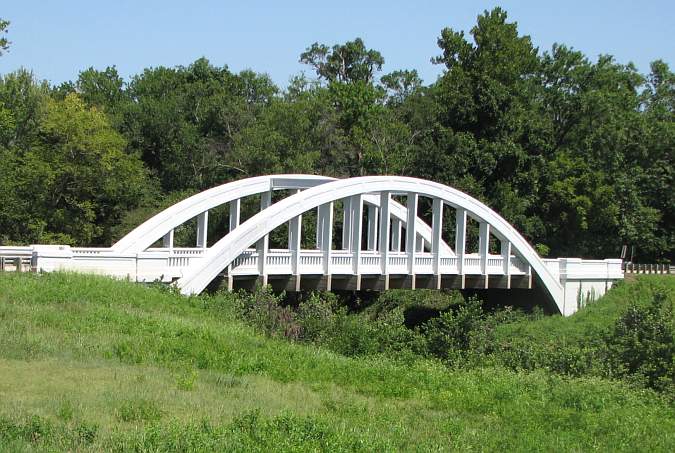 Brush Creek Rainbow Bridge
Historic Route 66 in Kansas
Galena Galena 2 Riverton Baxter Springs Empire Power Dam Falls
Cars on the Route Galena Mining and Historical Museum Eisler Brothers Store
Baxter Springs Heritage Center Decades of Wheels
Schermerhorn Park & Southeast Kansas Nature Center
Kansas Attractions Kansas Travel & Tourism Home
LL-6/10 copyright 2007-2020 by Keith Stokes