Historic Route 66
Get your kicks while traveling Route 66 through Kansas
"The Mother Road"
Previous page Galena, Riverton, Baxter Springs .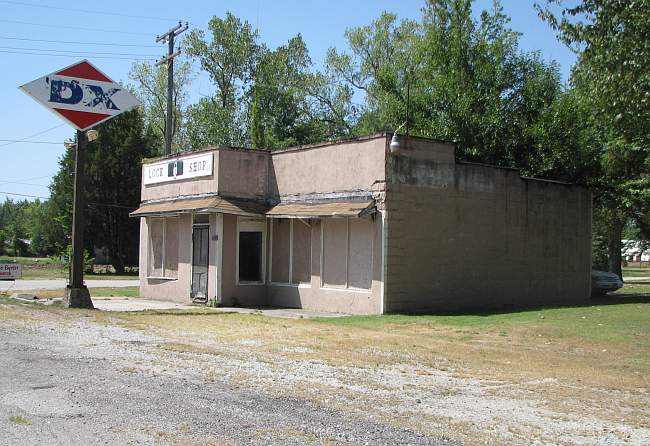 DX Service station on historic Route 66
Entering Baxter Springs, Kansas on Historic Route 66, the Route will turn east onto 3rd Street and return to US-69 Alternate. now named Military Avenue. Turn right as the two roads remain the same through the Baxter Springs business district and most of the way to the State Line.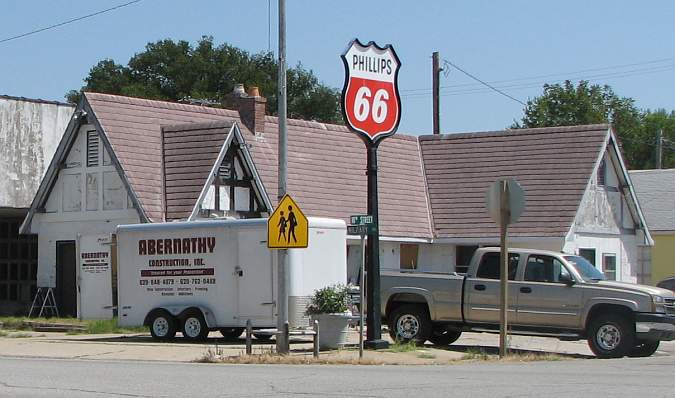 1930 Phillips 66 Gas Station was restored and opened as the Baxter Springs visitor center since this photo was taken.
In downtown Baxter Springs along Route 66, you will find small plaques explaining the history of the buildings which include banks and businesses robbed by such infamous robbers as Bonny & Clyde, Henry Star, Jesse James and Cole Younger. The presently closed Cafe on the Route is currently being renovated after being closed for about a year and a half.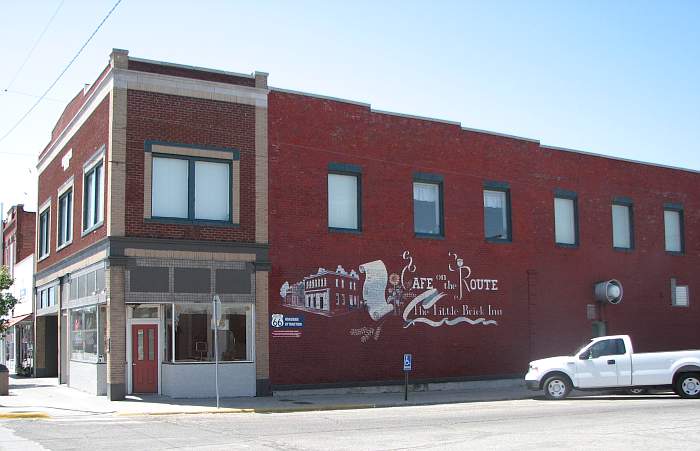 Cafe on the Route is in the Crowell Bank building which was robbed by Jesse James
Across the Historic Route 66 to the north is a full size mural of the longhorn cattle drive. Bilke's Western Museum occupies the second floor of the building. And across Route 66 is the former location of Bill Murphey's Restaurant; this building housed a bank robbed by Jesse James and Cole Younger in 1876.


Longhorn cattle drive mural on the side of Bilke's Western Museum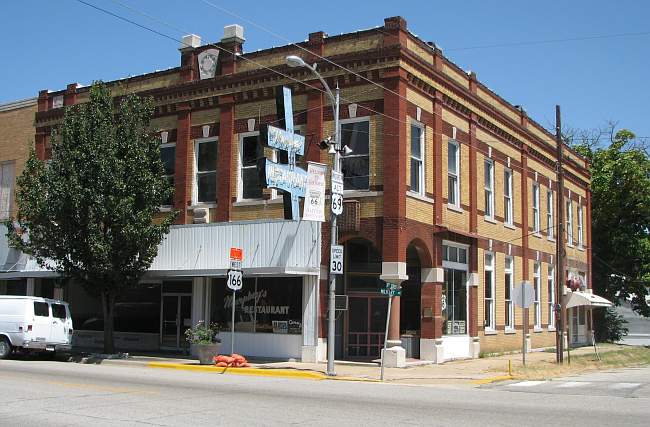 Former location of Bill Murphey's Restaurant which was a Route 66 favorite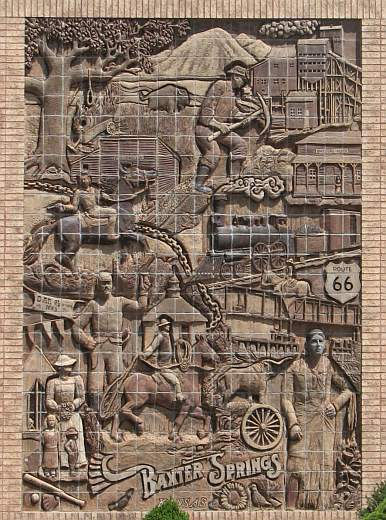 Historic Route 66 in Kansas
Galena Galena 2 Riverton Baxter Springs Empire Power Dam Falls
4 Women on the Route Galena Mining and Historical Museum
Eisler Brothers Store Cafe on the Route Baxter Springs Heritage Center
Schermerhorn Park & Southeast Kansas Nature Center
Kansas Attractions Kansas Travel & Tourism Home
LL-6/10 copyright 2007-2014 by Keith Stokes